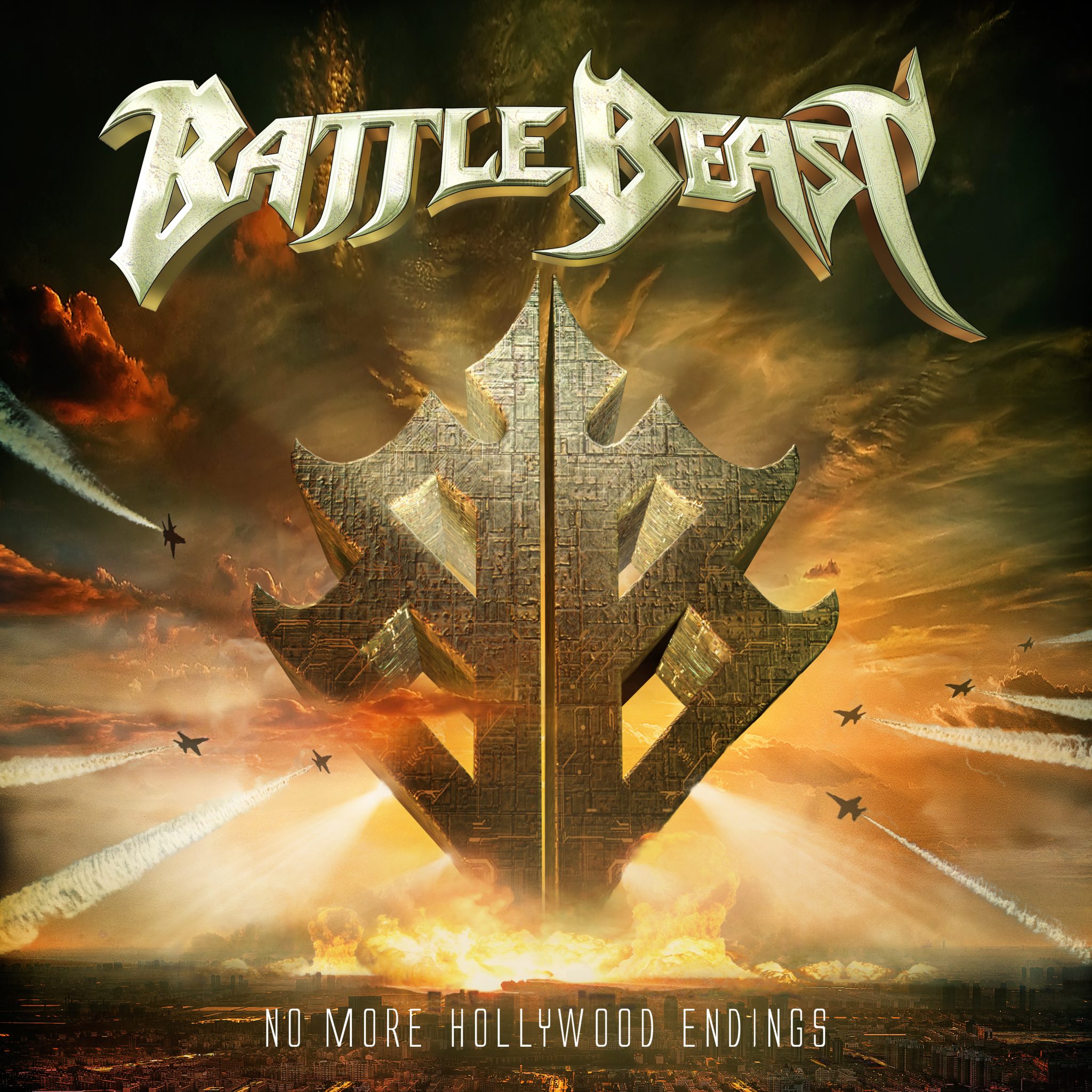 Ready to conquer the world in 2019
The war horn has blown and Battle Beast is again ready to concur the world in 2019. Riding on the success of 2017's Bringer of Pain, their latest release No More Hollywood Endings is sure to take them back to the top of the power-metal scene. Led by amazing powerhouse vocalist Noora Louhimo, Battle Beast has found a groove for success.
No More Hollywood Endings starts with a theatrical bang provided by "Unbroken." The track is equipped with horns and delivers a picture-perfect start to what is to come. Things slow down for melodic title track, "No More Hollywood Ending." Combined with dark lyrical content and you have the combination for an amazing song.
"Eden" follows and picks the beat right back up. Again, a very theatrical sound is delivered that includes piano combined with strong guitar riffs. Things get a bit funky with "Unfairy Tales." It starts with some heavy breathing sounds that transition into a heavy riffs and beats. Up next, is easily my favorite song on the album. I would even say it's a top contender for my favorite song of the year even though we are currently only in March. "Endless Summer" has that sound that has been missing in power-metal for 20 years. The song has a fun feel behind it that we can all relate to. It takes us back to that time in our life when we lived for a carefree summer.


No More Hollywood Endings continues its epic sound
"The Hero" is another song that has great guitar riffs and a strong vocal performance. No More Hollywood Endings continues its epic sound with "Raise Your Fist." The song has that larger than life sound and when you hear the intro, you picture warriors preparing for a battle with insurmountable odds. Nonetheless the warriors suite up for battle and raise their fists and head off to face a foe that may destroy them.
When all is said and done I will now commit No More Hollywood Endings to my top ten for the year and we are only in March. It is that good. Noora's voice is insanely amazing throughout this whole album. The rest of the band is in sync and the Battle Beast tour this year is going to be amazing.
If this album was on a cassette I would be on my third one, because I have listened to it that much. If you are still wondering if No More Hollywood Endings is for you check out the video links below. Regardless, March 22, 2019 can't get here fast enough. Battle Beast No More Hollywood Endings will be release via Nuclear Blast Records.