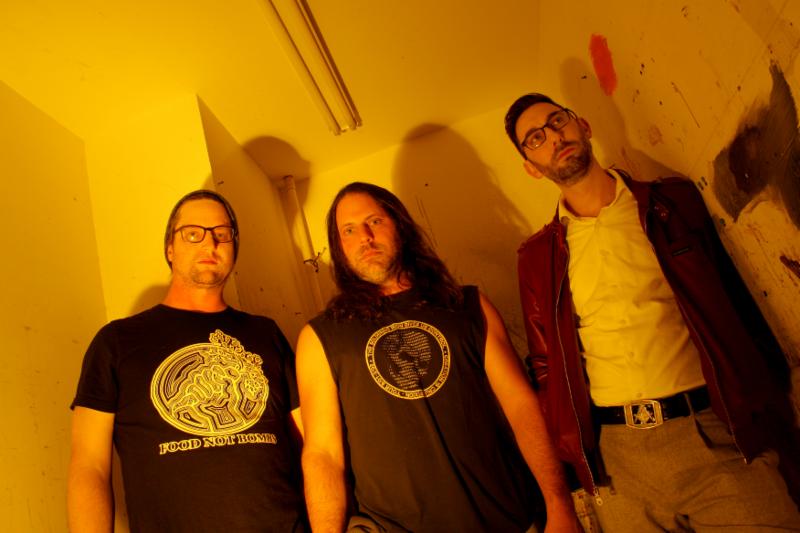 Baltimore Sludge/Grind Trio Releasing Sophomore Album 'Upside of Sick' on Unholy Anarchy Records March 29
Baltimore Sludge/Grind Addicts MUSKET HAWK will release their long-awaited sophomore album, Upside of Sick, March 29 on
Unholy Anarchy Records
.
Continuing to plumb the depths of extremity, MUSKET HAWK seek to annihilate any semblance of tranquility and bruise the psyches of fans and unsuspecting victims alike. Upside of Sick scrapes its way through sludge reverberations, while fomenting chaos through grindcore bursts with a punk aura that is as undeniable as it is palpable.Grab hold of something immovable and hang on for dear life!
MUSKET HAWK will spend the month of February on the Winter 2019 Tour across the U.S.
Upside of Sick Track Listing

1. Roidhead Swindler

2. Hexagon

3. Dios Mio

4. Punk Rock Ruined My Life

5. Bad Times

6. Uncouth
MUSKET HAWK is:

Jason – Drums

Marty – Guitars/Vocals

Gary – Vocals/Bass

MUSKET HAWK Bio:

MUSKET HAWK formed from the ashes of A WARM GUN in 2011. After self-producing a series of demos, the band's debut full-length The Form of Disgust was released via SMS Records in November 2013. Since then, MUSKET HAWK has released a live demo and a 7" split with Philadelphia's SUNBURSTER (May 2015, Unholy Anarchy Records).

MUSKET HAWK play a killer live set, sharing the stage with the likes of WINDHAND, CHURCH OF MISERY, NOISEM, MASAKARI and PRIMATIVE MAN, to name a few. The band continues to refine and explore the depths of extreme music, and in conspiracy with Unholy Anarchy Records (Baltimore, MD) and Goodtimes Records (Australia), offer up their long awaited sophomore effort, Desolate.