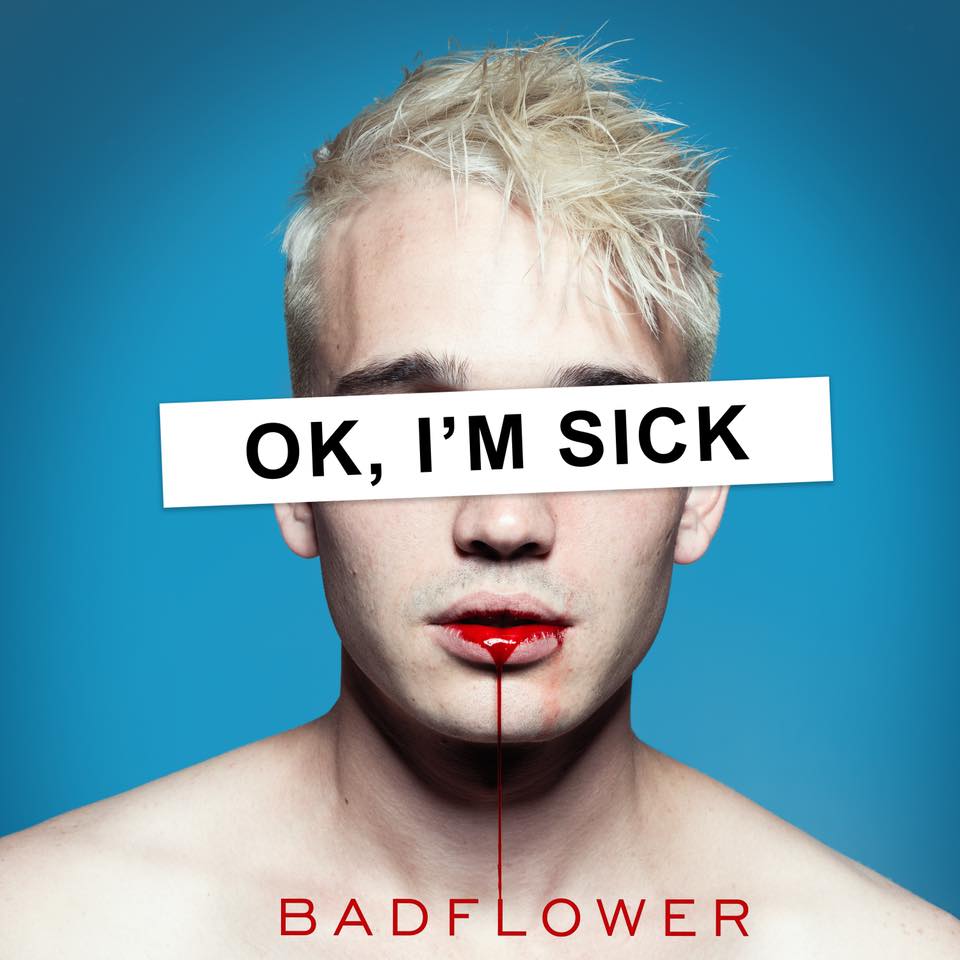 If you're already a fan of breakout artists, Badflower, then you've probably been white-knuckling it for their full length debut. Ok, I'm Sick drops February 22nd and I put my pre-order in on day one. It's a good thing I jumped, because their album is already selling out in mass. Plus, they have one killer tee.
Fans will see a few familiar tracks on Ok, I'm Sick. There are subtle changes within those tracks to create nuance. The differences also emphasize new production and show growth as a band. Those that have watched the band's career skyrocket this past year will be happy to see, old favorite, "The Jester" on the new album.
Badflower has something to say with their music, a refreshing idea in the current music landscape. Not only have they already tackled difficult subjects like, drug use, mental health and suicide, they are hitting even more controversial topics. "Murder Games" addresses the morality of a vegan based lifestyle, one that vocalist Josh Katz frequently mentions.
"Die" while rhythmically giving off a Muse, "Supermassive Black Hole" vibe, is a politically charged supernova. In a world where no matter what you say, you're stepping on someone's toes, its invigorating to witness such bold and passionate sentiment. If you're in the mood for lighter fare, "Girlfriend" will be your new, naughty piece of high paced fun.
Badflower takes a different approach with "Cry." The track lures you in with gentle strumming and clean vocals. There are gorgeous moments of choral like singing. Then, about 3/4 through the song you're jolted into an intense and visceral soundscape. The song takes you on a complete journey, as does the entire album.
Big Machine Label Group knew what they were doing when they snagged Badflower in 2018. Run…walk…crawl….GO see Badflower live. They are a must catch act.