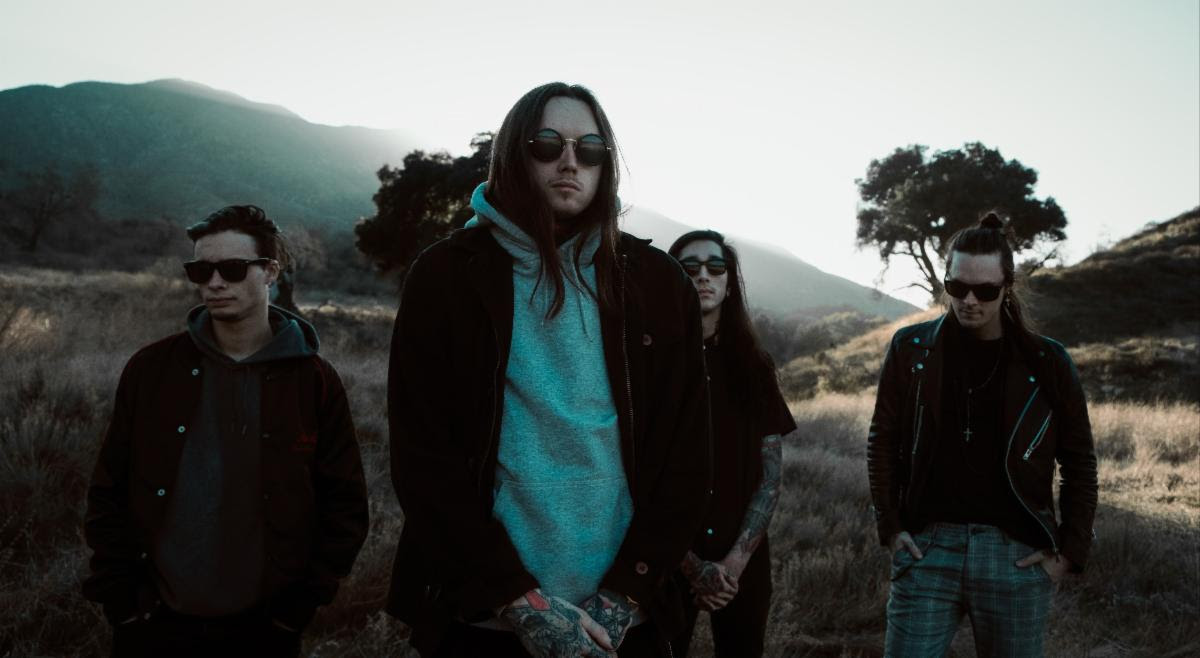 Thursday, October 29, 2020 – Los Angeles-based rock sensation Bad Omens have today released their latest EP, "FGBGFM Unplugged" out via Sumerian Records. The EP highlights six fan favorite titles originally found on their most recent album, "Finding God Before God Finds Me" (Sumerian Records) reimagined as acoustic tracks. In "FGBGFM Unplugged", the band seamlessly blends the stripped-down songs with their signature cinematic soundscapes and post-production polish, creating a stirring depth and emotive sincerity that is uniquely their own. In addition to the EP release, Bad Omens have unveiled a new music video for "Mercy Unplugged". Check out "FGBGFM Unplugged"
here
, and watch the music video
here
or by clicking on the image below.
Speaking to the "Mercy Unplugged" music video and track, frontman Noah Sebastian shares:
"We hope you enjoy our new video for "Mercy Unplugged" – an existential song written with an introspective message and a question into who we are as people, and the ways we treat each other and the world we live in. The intention behind Mercy has always been to address the contradictions and ironies that coincide with the religions and politics we so selectively choose to both practice and preach when it's at our convenience."
BAD OMENS
FGBGFM UNPLUGGED
TRACK LISTING
1. Never Know
2. Limits
3. Careful What You Wish For
4. Mercy
5. Burning Out
6. If I'm There
Bad Omens have already created quite the stir in the US radio charts with their most recent critically acclaimed single, "Limits". Currently, "Limits" is ascending the Top 25 Active Rock chart at #24 and is #8 on the Octane Big Uns Countdown. Check out the music video for "Limits"
here
.