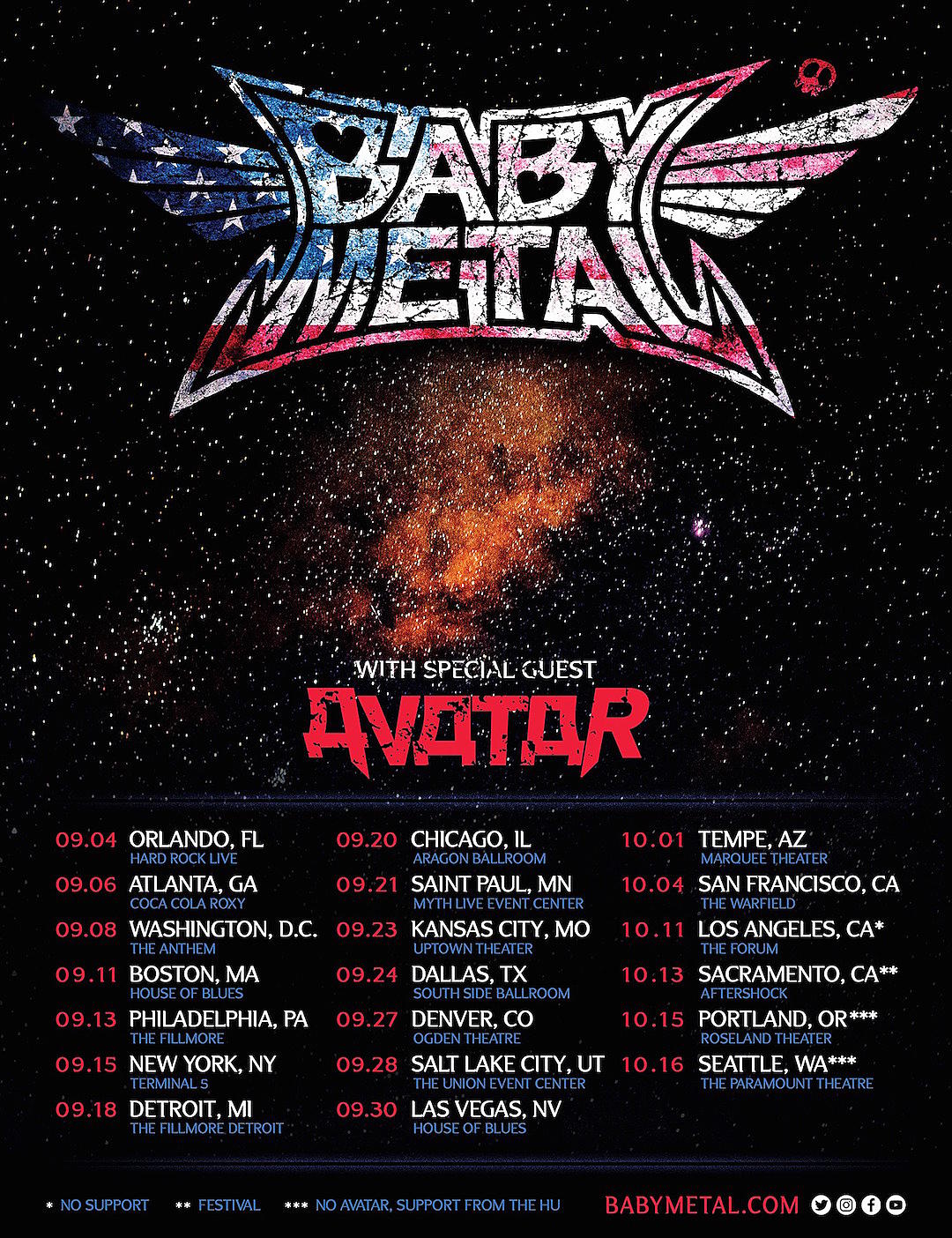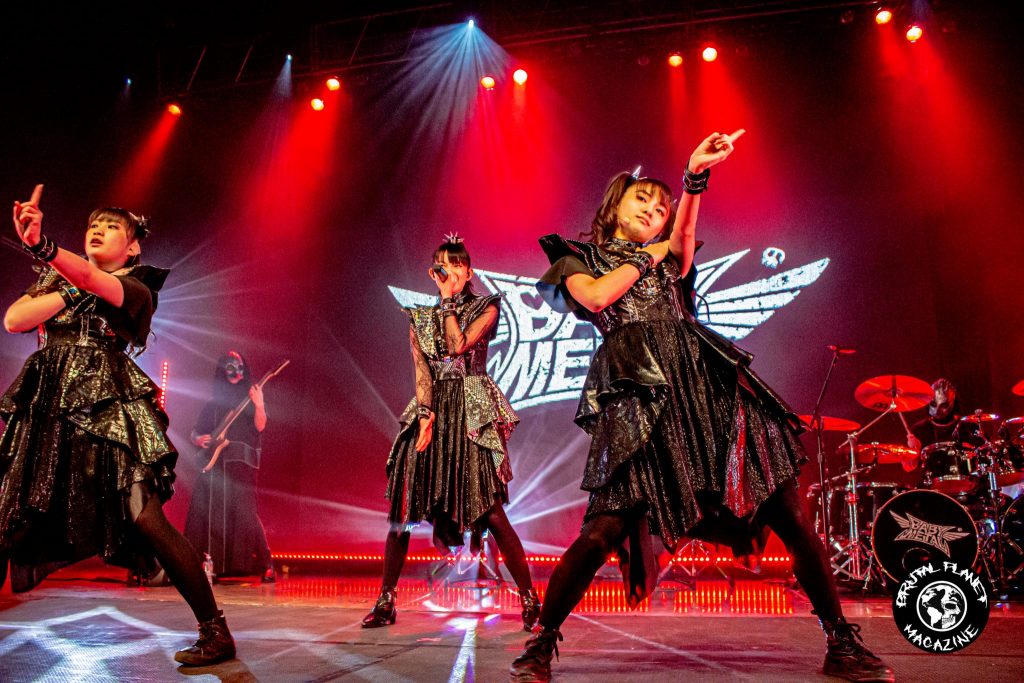 Two bands from countries roughly 4952 miles apart, Japan's BABYMETAL and Sweden's Avatar. The two bands have been sharing the stage during BABYMETAL's 2019 North American Metal Galaxy tour. The outing which has been hitting major markets recently stopped in Dallas at the South Side Ballroom on Tuesday, September 24.
The outing has BABYMETAL promoting and generating interest for their upcoming release title Metal Galaxy. The album scheduled for release on Friday, October 11, 2019 in the United States.
The setting inside was a visual extravaganza for the eyes. BABYMETAL cosplay, platforms and pigtails, little princesses and dudes sporting ballerina tutus.
BABYMETAL has been credited with creating the Kawaii Metal genre. When translated, it means cute, loveable or adorable. It's these things that BABYMETAL brought with them.
Backed by an LED screen with a Star Wars inspired introduction and Baby Metal logo, the three front members of BABYMETAL began their tightly choreographed stage presentation. Behind the nonstop dancing and bopping vocal all girl trio, instrumental members cloaked in black robes and silver masks concealing their identities provided the musical accompaniment for the onstage princesses.
The constant skipping and twirling of the ponytailed trio never seem to cease tiring the eyes that followed their every movement across all stage areas. Fatigue of the eyes was real.
The night can best be summarized as follows. An evening of manufactured metal being dusted with cosmic fairy dust in the realm interstellar space
Whether BABYMETAL converted recruited fans of Avatar into their camp was unclear. What was evident was the tiny princesses, cosplayers and others thoroughly enjoyed every moment of BABYMETAL's set. For those not familiar with BABYMETAL, it was an opportunity to see a staging of a concert production rooted in Japanese culture. It definitely was not an ordinary metal show.