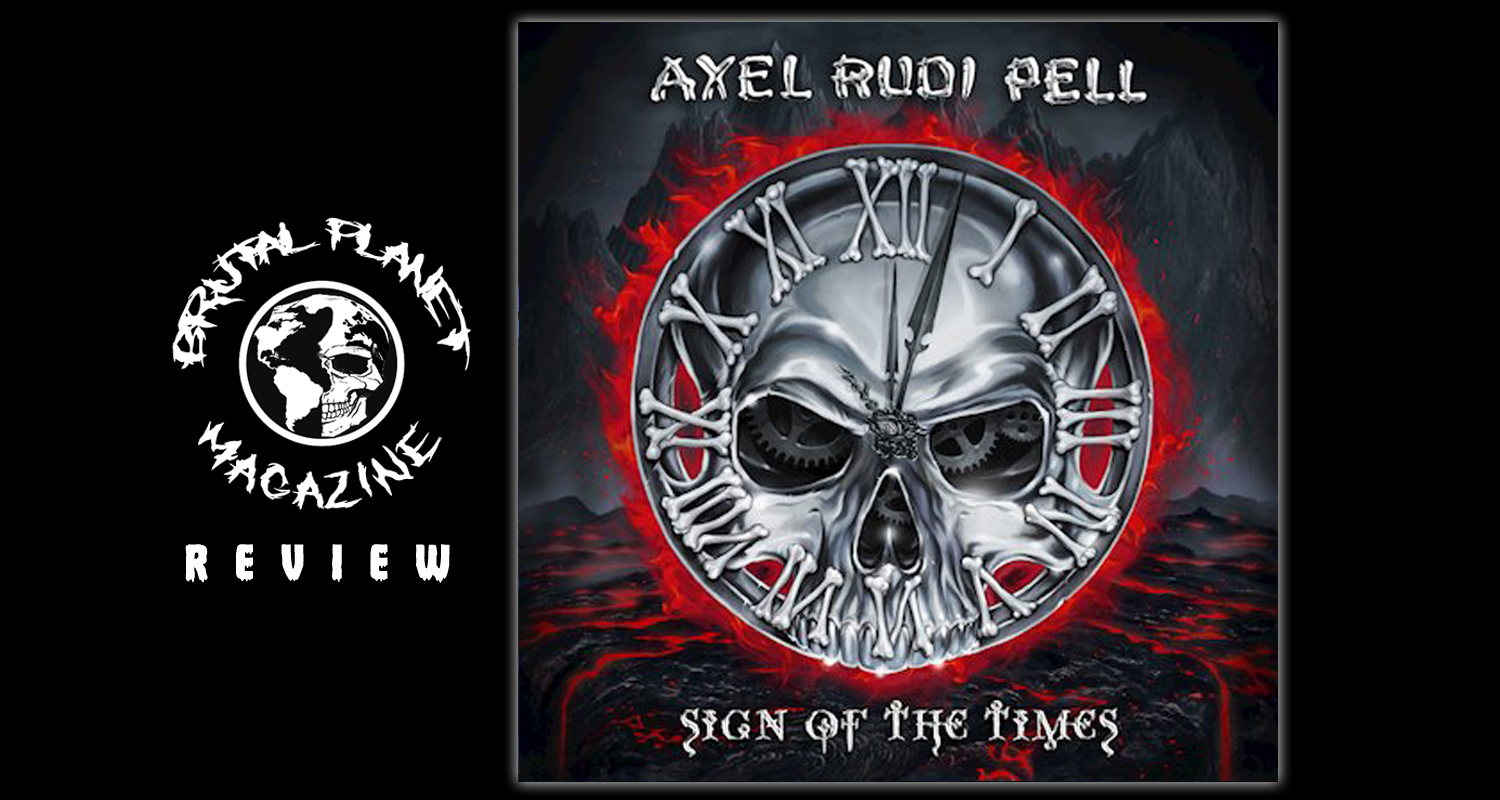 Axel Rudy Pell is back again in 2020 with his 18th studio album in 31 years of shredding the guitar. His name may be familiar for his work in the 1980s with the band Steeler, but most of us know him as the guitar great who has featured some amazing musicians on his collection of solo albums. Some of those musicians include Charlie Huhn, Jeff Scott Soto, Rob Rock, and of course Johnny Gioeli who has been with him since 1997.
Pell's musical style follows a close path with fellow German greats such as Michael Schenker, Scorpions and Accept. His latest creation Sign of the Times follows a successful template that he has been perfecting for close to 40 years.
Sign of the Times begins with an intro called "The Black Serenade" incorporates deep chanting that slowly elevates into a guitar mix that launches into "Gunfire." The song features the mesmerizing retro-sounding organ provided by Ferdy Doernberg.
One of the best guitar opening riffs appears on the Sign of the Times. Lyrically Johnny Gioeli shines on this track as it fits his voice perfectly.
The title track "Sign of the Times" slows things down with a more melodic beat but still delivers plenty of heavy guitar riffs. "The End of the Line" speeds things back up with a Scorpions style song. "As Blind As A Fool Can Be" provides a solid and heavy power ballade. The retro organ sound returns again and infuses itself alongside Gioeli's vocals seamlessly. "Wings Of The Storm" and "Waiting For Your Call" continue the guitar-dominated tracks. "Living In A Dream" starts out with a Jamaican Reggae beat fit for an island vacation, then abruptly shifts gears into a full-on rock and roll retreat.
"Into the Fire" wraps up the album with another melodic track laced with gritty guitar and a beat only Pell can flawlessly deliver.
At the end of the day Sign of the Times delivers enough guitar to auditorily illustrate why Axel Rudy Pell will go down in history as one of metal's signature guitar players. The vocals provided by Johnny Gioeli solidify why he is Axel's longest-tenured frontmen. Volker Krawczak on bass and Bobby Rondinelli on drums team up to make a formattable rhythm section. It is Ferdy Doernberg on the keys that ties together the brilliant guitar of Pell impeccably on this album. Sign of the Times will be available on May 8, 2020 via Steamhammer / SPV.