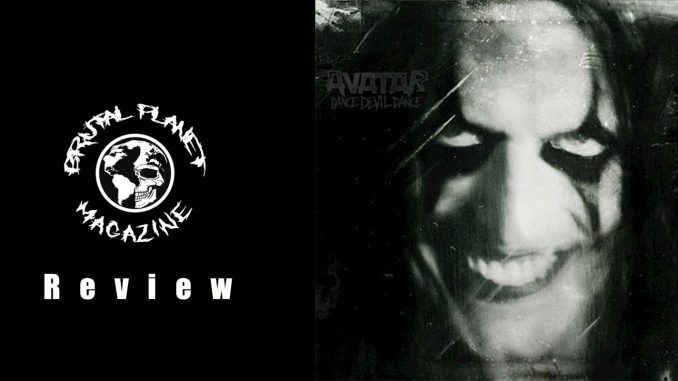 Review by:
Brittany Skidmore
Sweden's AVATAR deserves nothing but respect for their newest album, Dance Devil Dance. Set to release on February 17, 2023, this new album is anything but ordinary. It's fucking brilliant! Crystal clear melodious vocals come crashing together with guttural growling in perfect balance. Combined with the talent behind the instruments, simply put – it makes your hair stand on end.
After spending an entire month in solitude in the Swedish wilderness with their producer, Jay Ruston, Dance Devil Dance emerged from the hearts and minds of AVATAR. They are passionate about keeping metal alive and strong, and it shows in this 11-track album.
The recently released single "Dance Devil Dance" kicks off the album with an eerie chime intro, immediately followed by heavy guitar and drums. We are shown that we are in for a treat with this new album release. It holds the same familiar sound of AVATAR, but with a slightly new feel. This first track is a teaser for what comes next.
"Chimp Mosh Pit" follows with pounding drums, and the powerful vocals of lead singer Johannes Eckerström that we all love. "Valley of Disease", another recently released single, is followed by "On the Beach". Gull calls open this song in a unique and catchy way. It transitions into a melody similar to the chorus in their hit song "The Eagle Has Landed", from their Feathers & Flesh album. It ends with a phenomenal circus-like music box theme.
"Do You Feel In Control" comes next. Following is "Gotta Wanna Riot". This song has a sound slightly similar to the band Faith No More. After another recently released song "The Dirt I'm Buried In", comes "Clouds Dipped In Chrome". Possibly the hardest song on the album, it is beautifully organized chaos. "Hazmat Suit" follows close behind in line, and in intensity.
With a brief but heavy intro, second to last song "Train" transitions into a soft lulling melody. The deep story telling vocals of Eckerström can't help but make you smile. His signature growling immediately takes you by surprise. This song is definitely my personal favorite song of the album. His personality is able to really shine through with this one.
The album ends with another recently released song, "Violence No Matter What". This duet between Eckerström and Lzzy Hale has already gotten countless hits on different music platforms. The rest of the album is surely going to receive as much attention once it is fully released.
Once again, AVATAR has fulfilled their intentions, and released a true heavy metal album. The talent that this group possesses is nothing short than amazing. Their passion for metal is prominent and heavy throughout the entirety of their newest album, Dance Devil Dance.
Find the full album on your favorite music streaming service on February 17, 2023 via Black Watz/Thirty Tigers.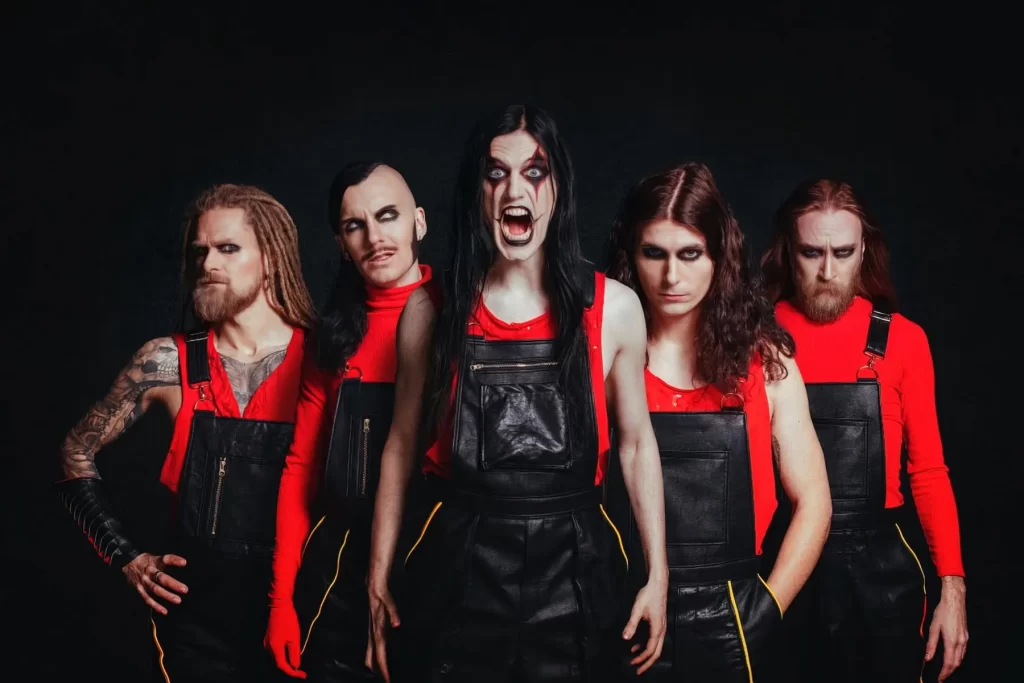 AVATAR ARE:
Johannes Eckerström, vocals
John Alfredsson, drums
Jonas Jarlsby, guitar
Henrik Sandelin, bass
Tim Öhrström, guitar