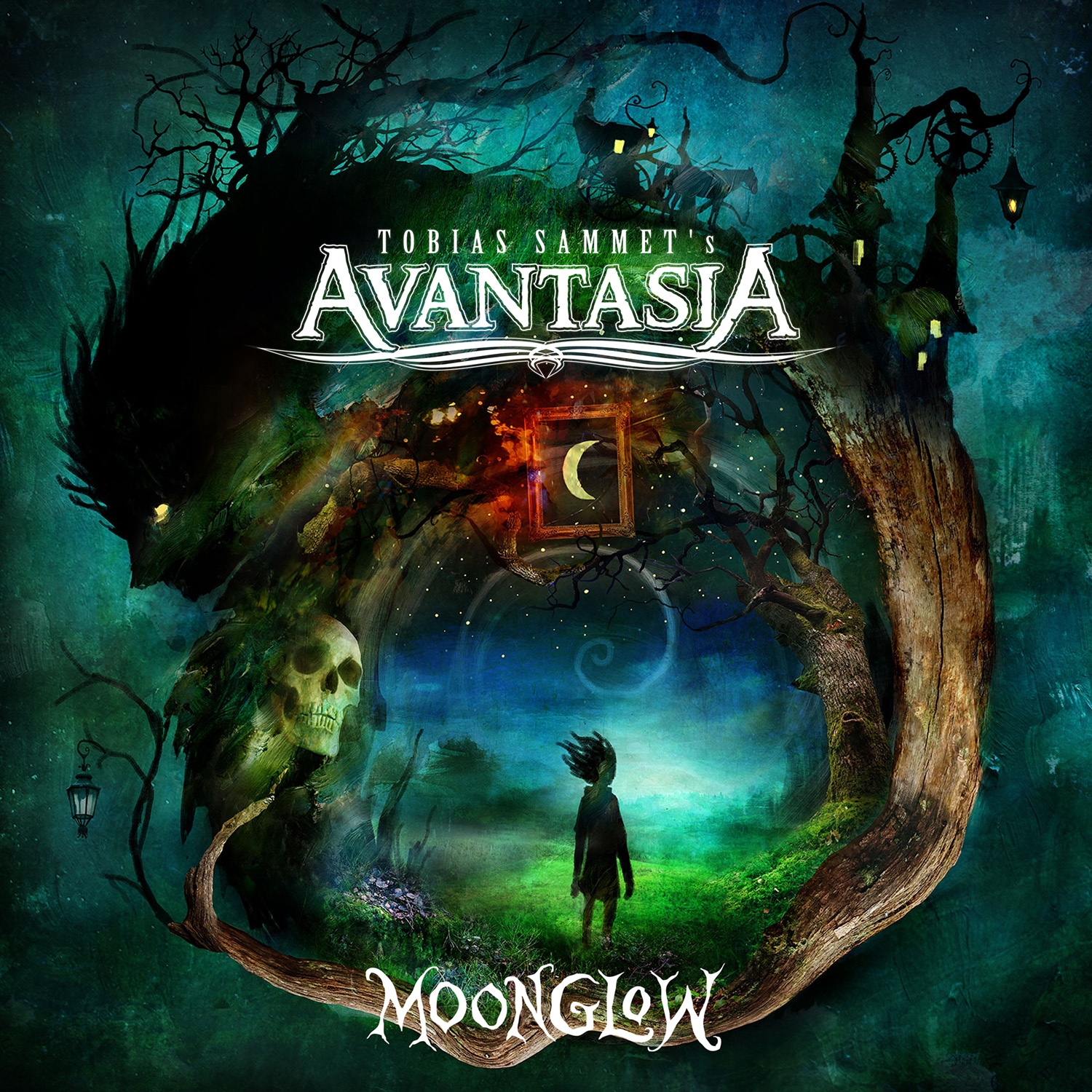 Moonglow is the latest story brought to us by the storyteller himself, Tobias Sammet courtesy of Avantasia. 2019 marks the 20th anniversary of Avantasia and those 20 years have been quite a ride. We started with The Metal Operas, then transformed into The Scarecrow, cast in The Wicked Symphony and Angel of Babylon, we pondered The Mystery of Time, and then looked straight into Ghostlights. The magnificence of the albums brought an equal ensemble of characters, from Andre Matos to Alice Cooper to Dee Snider. The journey down memory lane leads us back to Moonglow in 2019.
One of the joys of a new Avantasia album is seeing who Tobias has recruited. The Moonglow does not disappoint at all. The cast of characters you expect are there again: Jorn Lande, Bob Catley, Michael Kiske and of course, Tobias himself. Some of the new Avantasia recruits return for Moonglow including Ronnie Akins, Eric Martin, and Geoff Tate. This chapter also includes Candice Night (Blackmore's Night), Hansi Kürsch (Blind Guardian), and last but not least Mille Petrozza (Kreator). Yes, that is correct: Mille from Kreator.
Now that the cast has been introduced and the stage set, let's dive into Moonglow. "Ghost in the Moon" starts us on the journey. Tobias goes this one alone on vocals with some striking backing vocals. "Ghost in the Moon" serves as introduction of what is to come and sets the tone for the rest of the album. The orchestration of the song is reminiscent of The Mystery of Time era.
Turn the page and "Book of Shallows" is up next. This is where things get interesting. It serves as one of the heaviest tracks on Moonglow. The piece has a fast pace with amazing drums provided by the one and only Felix Bohnke. Hansi, Ronnie, Jørn, and Mille assist Tobias on this track. Mille's vocals are an outstanding contrast to the symphonic vocals provided by the others. "Book of Shallows" is easily one of my favorite tracks on Moonglow. Candice Night and Tobias bring some elegance with the title track "Moonglow."
That brings us to "The Raven Child," the first single to be released. This track brought sheer anxiety to Avantasia fanatics and for good reason. It is as epic a track as "Sign of the Cross" or "The Seven Angels." Need I say more? We blast through "Starlight" into "Invincible" featuring Geoff Tate. These vocals showcases Geoff's voice better than any song in 20 years. The mix with Tobias's voice and piano make it chillingly amazing. "Invincible" seamlessly bleeds into "Alchemy" also featuring Tate. The guitar driven duet is proof that Tate's voice hasn't lost a thing.
"The Piper at the Gates of Dawn" is a collaborative effort by Atkins, Lande, Eric Martin, Bob Catley, and Tate. As grand as it looks on paper, it lives up to every minute of it in the eardrum. "Lavender" serves as Bob Catley's voice to sync with Tobias's. The track is uplifting and everything you expect from the duo. "Requiem for a Dream" is the only offering with the paranormal Michael Kiske. As they have done so many times before, Michael and Tobias make a duet for the ages. During its "Reach out for the Light" pace and beat, the two trade vocal magic for six minutes. "Requiem for a Dream" has some swanky bass playing provided by Sascha Paeth.
Moonglow closes with "Maniac" (Michael Sembello cover). I have to admit I wasn't sure what to think of this track when I first heard it. After listening to it a few times, though, Eric Martin and Tobias really make it work, but it's Paeth's guitar work that pulls it all together.
Do you really need any more reason to buy Moonglow? I have just given you 11 really good reasons. I will tell you the majesty of Avantasia continues, and Moonglow is the next chapter in the storied novel we always look for in an Avantasia album. It started with The Metal Opera 20 years ago and continues on February 15, 2019 when Moonglow releases on Nuclear Blast Records.
Avantasia Videos
2019 Tour Information