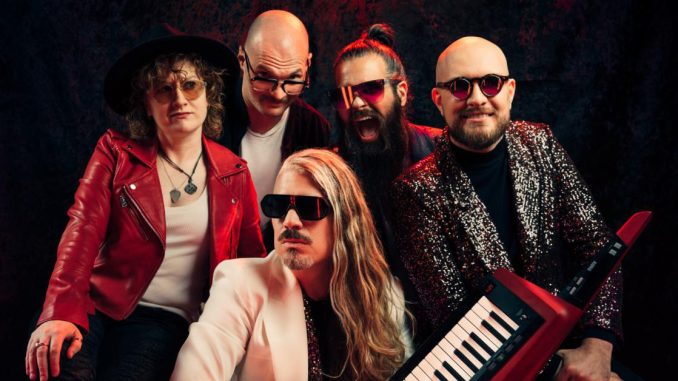 Australian electronic rock outfit Voyager are back with their long awaited eighth studio album, Fearless In Love, scheduled for release on July 14th via Season Of Mist. The band comprised of Daniel "Danny" Estrin (vocals/keyboards), Simone Dow (guitars), Scott Kay (guitars), Alex Canion (bass) and Ashley Doodkorte (drums) have been creating music together for over a decade. On Fearless In Love sweeping vocals paired with emotive lyrics inspired by the grit and glam of 80s and 90s film overlay heavy guitar riffs and percussion to create a sonic journey that pushes the boundary of what fans have come to expect from Voyager. Fearless In Love will be released on July 14th and is available for pre-order HERE.
"Fearless In Love was written and recorded between 2020 and 2022. The writing process was very different to how we've done things in the past," explains Danny Estrin. "As a result, the album is more cohesive and exciting with a cinematic feel, hailing back to gritty films of the 80's and 90's showcasing all the layers that make up Voyager. This album takes you on a ride through a dark city and leaves you on a more pensive, reflective note by the end."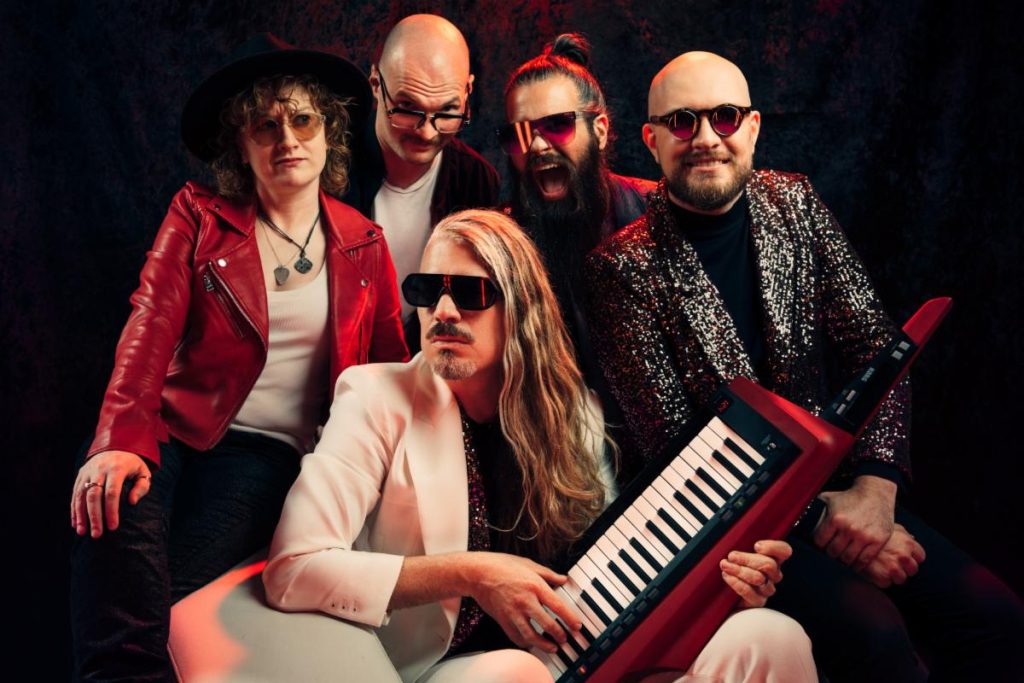 In addition to the announcement of Fearless In Love, Voyager have released a new song from the album, "Prince of Fire." Perhaps one of the heaviest tracks in the band's history, "Prince of Fire" follows the album's protagonist desperately trying harder to be better but continuing to go back to his old ways. The accompanying music video features showstopping visuals including pyrotechnics and LEDs which highlight the massive production and experimentation that went into creating the song. "Prince of Fire" is available via all digital service providers HERE and the video is now available HERE.
The tracklisting for Fearless In Love is:
1. The Best Intentions
2. Prince Of Fire
3. Ultraviolet ft. Sean Harmanis of Make Them Suffer
4. Dreamer
5. The Lamenting
6. Submarine
7. Promise
8. Twisted
9. Daydream
10. Listen
11. Gren (Fearless In Love)