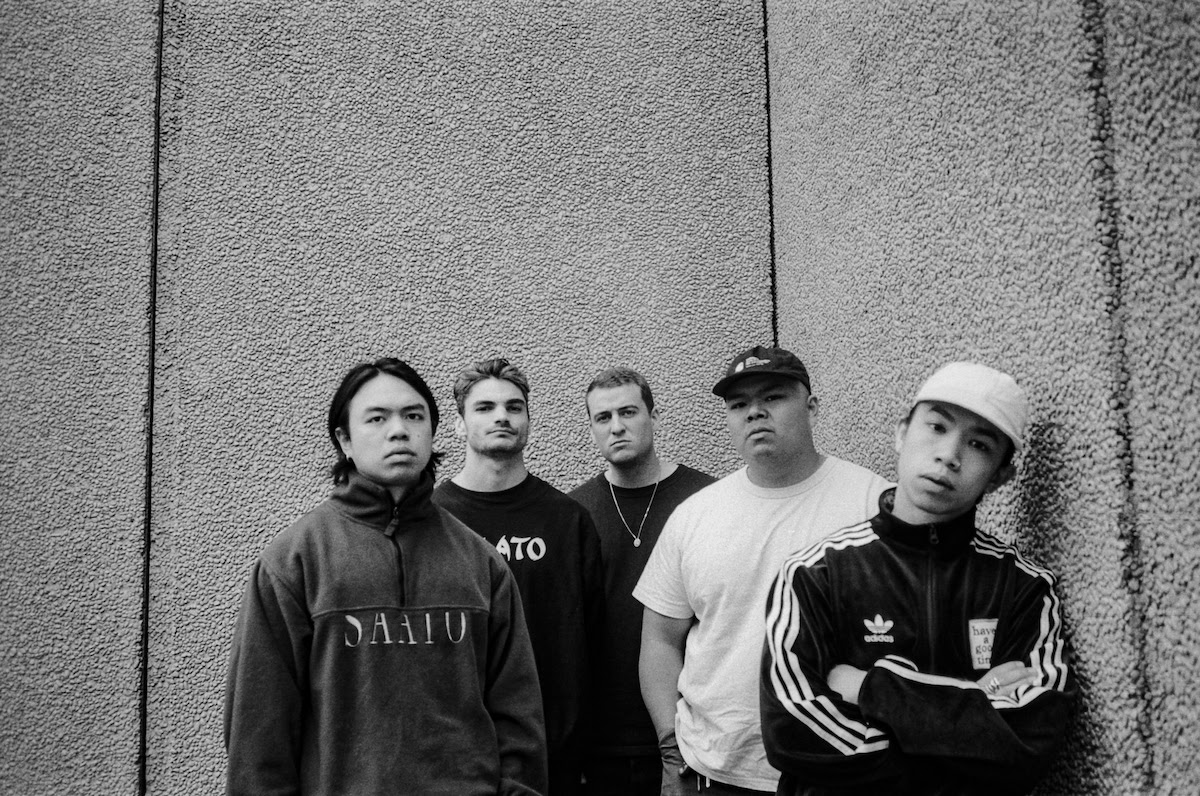 Photo Credit: Nathaniel Yow
Most of "A Dumb Dog Gets Flogged" is totally engaging stomp-thrash, but when it gets to the breakdown, the fireworks really go off in my brain. – Stereogum
"Sonically, it's a dose of heavy, chunky, '90s-style metallic hardcore and it's the perfect vessel to convey this kind of anger to the world." – BrooklynVegan
Australian hardcore group
SPEED
released their two song flexi titled
2020 Flex
for
Flatspot Records
today, marking their debut for the US label. Across two tracks, SPEED wastes no time living up to their name through grooving and grindingly heavy hardcore that calls to mind the classics like Madball and Biohazard. Also in line with their name is their mission to continually move forward and reject complacency. Both new songs further that agenda from different angles, while "A Dumb Dog Gets Flogged" warn against the dangers of idle speech, stressing the importance of practicing what one preaches, "Devil U Know" deems a strong moral foundation as a true mark of strength, comparing complacency and nihilism to a sickness. With so much happening for a relatively young band, it's clear SPEED has no plans to slow down and are on course to continue their mission. 2020 Flex is available now on
Bandcamp
or
Spotify
and physical orders are available from Flatspot Records
here
on blue flexi vinyl and from Last Ride Records in Australia
here
on red flexi vinyl. SPEED, Flatspot Records, and Last Ride Records are donating all webstore pre-order profits from the release with 50% going to
The Bail Project
in the US and 50% going to
Sisters Inside
in Australia. Also, this Friday Flatspot Records will be joining Bandcamp in solidarity by donating 100% of the profits from
their Bandcamp page
on the label's entire catalog to the
NAACP Legal Defense Fund
, including SPEED's
2020 Flex
.
Artwork
Formed in 2019, Sydney's SPEED is an injection of vital energy into the hardcore scenes of both Australia and the world at large with a clear-cut mission: to positively grow the hardcore scene by challenging cultural norms, embracing diversity, and promoting compassion across political and racial lines. The majority of SPEED's members are of Southeast Asian descent; drawing strength from its members diverse cultural perspectives, SPEED makes it a point to stand up not only against racism and xenophobia but also the toxic masculinity and gender prejudices that have crept their way into hardcore. Working closely with local streetwear brands and musical crews across genres as well as their own
Forge Ahead
Podcast
that highlights members of their community, SPEED embodies the messages of inclusivity and cultural unity that are as foundational to hardcore as the music ever was.
Returning with the follow-up to their 2019 debut demo on Last Ride Records, SPEED presents two new tracks of grooving and grinding hardcore, set to be released on flexi vinyl through Last Ride Records in Australia and Flatspot Records everywhere else. In spite of their recent arrival onto the scene, SPEED has already shared the stage with a diverse list of bands, ranging from hardcore giants Terror to local hip-hop acts like Posseshot and Haz. As the world seems to grind to a halt and individuals become more isolated than ever before, SPEED rejects the alienation and chooses to march confidently into our new future with a message of unity, solidarity, and progress for all who fight for it.