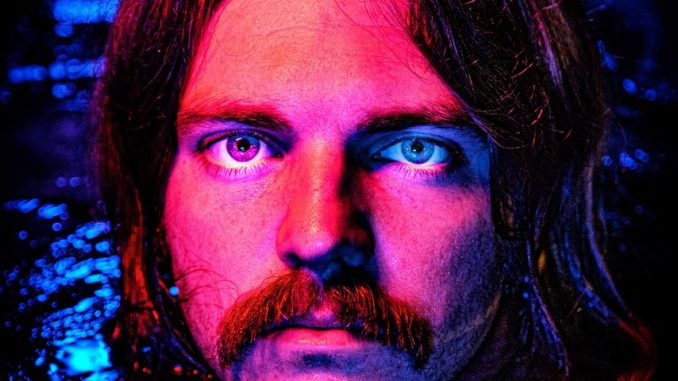 NEW ALBUM BLACK SHEEP ARRIVES FEBRUARY 19, 2021
Singer, songwriter, and guitarist Austin Meade, who sprung up from the Red Dirt music scene, has dropped the new song "Déjà vu." Listen here.
"Every day feels the same when sitting still," Meade shares. "Falling in line and being told what to do gets boring — as soon as I realize what's happening. There's usually a few peaceful moments on co-pilot mode before freaking out and changing the routine. I thought I might escape that by traveling and playing music. But it turns out that you do the same routine, just in new places. Whether it's Sunday afternoon getting prepared for the work week, Sunday afternoon getting ready for school, Sunday afternoon enjoying your church luncheon, or Sunday afternoon hungover on a 12-hour van ride…it all feels the same after a while."
The song lives on Meade's Snakefarm Records' debut Black Sheep, which arrives on February 19, 2021. The album is available for pre-order here.
BLACK SHEEP TRACK LISTING:
"Dopamine Drop"
"Cave In"
"Creeps"
"Happier Alone"
"Déjà vu"
"I Don't Feel A Thing"
"Hurt You To Hear This"
"Something New"
"Settle Down"
"Good Side"
"Lying To Myself"
"Black Sheep"
ABOUT AUSTIN MEADE:
Austin Meade's songs and stories are contradictory yet cohesive. On his Snakefarm Records debut, Black Sheep, his influences — musical and otherwise — are as varied and rich as the small-town Texas soil that nurtured his talent and yielded these 12 stellar songs ranging from multi-layered musicality and storytelling to dark alt-pop to new age and Sabbath-inspired. Thanks to his metal-and classic-rock loving dad, Meade got to see bands like Judas Priest and worshipped Whitesnake at a young age. In junior high, he related to the intense emo-rock of Paramore and Fall Out Boy, as well as the power of songwriters like John Mayer. Yet, thanks to plainspoken but deep heartland songwriters like Tom Petty, and cutting his teeth touring in the Texas and Oklahoma Red Dirt scene, Meade's music overflows with wide-open soulfulness. He was a drummer for years, even teaching to pay the bill. Meade eventually found his true voice when he began playing guitar as a teen in his pastor father's church. Those experiences lend both a gravitas and rebelliousness to Meade's songs and self.