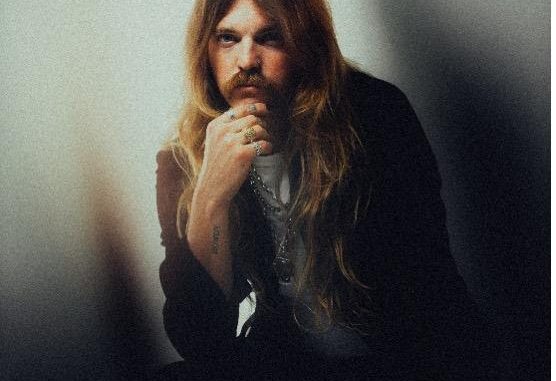 Fresh off his performance at last week's Lollapalooza, AUSTIN MEADE has released the official music video for his newest single, "Blackout". The Texas native continues to establish himself as a story-driven songwriter with a passion for cinematic narratives, this time paying homage to the cult classic Fight Club with his latest music video. Musically, the new song showcases a more modern rock sound compared to past hits from the outspoken singer/songwriter, as well as sleek, eclectic production.

But of course, at the heart of "Blackout", is MEADE's signature brand of introspective, self-deprecating commentary packed into massive hooks. Commenting on the track, MEADE says, "'Blackout' is how the last decade of my life has felt. It's as honest as a small-town Texas boy can get, and I think it's a song that a lot of people can relate to. I'm ready for this new chapter of music and the opportunities that come with it."

"It's okay to be sad. It's okay to be f—ed up," MEADE shares with The Daily Ilini at Lollapalooza. "As you get older, more s— stacks on your plate and you have to figure out how to deal with it." Later adding, "What keeps me sane is writing, recording and performing music, really,"

Watch the "Blackout" Music Video HERE
AUSTIN MEADE released his new studio album, 'Abstract Art of an Unstable Mind', on October 14, 2022, and ended last year as the support act for legendary blues rockers ZZ Top in the fall/winter.

The follow-up to 2020's 'Black Sheep', the new LP is a 19-track concept record, led by singles like "Varsity Type", "Red Roof Estates", and "Rosé Romance". Meanwhile, the lead single off the aforementioned 'Black Sheep', "Happier Alone" has amassed over 50 million streams in the US alone.

See below for a complete list of shows!
AUSTIN MEADE – 2023 Tour Dates
8/26 – Granbury, TX @ Warrens Backyard
9/9 – New Braunfels, TX @ Gruene Hall
9/14 – Hattiesburg, MS @ Brewsky's
9/16 – Jackson, MS @ Hal & Mal's
9/17 – Huntsville, AL @ The Electric Belle
9/20 – Greenville, SC @ Radio Room
9/21 – Johnson City, TN @ Capone's
10/5 – El Paso, TX @ Lowbrow Palace
10/6 – Tucson, AZ @ The Rock
10/12 – Grand Junction, CO @ Warehouse 25sixty-five
Festivals:
9/22 – Louisville, KY @ Louder Than Life
10/8 – Sacramento, CA @ Aftershock