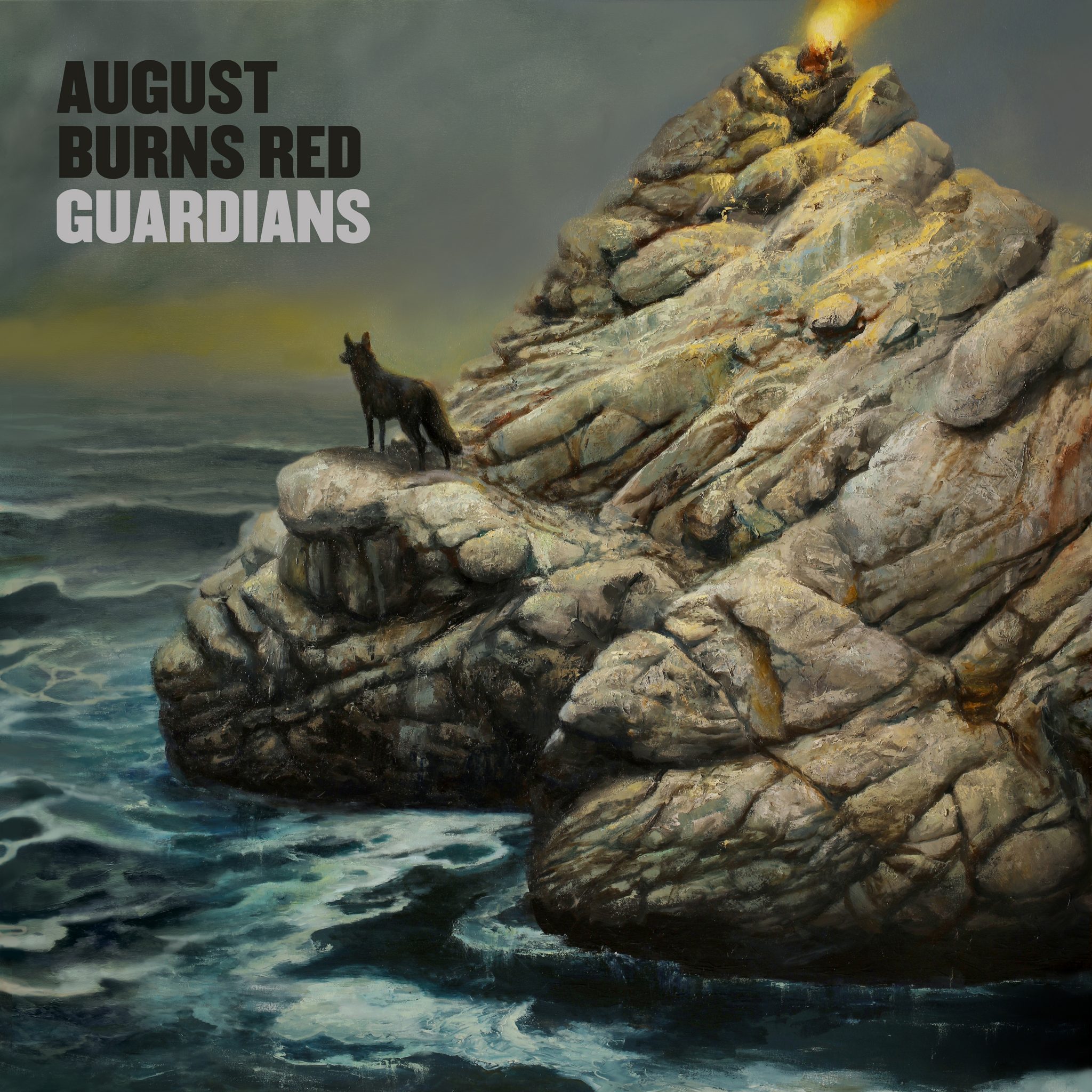 August Burns Red has been a driving force of American metalcore since its inception in 2003. Now, the two-time Grammy Award nominees are delivering their ninth studio album, Guardians through Fearless Records on April, 3, 2020.

The opening track, "The Narrative," immediately comforts the listener with the band's signature sound while simultaneously displaying that this Pennsylvania quintet knows how to set the bar of excellence even higher. As the guttural growl of frontman Jake Luhrs emerges, one can get a sense that even he found his vocals can proceed boundaries.

The first single, "Defender" stunned critics when it was released in early February. This crushing hit has everything fans would've wanted in a new August Burns Red song- technical guitars riffs, brutal vocals, and two breakdowns. The music video was inspired by the band's love of comics and already has more than a half-million views on YouTube.

The band spent time recording this album in two different sessions, which gave them time and inspiration for more creativity and collaboration. Lead guitarist, JB Brubaker was recently quoted saying, "We never had this much time and liberty for production. It enabled everyone to be more critical and think about putting an individual stamp on the songs."

The second single, "Bones," preserves an energetic tempo while repeating a memorable chorus one will find themselves humming long after the song has finished. August Burns Red guitar riffs always satisfy listeners with a technical ear, but when the bass gets center stage it is a treat and Dustin Davidson's performance in "Bones" will not disappoint.

Every song on this album stands out. "Lighthouse" features more melody and clean singing than any of the band's songs of the past. "Dismembered Memory" and "Extinct by Instinct" are show-off performances by guitarists JB Brubaker and Brent Rambler, who dazzle the listener with killer riffs and occasional squeals. Drummer Matt Greiner is undoubtedly one of the best drummers in the industry and his playing on every song is impeccable, nevertheless, his footwork on "Bloodletter" makes it an absolute ripper. "Three Fountains," a song nearly six and a half minutes long, finishes the album with every tempo and tone you could throw into a perfect ABR song.

Over the last two decades, the metalcore scene has produced countless bands who settle for mediocrity and monotony. However, there has been one band that has stood out from the rest- August Burns Red. They are unquestionably the guardians of their genre.