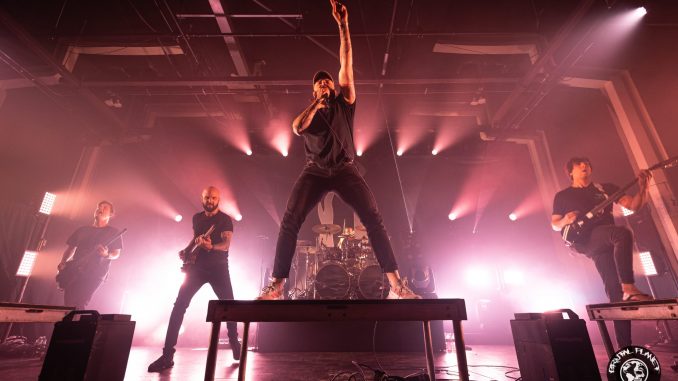 Tuesday, August 16, 2022, was a special night for me. My eldest son just turned 12 and I wanted to take him to his first concert for his birthday. Would you believe that one of my favorite bands was touring through Minneapolis the same week? I couldn't think of a better show to take him to than August Burns Red's "Through the Thorns Tour." The show was supposed to be at The Fillmore but got moved to the Varsity Theater in Dinkytown the day before the show. The Through the Thorns Tour features an incredible lineup and hits 32 cities in the span of 44 days!
The opening band, Void of Vision, kicked things off with their hit single, "Into the Dark." I always feel bad for the opening band because the venue is never full at start time and many people miss out on bands that should be getting more attention than they do. Such is the case with Australia's Void of Vision. They did a great job amping up the crowd with their songs, "Vampyr," "Dominatrix," and "Ghost in the Machine." They closed with their heavy hitter, "The Lonely People."
Next up was Hollow Front from Grand Rapids Michigan. This was my second time seeing this band. They impressed me the last time they were in town and this night was even better because they played their entire setlist consisting of songs from their latest album, "The Price of Dreaming."  If you haven't heard it yet I would highly recommend checking it out. They opened with "Comatose" and then proceeded to play "Heritage," "Treading Water," "Self-Sabotage" and "Changeling." As their set came to a close, vocalist Tyler Tate amped everyone up to see the next two bands. The band closed with their track "The Price of Dreaming."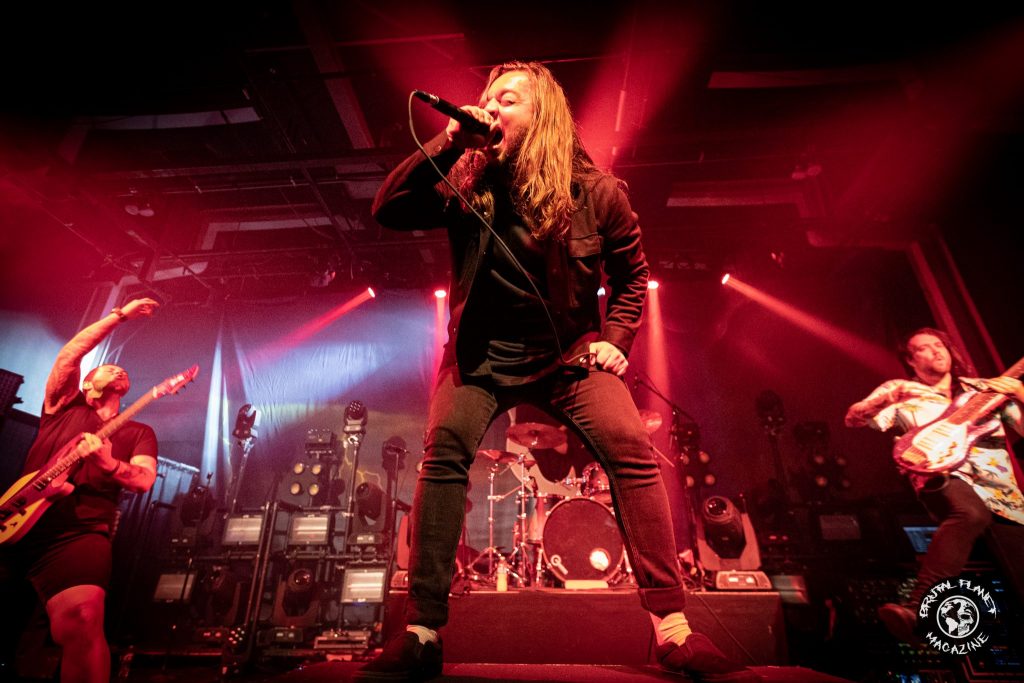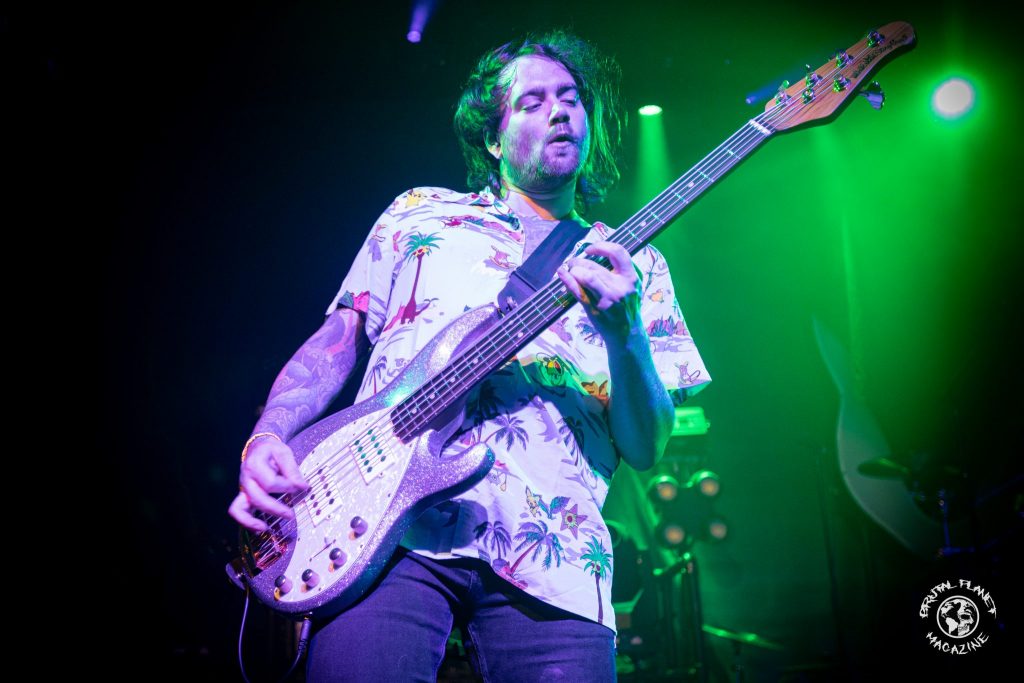 At 7:45 the venue was finally full. Really full.  We Came As Romans took the stage and dropped their new hit, "Darkbloom" and the crowd went wild. They followed with "Wasted Age" and their aggressive new single, "Daggers."  It was on "Daggers" that Dave jumped the barricade and began engaging the crowd hands-on. This band has been putting music out since 2009, so I was surprised they didn't play any of their songs from their first three albums. It's possible they just wanted to play newer songs after their debut album's anniversary tour last year.  One of the highlights of the set was when vocalist, Dave Stephens, shared about their late friend and bandmate, Kyle Pavone, and how much he enjoyed living in the moment. Dave encouraged us all to do the same and then dedicated the next song, "Lost in the Moment," to Kyle. They closed with "Black Hole." It was a great show.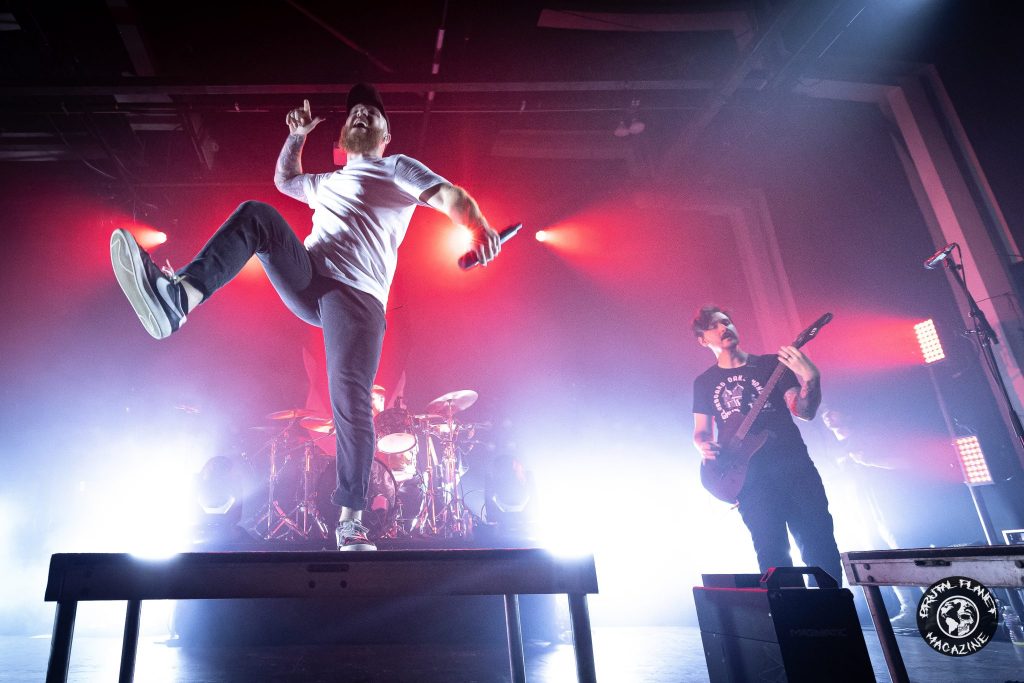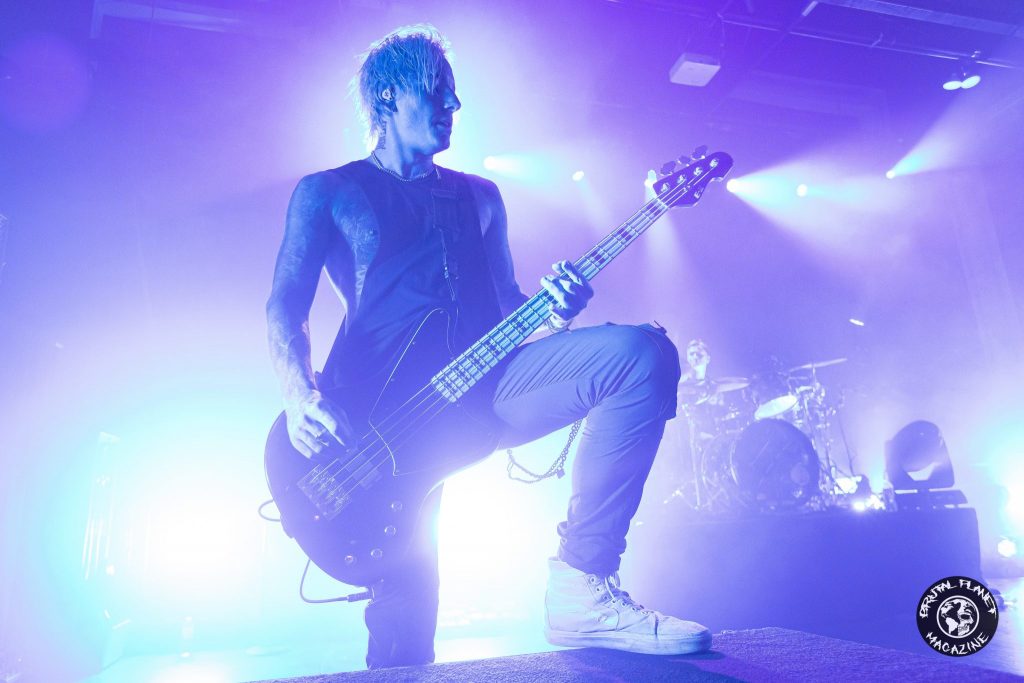 The anticipation was building for the mighty August Burns Red. For years the band has played a recording of "Chop Suey" by System of a Down as an intro before they take the stage, but to our surprise, the band came out and played it live. My favorite part of this cover is hearing drummer, Matt Greiner's kick pedals. The original version is wild but when one of the greatest drummers plays along with it, the sound becomes even more intense and adds an element that would make John Dolmayan proud. The Pennsylvania band then transitioned into playing their latest single, "Vengeance." My son particularly loved watching them perform this song as they timed the CO2 smoke with the breakdown.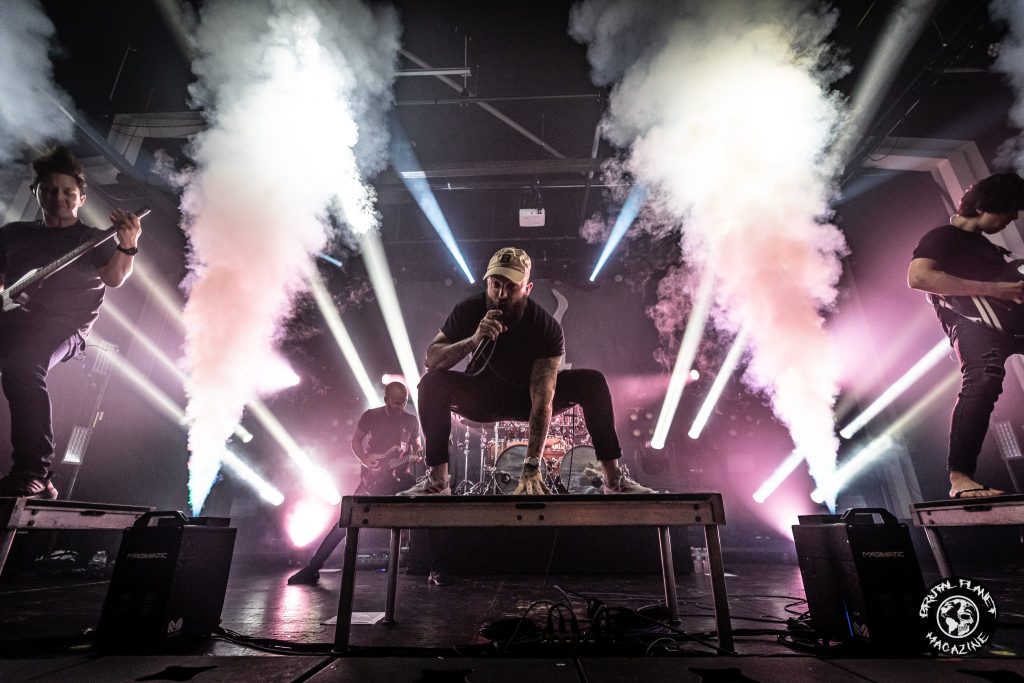 The band did a stellar job playing songs from their entire discography (minus "Thrill Seeker" and "Leveler). We got to hear five tracks from their 2020 album, Guardians: "Paramount," "Dismembered Memory," "Ties That Bind," and two of my all-time favorite ABR songs, "Defender" and "Bloodletter." The Lancaster quintet also played fan favorites like "Beauty in Tragedy," "Ghosts," and "Invisible Enemy," and the old school fans, "Composure" and "Back Burner."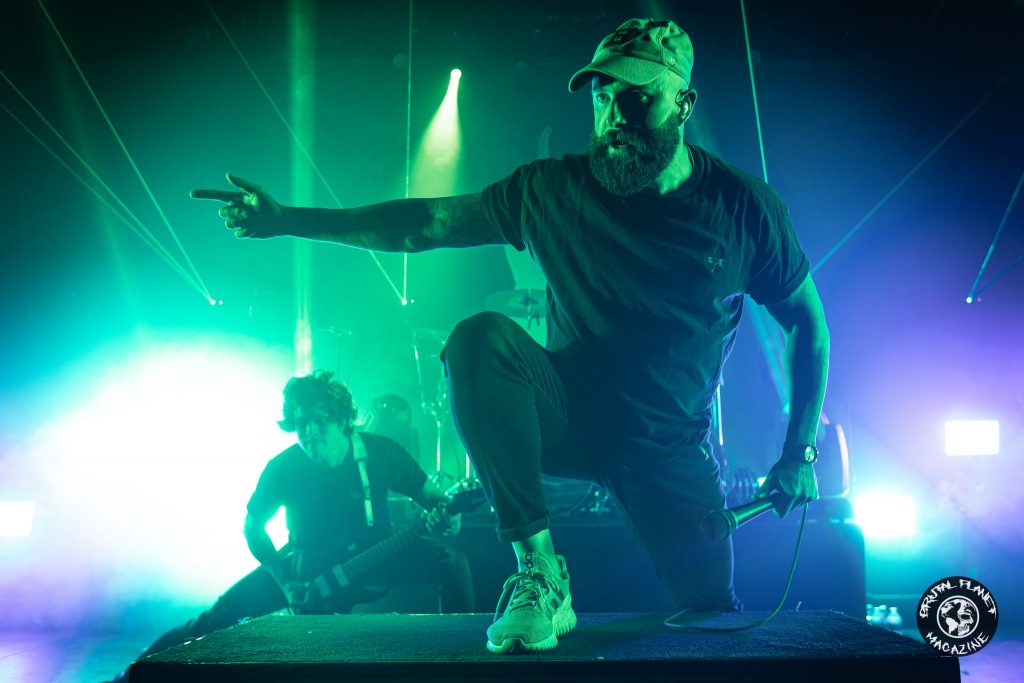 When they completed their 13-song set list, the rowdy Minnesota crowd demanded more. The metal core kings emerged from backstage to deliver an incredible encore. As they played "King of Sorrow" vocalist Jake Luhrs entertained the crowd by swinging his microphone in between his screaming. The energy continued to build during "Marianas Trench" because Luhrs encouraged more crowd surfers. The fans mustered up one last circle pit for the closing song, "White Washed" and the entire room went wild. A few of the band members jumped the barricade to meet the fans after the show. My son was thrilled to get a set list from Dustin as well as pictures with Jake, Matt, and JB.  The band really made his first concert experience truly memorable. I've seen ABR quite a few times now. They never disappoint and they are some of the nicest musicians you could ever meet. If you still can, I highly recommend catching them on this tour! 10/10!