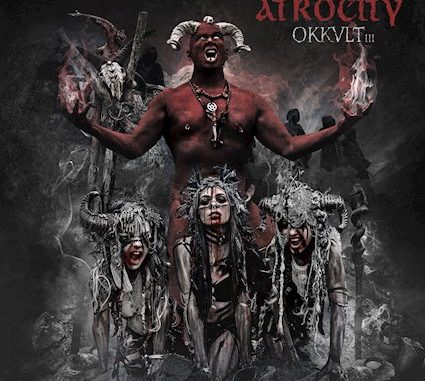 Germany's Atrocity will be releasing Okkult III in late January through Massacre Records.
The album release marks the third and final piece of the Okkult trilogy which began in 2013 with Okkult I. The second piece, Part II was released in 2018.
The release of Okkult I saw Atrocity returning to a more death metal sound. At the same time though, the band was bringing in orchestrated elements giving Atrocity a symphonic edge.
With the release of Okkult II, Atrocity kept the symphonic elements alive while still delivering brutal and atmospheric music.
Four years later, the finale of Atrocity's Okkult trilogy comes to a close with Okkult III.
The crushing components and viciousness that Atrocity delivered with Parts I and II continue on the ten track Okkult III.
Parts I and II saw Atrocity's lyrical content touching on occult magic, strange places and events, conspiracy theories and unsolved mysteries.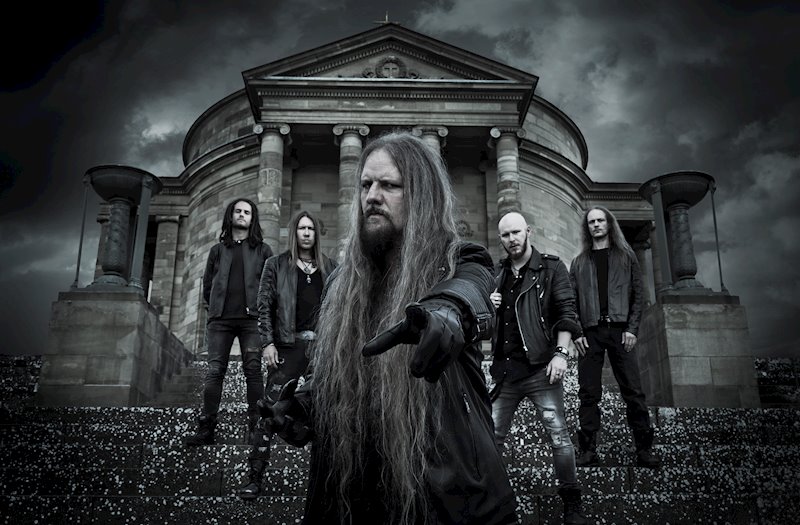 As for Okkult III lyrically, the album touches on dark sides of human history, obscure stories and mysterious places.
For example, track nine "Cypka" looks into the mental abyss of the 1950's Polish serial killer Józef Cyppek.
"Born to Kill'" dives into Schwarze Reichswehr conspiracy whereas "Faces From Beyond" dabbles with modern day spirit conjuring.
The track "Bleeding for Blasphemy" treks into occult manifestations of the Vatican and Order of the Knights Templar.
For the lyrical content provided on Okkult III, no topic is untouchable or taboo for Atrocity to write about. It's one thing that gives Okkult III that hint of uniqueness but there's more than just the lyrical content.
Adding to all this, Atrocity once again enlisted the talents of Katie Halliday to provide impactful horror elements sound effects. Hallida's Emmy Award winning talents in sound design only enhance Okkult III, bringing the listener to the edge. The sounds elevate the elements of the dark atmosphere, providing another layer and dimension for Okkult III.
In addition to the sounds of Hollywood horror, Atrocity sought out the talents and contributions of fellow metal colleagues. Vocalist Robse Dahn (Equilibrium) and keyboardist Misstiq shared their talents on the final track "Teufelsmarsch" which translates to Devil's March. With one listen, the intro is reminiscent of historical war footage of troops marching in a military parade.
Elina Siirala (Leaves' Eyes), Zoë Marie Federoff (Catalyst Crime, Cradle Of Filth) and Jonah Weingarten (Catalyst Crime, Pyramaze) all make an appearance on "Malicious Sukkubus."
Hair raising and chilling moments come from the screams and spoken word performance of Igor Górewicz on "Cypka."
These additional elements in no way, shape or form do not water down Okkult III. The complete opposite happens.
As expected, Atrocity delivers brutal blows, vicious vocals and crushing riffs. Atrocity's Okkult III will usher in the first month of 2023 in an impressive way, all in the name of German Death Metal.
Okkult III will be presented to the metal world on Friday, January 20, 2023 and will be available in various formats.
Track 1 Video for Desecration Of God