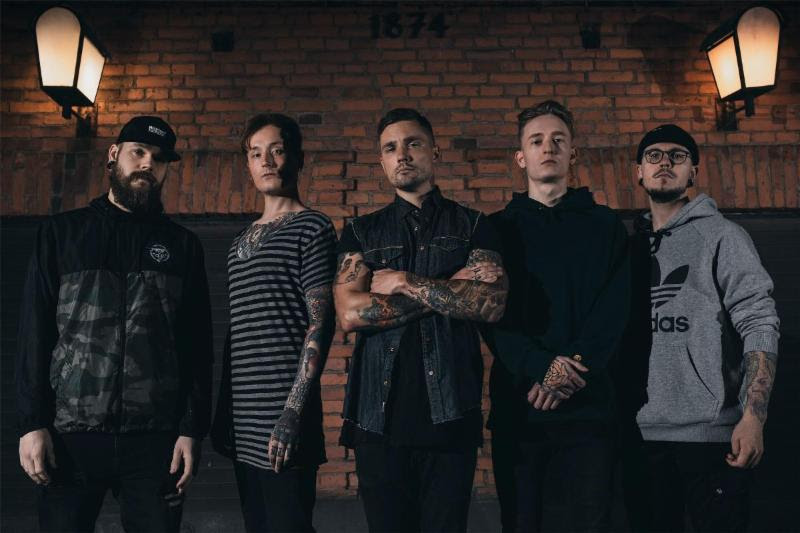 ATLAS have released a new single and video for the song "Veli" today.
"Veli'' brings together influences from deathcore, nu-metal, and traditional Finnish music to create a heavy-hitting yet catchy metalcore tune. Exploring the relationship between man and nature the song takes the listener on a ride through face-melting riffs, mesmerizing rhythms and choir-like Finnish "joiku" singing. "Veli" is the first of a trilogy of songs that ATLAS will release in 2019. The music video is also a part of a bigger concept continuing the story of 2018 release "Pareidolia". You can catch ATLAS on stage at this years Euroblast Festival in Cologne, Germany at the end of September.
ATLAS is a 5-piece modern metalcore band from Nokia, Finland labelling themselves as ''Northcore''.
The bands sound is a mix of heavy hitting riffs paired with catchy melodies and immersive soundscapes that draw inspiration from the gloom of north. Their releases include 2016 EP Northern Lights, 2018 pre-singles "Birthright" and "The Catalyst" and 2018 full-length album "Primitive".
The band has played all around Europe with bands such as Monuments, Miss May I, Vola, Kadinja, Adept, Eskimo Callboy, One Morning Left and We Butter The Bread With Butter. 2018 debut album Primitive climbed the Finnish album charts to number six, came to life on a European tour with Monuments and received praise from fans and critics alike.
Line Up:
Patrik Nuorteva – Vocals
Leevi Luoto – Vocals & Bass
Tuomas Kurikka – Guitars
Aleksi Viinikka – Guitars
Aku Karjalainen – Drums
For More Info Visit: