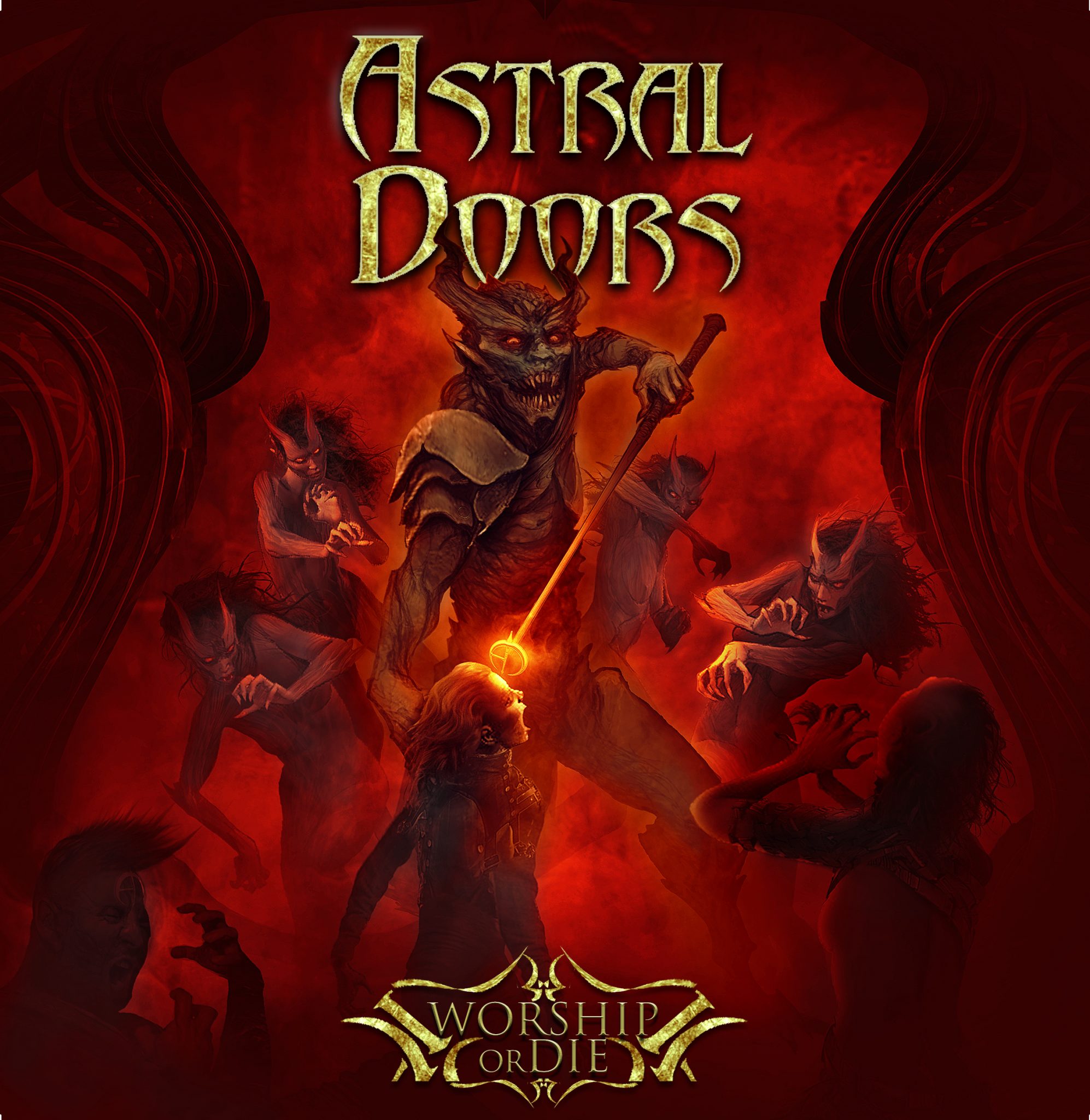 When an album starts with the sound of a latch opening on a creaking door followed by distant screams in the background, you know things are going to get creepy. Nevermind the Halloween like music in the background as the sound of the steps get louder and signal an impending end and all goes silent. A George Lynch style guitar riff begins followed by the unnerving lyrics. We are now knee deep into "Night of the Hunter," the opening track on the latest release by Swedish icons Astral Doors titled Worship or Die. The album cover itself is enough to make any metal head happy.
Following on the success of 2017's Black Eyed Children, Astral Doors has huge expectations to meet. The opening track is nothing short of bone chilling. If the song itself is not enough to give you nightmares check out the video:
Worship or Die continues at full speed as it screams through "This Must Be Paradise" and into one of my favorite songs, "Worship or Die." The title track has a slower melodic sound and Nils Patrik Johansson's vocals are in top form on this track. "Concrete Heart" is another great song and has some fantastic keyboard work leading the way through it. Continuing through the album we arrive at "Desperado." A slow beat with catchy lyrics haunt this song. My very favorite track on Worship or Die is the last song titled "Forgive Me Father."
If you are looking for an album with a few catchy hits and some filler, go somewhere else – this is pure metal at its best. A great album from front to back – you will find yourself jamming Worship or Die from start to finish over and over. Astral Doors have once again found a way to combine their guitar symphonics with Johansson's vocal melodies to create a true masterpiece. Worship or Die by Astral Doors will be available April 26, 2019 via Metalville Records.