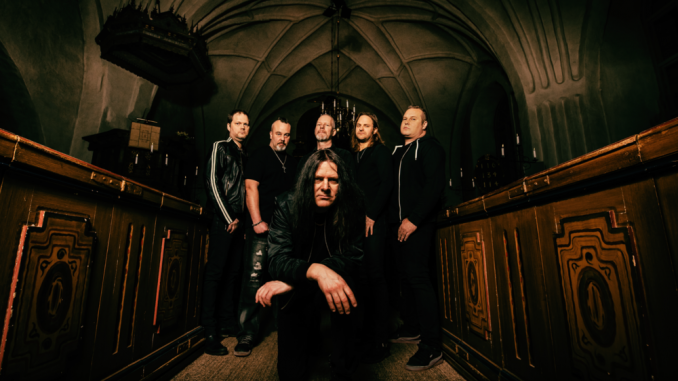 Today, Swedish hard/heavy heroes
Astral Doors
are
back with a brand-new song
. "Welcome To The Astral Kingdom" will be released today as a digital single, and the official lyric video can viewed
HERE
at
Astral Doors
' official YouTube channel.
"Welcome To The Astral Kingdom" is a special thank you to all the band's loyal fans worldwide who have supported and accompanied the Astral Doors for years (including with their own Facebook group). With their new song, the band also returns to their musical roots – towards honest, straightforward heavy rock, which has always been the core competence of the musicians from Borlänge, Sweden.
Since their debut in 2003, Astral Doors have been cultivating their very own form of "retro," based on the great deeds of legends like Rainbow, Dio, or Black Sabbath, combined with elements of modern heavy metal – a concept that has brought the band great international success to this day. For more info, consult the links below.
LINEUP
Nils Patrik Johansson – vocals
Joachim Nordlund – guitars
Mats Gesar – guitars
Jocke Roberg – keyboards
Johan Lindstedt – drums
Ulf Lagerstroem – bass
DISCOGRAPHY
2003: Of the Son and the Father (Cloudbreaker in Japan)
2005: Evil Is Forever
2006: Astralism
2007: New Revelation
2010: Requiem of Time
2011: Jerusalem
2014: Notes from the Shadows
2017: Black Eyed Children
2019: Worship Or Die

MORE INFO:
wwww.astraldoors.com
www.facebook.com/Astraldoorssweden