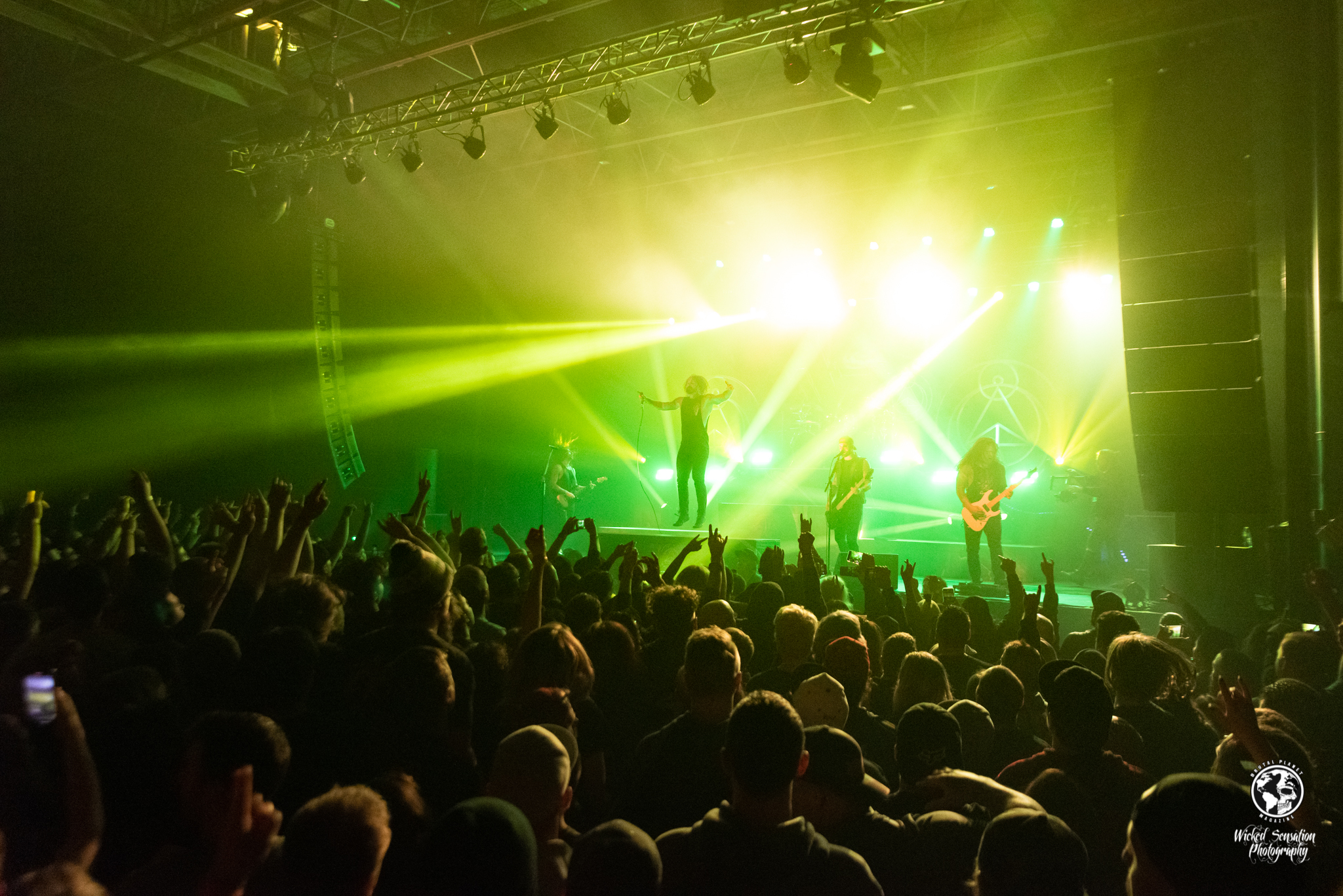 Almost a year to the day since playing in SLC, metalcore band As I Lay Dying returned to play once again. I unfortunately was not at that earlier show and have been chomping at the bit for their return. On this tour, this night the playlist would include something from every album and certainly heavily from the newest, Shaped By Fire. Emmure opened up the show, followed by another favorite of mine Fit For A King. The venue was sold out.

Before the show started, I spoke with several familiar faces on the guard rail. Every one of them had seen AILD last year. They spoke with enthusiasm about the killer show they put on. The intro "Burn To Emerge" started and segue into "Blinded" as the opening song. It was a fitting opening track not only for the album but also for this show. This was definitely a show where I had to balance headbanging with taking pictures in the photog pit. The crowd erupted into several circle pits right off.

Several times throughout the show and likely every song, Tim Lambesis (lead vocals) would bang his head while singing. I'm pretty sure he could crush cement blocks with his neck. The interplay between Tim and fellow lead singer and bass player Josh Gilbert was flawless. Guitarist Nick Hipa and Phil Sgrosso were laying down the deafening riff in unison. The energy flowed from the stage to the crowd and back. Drummer Jordan Mancino played flawlessly and with reckless abandon.

Several times throughout the show, Tim took a few moments to thank the fans for being there. Later in the show, he took a few minutes to additionally thank them for the second chance they got. Throughout the show I'll hang at the sound engineers booth which is elevated. I can see over the crowd. I can feel their energy. This went for every song, new and old that was played.
These guys are impressive live! Get out and see AILD. Buy merch! I'll be seeing them again!


Setlist: "Burn To Emerge, Blinded, Through Struggle, Within Destruction, Redefined, The Sound Of Truth, Forsaken, Shaped By Fire, The Darkest Nights, An Ocean Between Us, Gatekeeper, A Greater Foundation, My Own Grave, 94 Hours, Separation/Nothing Left, Confined"