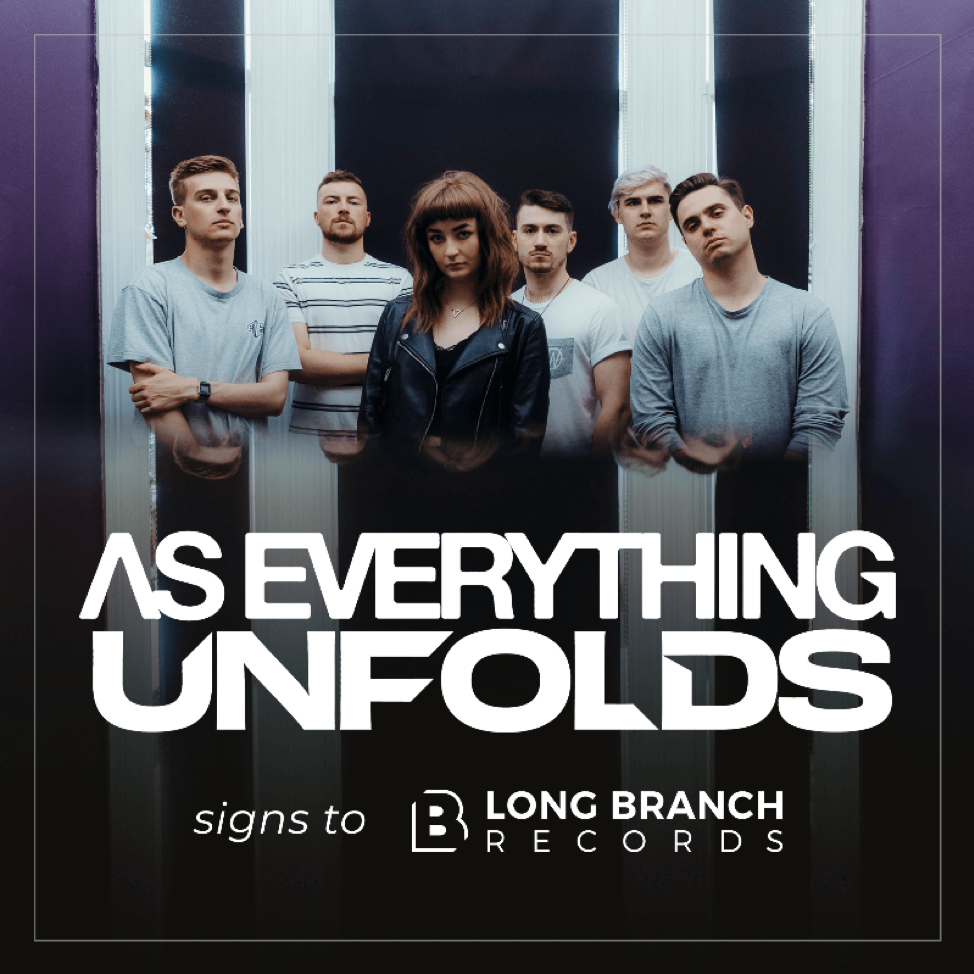 Pre-Save the new single "Hiding From Myself" Coming 9/18
We're delighted to announce that British melodic post-hardcore 6-piece As Everything Unfolds have signed an international record deal with Long Branch Records. Since the release of their EP, "Closure" in late 2018, now sitting at well over 1'000'000 streams, the band have grown from strength to strength. They've toured heavily across the UK & Europe, including performing alongside acts such as ADEPT, Dream State, Our Hollow, Our Home and more.
Alongside their dedicated fanbase and hard working ethos, the future is strong for the band, the future is As Everything Unfolds.
Line Up:
Charlotte Rolfe – Vocals
Adam Kerr – Guitar
Owen Hill – Guitar
George Hunt – Bass
Jonathan Cassidy – Synth
Jamie Gowers – Drums
For More Info Visit: