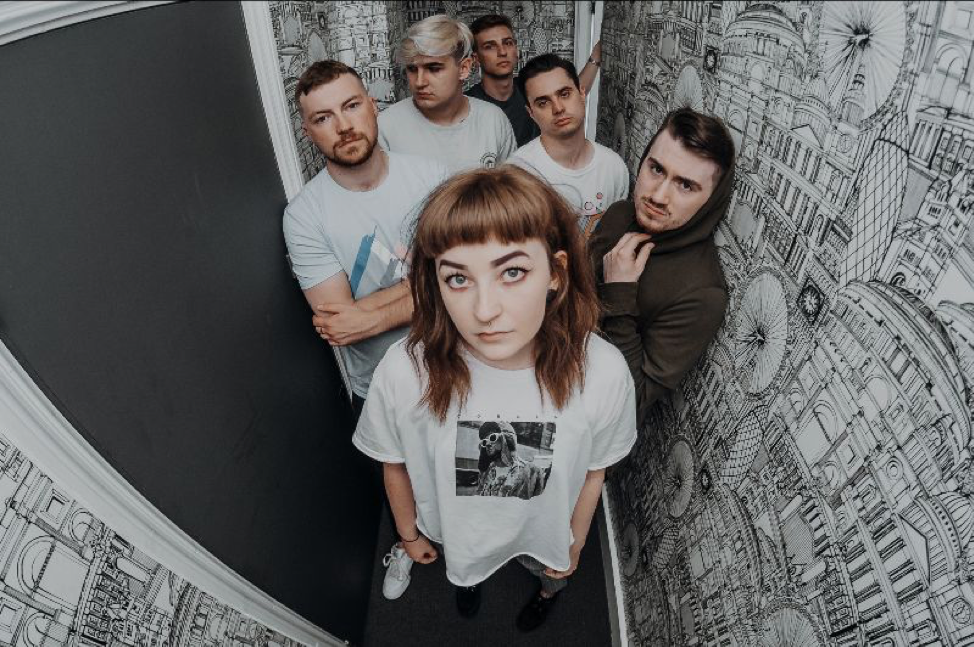 British melodic post-hardcore 6-piece As Everything Unfolds share their new single 'Hiding From Myself' along with a music video.
Stream 'Hiding From Myself' here:
Watch the video here:
Singer Charlotte Rolfe about the new song and the video:
"With 'Hiding From Myself' we wanted to ensure our lyrical content encapsulated the atmosphere of the piece; the chaos, intensity and pace of the song directly relates with the feelings that ensue when battling your own self worth, whilst trying to come out stronger the other side. We are worth every breath we take, every person deserves to feel safe in their own head.
We felt like the single needed a relentless visual to compliment the dynamic ferocity of the song. We wanted chaotic and intense lighting, highlighting the disparity between the usually tranquil setting of a theatre; also utilising highly contrasting colourful visuals to cement the mania you can feel during such pressuring times."
"More than just a family, more than just a subculture, we stand with everyone who feels like they don't belong. We are hope for the hopeless and joy for the joyless, we are everything you didn't know you needed. We are As Everything Unfolds."
As Everything Unfolds are a 6-piece melodic post-hardcore band from the High Wycombe, U.K. The band is comprised of frontwoman Charlie Rolfe, guitarists Adam Kerr & Owen Hill, bassist George Hunt, synth player Jon Cassidy and drummer Jamie Gowers.
Since the release of their EP, "Closure" in late 2018, now sitting at well over 1'000'000 streams, the band have grown from strength to strength. They've toured heavily across the UK & Europe, including performing alongside acts such as ADEPT, Dream State, Our Hollow, Our Home and more.
The success of their previous release saw the band sign to the esteemed Long Branch Records label in 2020. With huge anticipation building for their follow up to "Closure". Alongside their dedicated fanbase and hard working ethos, the future is strong for the band, the future is As Everything Unfolds.
Line Up:
Charlotte Rolfe – Vocals
Adam Kerr – Guitar
Owen Hill – Guitar
George Hunt – Bass
Jonathan Cassidy – Synth
Jamie Gowers – Drums
As Everything Unfolds Social Media: