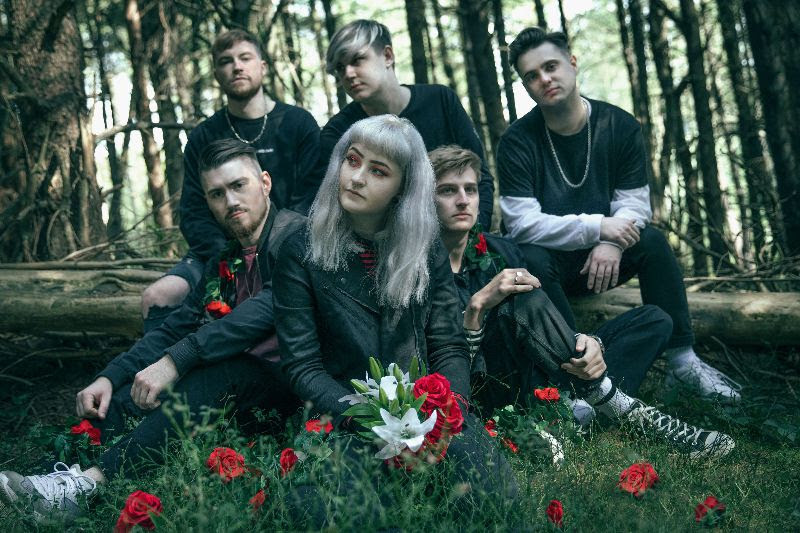 | | |
| --- | --- |
| Out March 26, 2021 via Long Branch Records | |
British melodic post-hardcore 6-piece As Everything Unfolds have announced their debut album, titled "Within Each Lies The Other", for 26th March 2021 via Long Branch Records. "This album represents the very best and worst of ourselves, our anger, sadness, vengeance and happiness," says singer Charlie Rolfe. "We can't always be the best versions of ourselves and sometimes you need to travel through the hard parts for the happiness to exist in the end. Life is a road of regrets and accomplishments, you need to embrace every aspect of it for creating the person you are now."
"Within Each Lies The Other" is available for pre-order here:
'Within Each Lies The Other' Tracklist:

1 On The Inside

2 Take Me There

3 Wallow

4 Stranger In The Mirror

5 I'm Not The Only One

6 Grayscale

7 Stay

8 Let Me Go

9 Hiding From Myself

10 One Last Time

11 Wither
As Everything Unfolds – "Take Me There" (Audio)
About AS EVERYTHING UNFOLDS:
"More than just a family, more than just a subculture, we stand with everyone who feels like they don't belong. We are hope for the hopeless and joy for the joyless, we are everything you didn't know you needed. We are As Everything Unfolds."
As Everything Unfolds are a 6-piece melodic post-hardcore band from the High Wycombe, U.K. The band is comprised of frontwoman Charlie Rolfe, guitarists Adam Kerr & Owen Hill, bassist George Hunt, synth player Jon Cassidy and drummer Jamie Gowers.
Since the release of their EP, "Closure" in late 2018, now sitting at well over 1'000'000 streams, the band have grown from strength to strength. They've toured heavily across the UK & Europe, including performing alongside acts such as ADEPT, Dream State, Our Hollow, Our Home and more.
The success of their previous release saw the band sign to the esteemed Long Branch Records label in 2020. With huge anticipation building for their follow up to "Closure". Alongside their dedicated fanbase and hard working ethos, the future is strong for the band, the future is As Everything Unfolds.
As Everything Unfolds – "Hiding From Myself" (Official Video)
AS EVERYTHING UNFOLDS Lineup:
Charlie Rolfe – Vocals
Adam Kerr – Guitar
Owen Hill – Guitar
George Hunt – Bass
Jon Cassidy – Synth
Jamie Gowers – Drums
As Everything Unfolds Online: