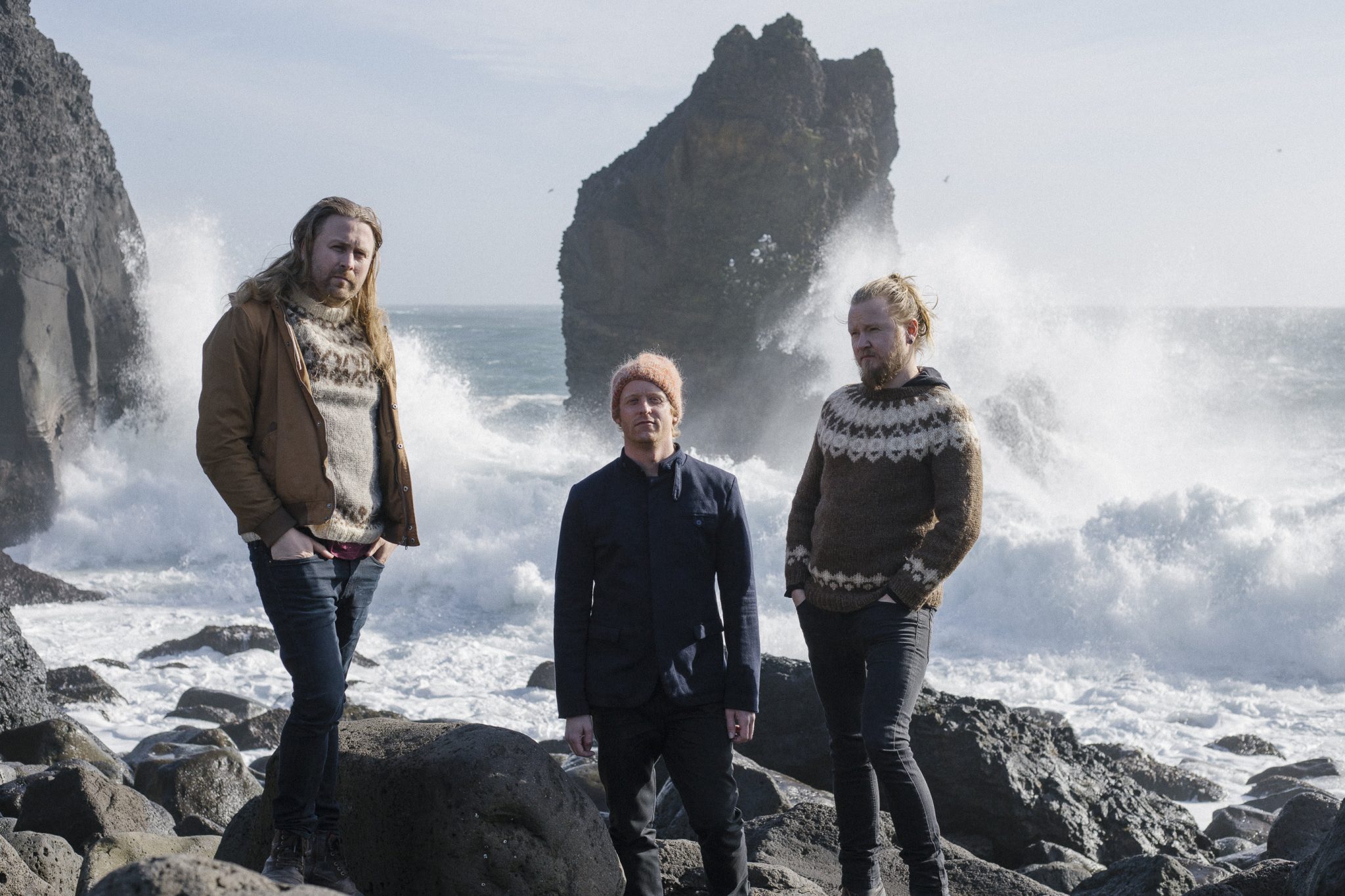 Árstíðir
Nominated for Independent Music Award
The enigmatic Icelanders of
ÁRSTÍÐIR
have been nominated for an Independent Music Award! The band's recent album, 'Nivalis,' has been nominated in the Indie/Alt. Rock category. A full list of nominees can be seen
HERE
.
'Nivalis' was released on June 22, 2018 via Season of Mist and can be streamed in full at THIS LOCATION. The album can be purchased HERE.
ÁRSTÍÐIR
redefine their sound and take an evolutionary quantum leap that will catapult the eclectic Icelandic band from a highly praised phenomenon at the fringe straight to the centre of international attention.
ÁRSTÍÐIR
were never an ugly duckling, but now their musical swan has emerged in its full glorious beauty on 'Nivalis'.
The Icelanders have never easily fit into any stylistic drawer and hence attracted a particular long list of attempts of a musical definition that ranges from indie rock via progressive rock, indie folk, chamber folk and pop, neo-classical to minimalism.
There is some truth in all these categories assigned to ÁRSTÍÐIR, but no single description entirely catches their overall sound entirely. Always something else is appearing that is adding and contradicting the first impression. Although everything said above about the band still remains true, new elements appear on 'Nivalis' that add up to a big change. One of these items can easily be identified as drums playing a much stronger role than it did on previous releases, which is a welcome side-effect of ÁRSTÍÐIR recently supporting label-mates SÓLSTAFIR on their extended European tour. Other changes are harder to specify, yet the Icelanders seem to have turned all those switches into the right direction – and not only due to a brilliant, crystalline, warm, and transparent production that perfectly brings together the dominant acoustic instruments with their electronic counterparts to evoke a fragile melancholy and embracing emotionality.
Those inevitable comparisons with fellow countrymen SIGUR RÓS will most likely not go away with 'Nivalis', although ÁRSTÍÐIR have clearly developed a style very much their own. Yet other parallels drawn about past references such as SIMON & GARFUNKEL or PENTANGLE are bound to make way to fresher and more recent names pointing way past the also previously mentioned RADIOHEAD.
ÁRSTÍÐIR emerged from the burgeoning Icelandic music scene in 2008, when the band's three founding members discovered their mutual love for vocal harmonies despite coming from different genres. Daniel, Gunnar and Ragnar quickly went from playing acoustic cover versions to leaving their own sonic footprint by amalgamating influences taken from different styles into something quite unique, which might tentatively be dubbed "Icelandic independent".
With early lyrical references pointing towards the spectacular nature and scenery of this volcanic island and the strongly contrasting moods of its seasons, the band took the name ÁRSTÍÐIR, which means "seasons" in Icelandic.
At home, the band experienced a fast rise. Only four months after its inception, ÁRSTÍÐIR had risen from performing in a coffee shop in Reykjavik to scoring a number one hit on national radio with the track "Sunday Morning".
The Icelanders published their self-titled debut, 'Árstíðir' in summer 2009, and while their home country was reeling from the market crash, the band's stocks went up. During the air traffic disrupting eruption of the Eyjafjallajökull volcano, ÁRSTÍÐIR embarked on their first international tour. Over the next years, the band stayed continuously on the road and gathered a dedicated fan base in more than 30 countries.
Their second album, 'Svefns Og Vöku Skil' followed in 2011 and, only a year later, the Icelanders won the prestigious Eiserner Eversteiner European Folk Music Award in Germany. While on the road in Germany in 2013, a friend of ÁRSTÍÐIR recorded an impromptu performance of the old Icelandic hymn, "Heyr Himna Smiður" in a train station, which went viral on YouTube and has attracted more than 6 million views to date. Backed by the interest sparked by this global hit, ÁRSTÍÐIRcontinued their head-lining tours and furthermore supported Swedish band PAIN OF SALVATION and Dutch vocalist Anneke van Giersbergen.
ÁRSTÍÐIR launched a highly successful crowdfunding campaign in 2014 to finance the recording of their third full-length 'Hvel', which translates as "spheres". Following the release, the band embarked on a first US tour that reached from coast to coast. A full collaboration with Anneke van Giersbergen followed in 2016. The 'Verloren Verleden' album contains a collection of re-imagined traditional and classical songs.
Now the Icelanders return with their fourth album. 'Nivalis' offers everything that followers of ÁRSTÍÐIR love, but with this stunning masterpiece the band transcends all limitations created by genre to appeal to any friend of great music!
Line-up
Daniel Auðunsson: guitar, vocals
Gunnar Már Jakobsson: baritone guitar, vocals
Ragnar Ólafsson: keyboards, vocals
For more on ÁRSTÍÐIR, visit their official WEBSITE and FACEBOOK.
For more on SEASON OF MIST artists, visit our official WEBSITE, FACEBOOK, INSTAGRAM, and TWITTER pages.