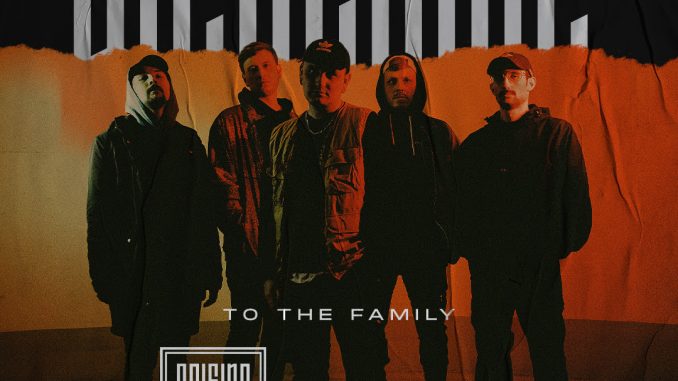 BAND SHARES "TRAUMA CULTURE" VIDEO — WATCH

HALF ME
— guitarists
Chris
and
Julius
, vocalist
Chris
, drummer
Max,
and bassist
Tobias
— are one of the newest additions to the
Arising Empire
roster.
Half Me have shared the video for their new single "Trauma Culture" in cooperation with Arising Empire today.
Watch the video here.
"I am thrilled to finally share 'Trauma Culture' and open the door to our new narrative. The song represents relationship mania, a form of mental illness that is often overlooked for the extent of collective and individual damage dealt. Radical world views are colliding in this era of hypercommunication. Everything that happens around me has to do with me. And there is something I have to do to face this plot.
Challenging the rules of society became a vessel of this dogma. With 'Trauma Culture,' I process personal experiences as well as sociopolitical observations and I can't wait to bring that hurt and sadness to the stage. While I condemn radicalization, I empathically care for the victims of isolation," says vocalist Chris Zühlke.
Hailing from Hamburg, Germany, the metalcore five-piece was founded in October 2018 after the demise of the member's local bands.

In two years time, Half Me have been able to make an impact in the music scene by self-producing music and videos to display their intensive and energetic demeanor. Debuting with four singles, it was their latest single "Exitwound" (featuring Jack Bergin of VOID OF VISION) that gave the group a breakthrough and landed the band in the spotlight of KNOTFEST's "Countdown to Oblivion."
Musically, the band blends modern metal and hardcore with a splash of '90s nu-metal. Pounding riffs and breakdowns are accompanied by brutal, yet sometimes elegant vocals that balance together to form the band's sound.
Half Me's debut album will land in 2022 — and will be worth the wait.
HALF ME ARE:
Christopher Zühlke | Vocals
Christopher Hesse | Guitar
Julius Jansen | Guitar
Tobias Max Sajons | Bass
Maximilian Eisersdorff | Drums