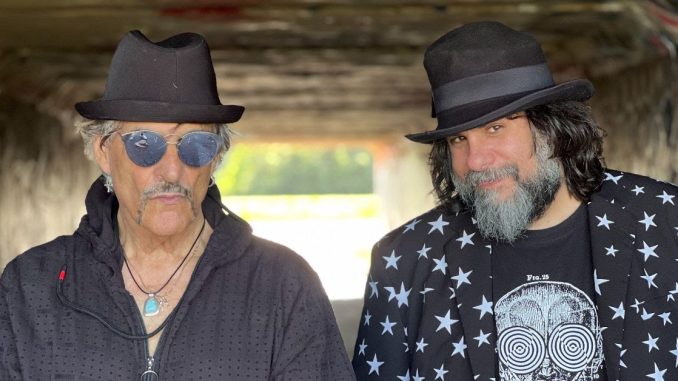 "Drum City," the new video from Legendary drummer-songwriter-producer Carmine Appice and acclaimed LA session musician Fernando Perdomo from their powerful new album, Running Up That Hill, has been released by Cleopatra Records, the band's label. Featuring infectious guitar riffs and a colorful animated visual backdrop, the video for "Drum City," wowed the audience at the group's New York City show where it was previewed at The Cutting Room.
VIEW THE VIDEO FOR DRUM CITY BY APPICE PERDOMO PROJECT HERE: https://www.youtube.com/watch?v=tlZ8Ppy19mg
The duo's sophomore album again focuses on the art of instrumental rock gems, performed mostly just by Fernando Perdomo and Carmine Appice. The two musicians worked on opposite coasts of the US via a remote online recording process to complete the album. The two musicians played nearly all the instruments on the entire album with the exception of a few tracks which also featured an all star cast of guest musicians, among them: bassist Billy Sheehan, keyboardist Derek Sherinian, guitarist Ron "Bumblefoot" Thal, bassist Tony Franklin and multi-instrumentalist Jimmy Haslip.
"Like our first album, Energy Overload, much of this album was conceived, written and recorded on opposite sides of the USA, while everyone was still dealing with the impact of the Covid 19 epidemic," says Carmine Appice, about the record. "Fernando and I would just bounce ideas back and forth amongst each other, and before we knew it, we had this album filled with some of the best material either of us have ever been involved with. Many critics and radio professionals have told us this record is very different and very special, and we feel the same. Now, we want the world to discover it."
Adds Fernando Perdomo: "I couldn't be more excited about the 'Drum City' music video. Collaborating with Carmine has been so much fun and this song is pure joy. The band did an East Coast and West Coast showcase, which were incredible. We cannot wait to play more!"
"Carmine Appice's drumming prowess is a symphony of rhythm, where beats become an intricate tapestry combined with the talent and precision of Fernando Perdomo," says Cleopatra Records President Brian Perera. "Together, they make this a very special & unique project."
Emerging in 1967 as a founding member, drummer and vocalist for the iconic psychedelic rockers, Vanilla Fudge, it was a matter of months before Appice was recognized as one of greatest drummers of all time. After Top 5 hits, and sold out worldwide tours, the Fudge broke up. In 1970, Appice (along with Fudge bassist Tim Bogert) returned with Cactus, which one critic called "America's answer to Led Zeppelin." From Cactus onward, the sky was the limit for Appice, forming Beck Bogert & Appice (with Jeff Beck); and long stints with Ozzy Osbourne and Rod Stewart (who had Appice co-write some of his biggest hits). Today, he balances life in the studio and on the road with both Vanilla Fudge and Cactus again, and now, The Appice Perdomo Project.
Perdomo, whose family emigrated to the US from Cuba after Fidel Castro took power, used American rock and pop radio to get him through the difficult years of assimilation. "Music was my sanctuary," says Perdomo. "My older brother turned me on to much of the music which I still hold dear to my heart today." Eventually he became a studio session player in demand, first in Miami and then in his new home of Los Angeles. His credits include playing with Eric Clapton, Fiona Apple, Nora Jones, and Beck. In 2019, he was hired as musical director and guitarist for the band featured in the film ECHO IN THE CANYON, which told the story and paid tribute to the Southern California music scene that began in the late 1960s. He has produced dozens of records for a myriad of labels, including a recent single featuring Todd Rundgren.
The new album's first video, "Running Up That Hill," is a bombastic re-make of the 1980s classic Kate Bush song that recently found its way back on the charts when it was featured on the TV show, Stranger Things. Because it was released as a rock instrumental, the Appice Perdomo take on that song has taken on a life of its own.
"Carmine Appice has always been a legendary force as a drummer," says Sirius XM and music TV personality Eddie Trunk. "This new project proves he still is. And it sounds like Fernando Perdomo is a rising force on guitar and a perfect partner for this rocking new instrumental project".
""This beautiful instrumental album should be taking home plenty of awards," adds WMMR-FM air personality, Jacky Bam Bam. "So many layers blend amazingly with these well-structured arrangements. Cheers to my friend Carmine Appice and his partner, Fernando Perdomo, for another job well done!"
The band and the album have been receiving rave reviews from critics and industry insiders alike, such as Vicious Rumours magazine which stated: "Guitarist extraordinaire Fernando Perdomo and everybody's favorite freelance drummer Carmine Appice really make something special out of this one. Not merely a vehicle for showcasing individual technical skills, Running Up That Hill brims with songwriting that is impressive and not entirely without humor."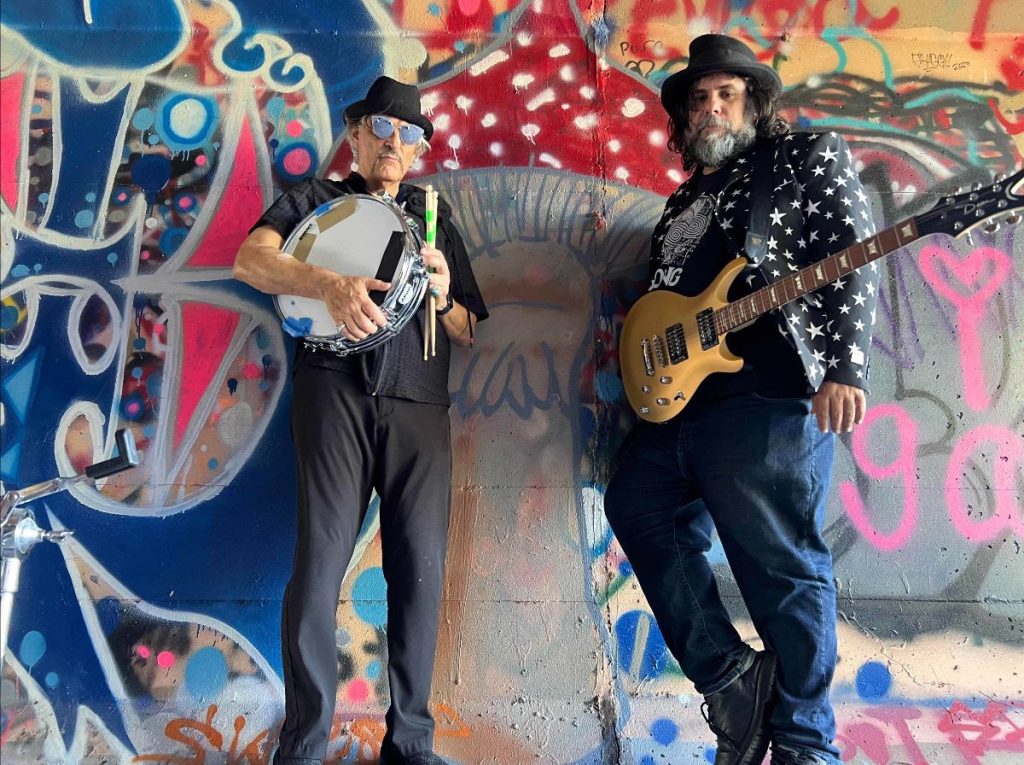 Purchase THE APPICE PERDOMO PROJECT- Running Up That Hill album here:
Stream/download the album here: