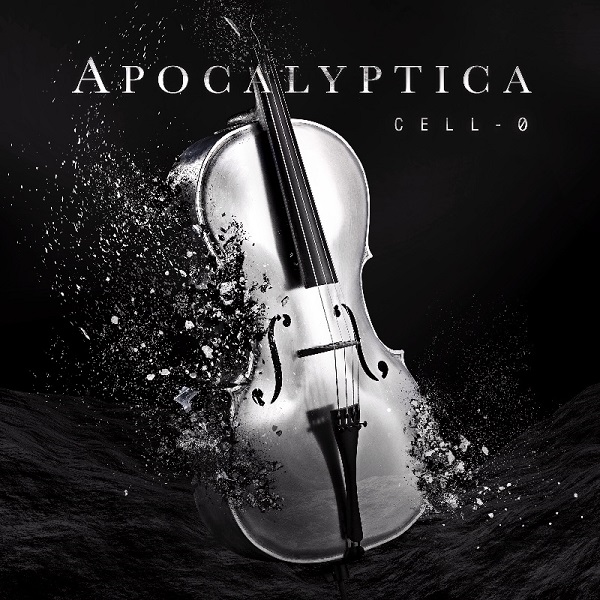 Apocalyptica has gone back to their instrumental roots with their upcoming 9th studio release Cell-O, out 1/10/19, and fans are in for quite a treat.
Done right, an instrumental album can let the audience/listener's imaginations run wild, and let's be real a lot of the world has forgotten how our imaginations even work. Apocalyptica has absolutely mastered the art of bringing out the buried feelings and long shut down imaginations of their fans through the power of their music. To give people the opportunity in this hectic world to just listen to amazing music and see what you feel is a rare thing these days and I really commend these guys for being so unique and brave enough to stick to what they love to do and give us that opportunity.
Cell-O to me is kind of like either reading a good war book or watching a really intense combat movie. There are highs, lows, turmoil, and victory. The album opener "Ashes of the Modern World" has the feel of a battle cry or almost a call to arms. "Rise" is probably my favorite song on the album that has such a relaxing vibe. It is as if every time I listen the calmness is spread throughout my entire soul. The band put out a video for this song and it is so beautiful and visually impactful, I highly recommend you going straight over to their YouTube and watching it right now. "En Route to Mayhem" has a much more frenzied, fight to survive feel to it, that throws us back into battle mode. After a few more ups and owns with "Call My Name," "Fire & Ice," "Scream for the Silent," and ", Catharsis," the album is closed with "Beyond the Stars." "Beyond the Stars" ends the entire experience with a very victorious feeling. Whether you feel that your team won, the opposing team won, or Mother Nature came out on top is up to you and I think will be a topic of discussion for quite a while amongst the Apocalyptica fan base.
Be sure to catch the band on tour when they are anywhere near you and pick up Cell-O out this Friday via Silver Lining Music.