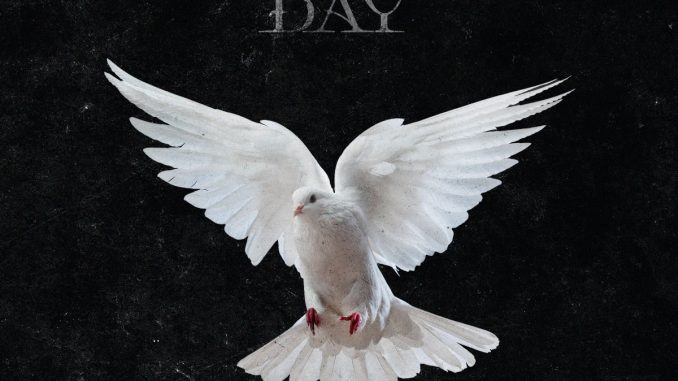 Metal heavyweights
ANY GIVEN DAY
, who hail from the heart of the German Ruhr area, have released their special take on
Scorpions
' peace anthem "
Wind of Change
."
Watch the video here.
This cover will be exclusively available on a limited 7″ colored vinyl at the Arising Empire Shop/band shop, and all earnings will go to "TMR Flüchtlingshilfe Ukraine Berlin e.V." to help those in need.
Guitarist/producer Andy Posdziech says, "It was like a flash of inspiration that shot through my head a few weeks ago when I read a report about Scorpions singer Klaus Meine saying, 'It's time for a new 'Wind of Change." I knew for sure — he is absolutely right and I started working on the first demo version in my studio the same day."

Any Given Day continue, "When Andy showed us the first idea, we were absolutely thrilled and we all agreed: We have to finish this! We recorded more demo versions and eventually got official permission from Klaus Meine to produce and release our own version of 'Wind of Change.' Music is a universal language that connects us all, that everyone understands, and that brings us closer together. Especially in hard times like these, we all have to stick together and take care of each other. This cover is our personal contribution to spreading hope and uniting listeners all over the world, also beyond Ukraine."

The band finishes, "For these reasons, we took the lyrics to the verses as the Scorpions did live on their U.S. tour in April. With this, we position ourselves very clearly against the war. This unnecessary war is absolutely incomprehensible to us, it leaves us stunned, and we can all only hope and pray that it will end as soon as possible. We would also like to thank all the volunteers who give their best every day and expose themselves to great dangers to help the victims of the war. 'Wind of Change' has always been a distinctive anthem of peace. A hymn that accompanies each and every one of us throughout life. It is an unspeakable honor for us to be able to implement this piece of music history in our own style."
ABOUT ANY GIVEN DAY:
Founded in 2012, Germany's Any Given Day ignited interest in 2014 with their debut, My Longest Way Home. They boldly proved they were more than just an Internet phenomenon with 2016's Everlasting. With Overpower, the band served up a blend of unruly brutality, compelling melodies, and unbelievable catchiness. Dive into any of the tracks on the album and you'll get pummeling, in-your-face, and modern metal power. The band has shared stages of all sizes with the likes of Caliban, Bury Tomorrow, Trivium, and Suicide Silence.
ANY GIVEN DAY ARE:
Dennis Diehl | Vocals
Andy Posdziech | Guitar
Dennis Ter Schmitten | Guitar
Michael Golinski | Bass
Leon Stiller | Drums