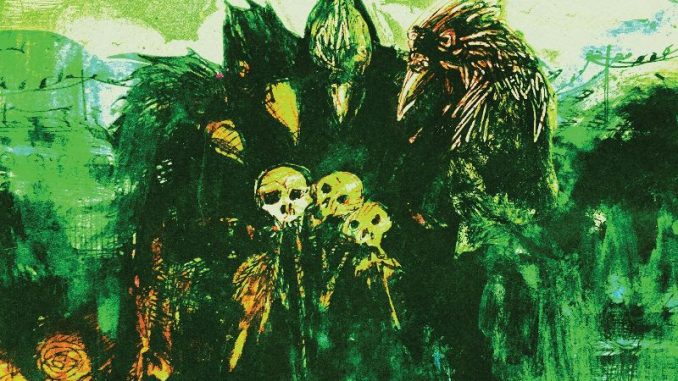 Wyoming modern rockers ANTISAINT have released two singles from their upcoming
VATICINATE
album, "
Incomplete
" and "
Feed the Crows
."
Says frontman, Matt Whiteman, ""
Incomplete
" is about being looked down upon and judged by others for pursuing a purpose in life that they do not understand themselves. It is a common occurrence to have when pursuing a creative lifestyle. People constantly criticize and belittle artists' creations without even thinking about what it takes to have the courage to make something original and put it out into the world. The end of the song is a rally to other people in our position to not give into the doubt and pressure, take the half that they can't see and make it whole.
""
Feed the Crows
" was written during a low point of making the album. The song is pure frustration and the message behind it is to say fuck it, and compromise morals to match those who have none. It's less meaningful compared to the other songs on the album. Having said that it serves a major purpose in the TO DIGEST part of the album in which it represents the pure chaos and emotion of not being able to achieve what you wanted."
You can stream "
Incomplete
" on
Spotify
and purchase on
iTunes
.
"
Feed the Crows
" can be streamed
here on Spotify
and purchased
here on iTunes
.
The idea behind the release of
VATICINATE
was to release it as three separate Eps and tour each one, giving fans a different show related to each release. With COVID that was unable to happen, of course, so along with a full sixteen song version of the album, they have also created the 3 Disc Deluxe Edition. Whiteman explains, "This was to separate the record into the 3 chapters and showcase all the artwork we had created for the individual Eps. We amped it up even more by creating holographic discs and special UV packaging."
VATICINATE
was produced by Jeff Kanan at The Keep Studios in Denver, CO.
VATICINATE is out on 20 August.