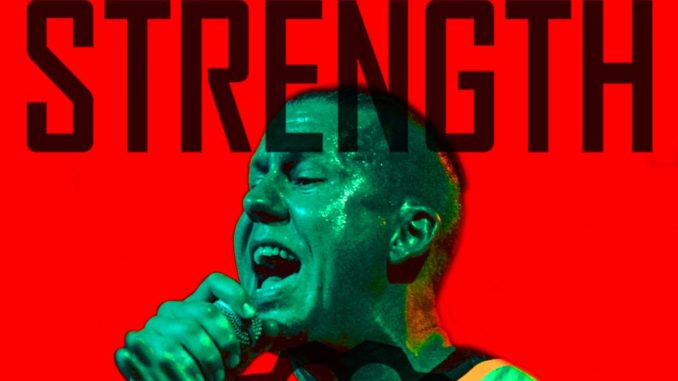 Former NFL play turned film director JD Allen shares "The whole brotherhood and family on the football team is definitely what I wanted to bring to the table when it came to film. Bringing people together from all walks of life with one common goal and that goal is to tell the right story. I love old-school horror movies. Horror classics like The Exorcist and The Shining took you places and made you feel the story, not just see the story. So I wanted to come up with something that the audience would feel and relate to, and that's Algea. I wanted the audience to be in the story and feel what the characters are feeling while experiencing the film. I met Andrew through Brian Gerber, one of our producers of Algea. He came to me with the idea of having his good friend write an original piece for Algea and use it in the film. So we all sat down and game planned the next move, then the God Of Pain music video was born."  
About the upcoming album, ANDREW W. BOSS shares, "Strength is a very aggressive version of our band and the album name is a reference to what I believe is my most valuable asset: my strength to overcome, to keep going, and to never give up."
"Take On The World" featuring Benji Webbe from Skindred, the first single from the upcoming Strength album, was released in April, followed by a headlining tour, a run supporting Twizted and an additional jaunt supporting Ill Niño. Written together with Benji Webbe (Skindred) and produced and engineered by Pablo Viveros, (Chelsea Grin), and Jim Fogarty, (Killswitch Engage, All That Remain), "Take On The World" is sure to be an energetic anthem for many this year.