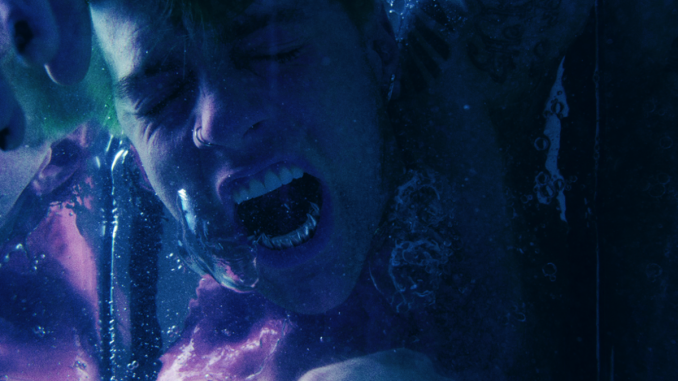 FEARLESS RECORDS recording artist AMERICAN TEETH has just dropped a double single, which features "Fix You" and "E-Girl." It's available here.
Listen here.
"'Fix You' and 'E-Girl' detail different points in time in a relationship that was very beautiful but also extremely tough at times," American Teeth says. "Both are concentrated moments, and encapsulate very specific feelings for me. 'Fix You' came out of an instrumental track that Colin Brittain and Alex Gaskarth had created. I really connected with the feeling of it during that time and sat and wrote my demo in one night. Alex's guitar part was a voice memo he had sent Colin while on tour and it had a feeling to it that couldn't be replaced."
American Teeth recently shared the video for "One of Those Days." The track is the follow up to the catchy AF first single "Barred Out [Feat. TWIN XL]" and the collaborative track "Still Not Dead," featuring performances from American Teeth, DREAMERS, and Wes Period.
American Teeth is the sonic alter ego of Elijah Noll, who collaborates alongside producer Colin Brittain (All Time Low, A Day To Remember, ONE OK ROCK, Papa Roach) on the songs. Hailing from Portland, Maine but currently based in Los Angeles, he has released a handful of singles across DSPs, which have tallied over a million streams thus far in an impressive feat for such a nascent artist. He was recently named one of Alternative Press' 100 Artists You Need to Know.
American Teeth is literally a cyborg — he has a mechanical heart valve, which was installed when he was a teenager to replace a faulty valve with which he was born. His music is much the same — fusing organic sounds and shimmering synths.