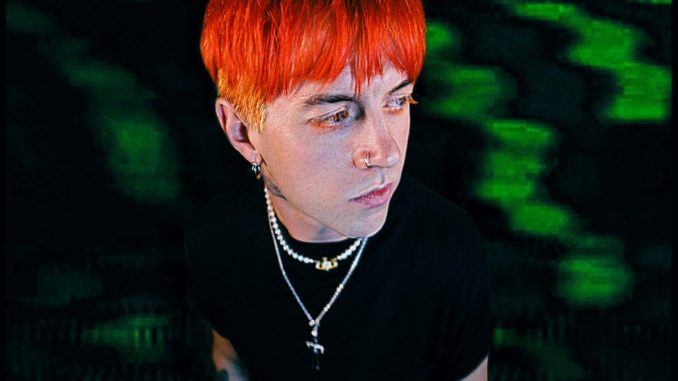 FEARLESS RECORDS recording artist AMERICAN TEETH remains prolific and has dropped the video for the new single "Tongue."
Watch + listen here.
"'Tongue' was the first song that Colin Brittain and I worked on with producer/writer Dwilly. He is an incredible musician and was the one who played the sick piano transition in the bridge. I wanted the song to feel kind of folky and raw, but still have the high energy that we do so often with American Teeth, and what we got was a super nostalgic, acoustic emo song with real strings and horns. The lyrics are horny and playful at the same time, which is something fans of the project are probably getting used to."
In other exciting news, American Teeth will make his first festival appearance at Aftershock in Sacramento, California in October.
American Teeth recently dropped the video for "SICK," which features Phem and DE'WAYNE and it's a bop with a deeper meaning! Watch the video, which is a wild ride including skateboarding, silly string, action figures, and more, here. You can also check out the double single, which features "Fix You" and "E-Girl." It's available here. The cinematic video for "Fix You" depicted a modern love story and unfolded like a mini movie. Watch it here.
Want more American Teeth? Check out the video for "One of Those Days."
Want even more? Hell yes you do.
You can also indulge in the super catchy "Barred Out [Feat. TWIN XL]" or the collaborative track "Still Not Dead," featuring performances from American Teeth, DREAMERS, and Wes Period.
American Teeth is the sonic alter ego of Elijah Noll, who collaborates alongside producer Colin Brittain (All Time Low, A Day To Remember, ONE OK ROCK, Papa Roach, Sueco) on the songs. Hailing from Portland, Maine but currently based in Los Angeles, he has released a handful of singles across DSPs, which have tallied over a million streams thus far in an impressive feat for such a nascent artist. He was recently named one of Alternative Press' 100 Artists You Need to Know.
American Teeth is literally a cyborg — he has a mechanical heart valve, which was installed when he was a teenager to replace a faulty valve with which he was born. His music is much the same — fusing organic sounds and shimmering synths.