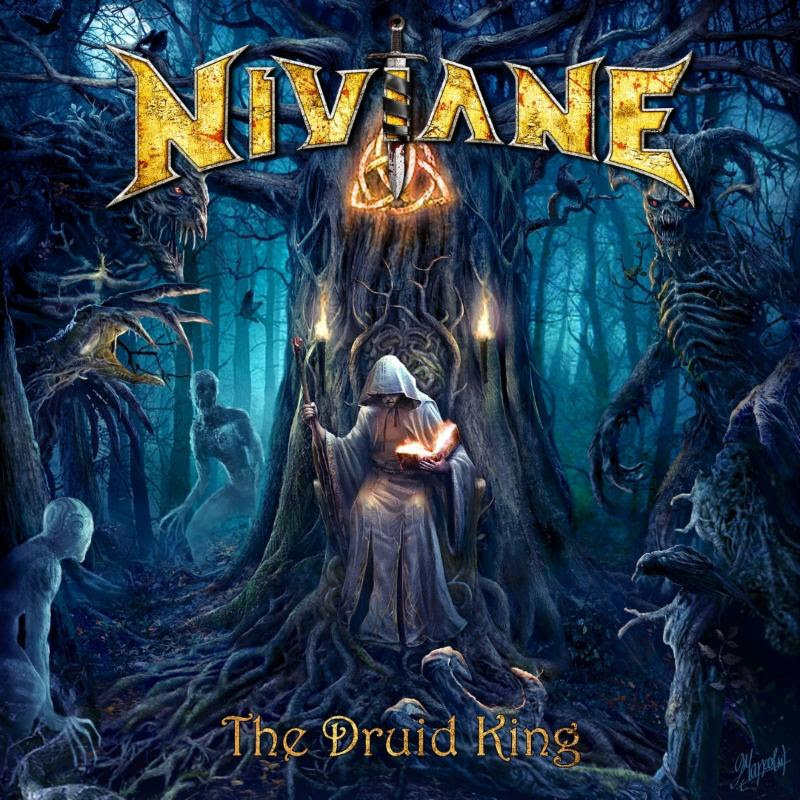 Pitch Black Records recording artists
NIVIANE
recently released their new music video for the epic song, "The Berserker", cut from from their latest release,
The Druid King
. The video, directed by Ryan Adams of award-winning production company RAAD House Films, was shot on location in the Sierra Foothills of California. Watch the video here:
https://youtu.be/KbwHhFinD4E
Vocalist Norman Skinner comments on the production of NIVIANE's video: "We wanted to do something above and beyond your standard band rocking out video shoot. Our vision was to do a music video with more of a cinematic vibe. Ryan Adams understood exactly what we were going for. We had to come to terms very quickly that to do a full casted movie production would be costly but luckily, we have some of the greatest fans in the world. All actors in the video are fans that answered our open casting call, and did I mention they are all volunteers? We spent our band funds to have costumes made and to purchase all props but aside from the outfits, weaponry and effects the actors really brought this video to life. All day long on a mountain top they braved extremely cold temperatures, rain, lightning and hail without complaining once. We are very proud of how this video came out and do hope that our fans enjoy it as much as we do."
NIVIANE is an American power metal band formed in 2014 hailing from Sacramento, California consisting of guitarists Mark Miner and Gary Tarplee, along with bassist Rick Stallkamp, drummer Noe Luna & vocalist Norman Skinner. The five members created the band's sound by melding together their collective influences of classic heavy metal fused with modern European metal stylings.
What is up next for NIVIANE? Skinner adds: "We spent much of 2018 touring, so this year we concentrated on writing and recording for our next album, titled The Ruthless Divine. Zack Ohren (Machine Head, All Shall Perish) is currently mixing this beast of an album and it should be released hopefully by the end of the year."
Niviane recently completed US tours in support of their release The Druid King alongsideSirenia and Threat Signal, as well as another North American tour with Vicious Rumors.
Stay tuned for more coming soon from NIVIANE!
NIVIANE is:
Gary Tarplee – Guitar
Mark D. Miner – Guitar
Noe Luna – Drums
Norman Skinner – Vocals
Rick Stallkamp – Bass
NIVIANE online: