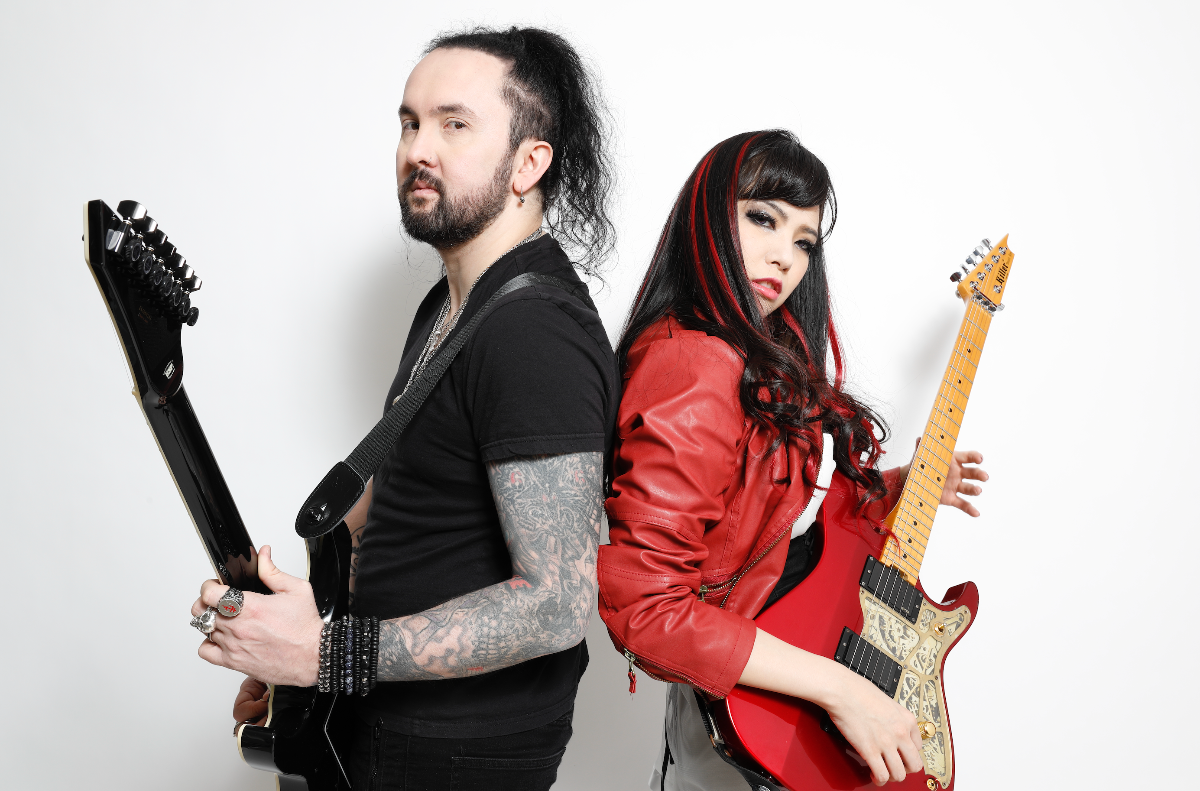 FEATURES ELIZE RYD OF AMARANTHE
SELF-TITLED DEBUT ALBUM OUT NOVEMBER 27 VIA EARMUSIC

Amahiru arose from the friendship between Frédéric Leclercq and SAKI. Having gotten to know each other in 2015 when Mary's Blood opened for Dragonforce in Hong Kong, they immediately hit it off — both personally and musically. After exchanging many ideas over the years, Frédéric finally traveled to Japan in March 2019 to finalize what soon became their debut album.
Amahiru's self-titled debut will be released on November 27 on earMUSIC.
The band has shared the third single "Lucky Star." The hard-hitting new track is a collaboration with Elize Ryd of Swedishband Amaranthe. Listen here.

Besides Frédéric and SAKI (also of NEMOPHILA, all-female Japanese metal bands) on guitars and bass, further prominent musicians from the metal scene gathered to turn this project into a musical powerhouse. Coen Janssen of Epica was the first to join. Then came Mike Heller, extraordinary drummer of Fear Factory and Raven. And last, but not least, Archie Wilson joining on vocals, adding an essential part to Amahiru's music with his powerful voice, his great sense of rhythm, and his versatility. Additionally, the Shakuhachi (traditional Japanese woodwind instrument), which was recorded by the Japanese virtuoso Kifu Mitsuhashi, gives the world of Amahiru a great, exotic touch.
AMAHIRU TRACK LISTING:
"Innocent"
"WTTP"
"Hours"
"Way Out"
"Ninja No Tamashii"
"Vanguard"
"Bringing Me Down"
"Lucky Star" (Feat. Elize Ryd)
"Waves"
"Samurai"
"Bringing Me Down (Feat. Sean Reinert) [Alternative Version]
"Zombi" (Bonus Track)

AMAHIRU ARE:
Frédéric Leclercq — Rhythm and Lead Guitar + Bass Guitar
SAKI — Lead Guitar
Archie Wilson — Vocals
Coen Janssen — Keys
Mike Heller — Drums