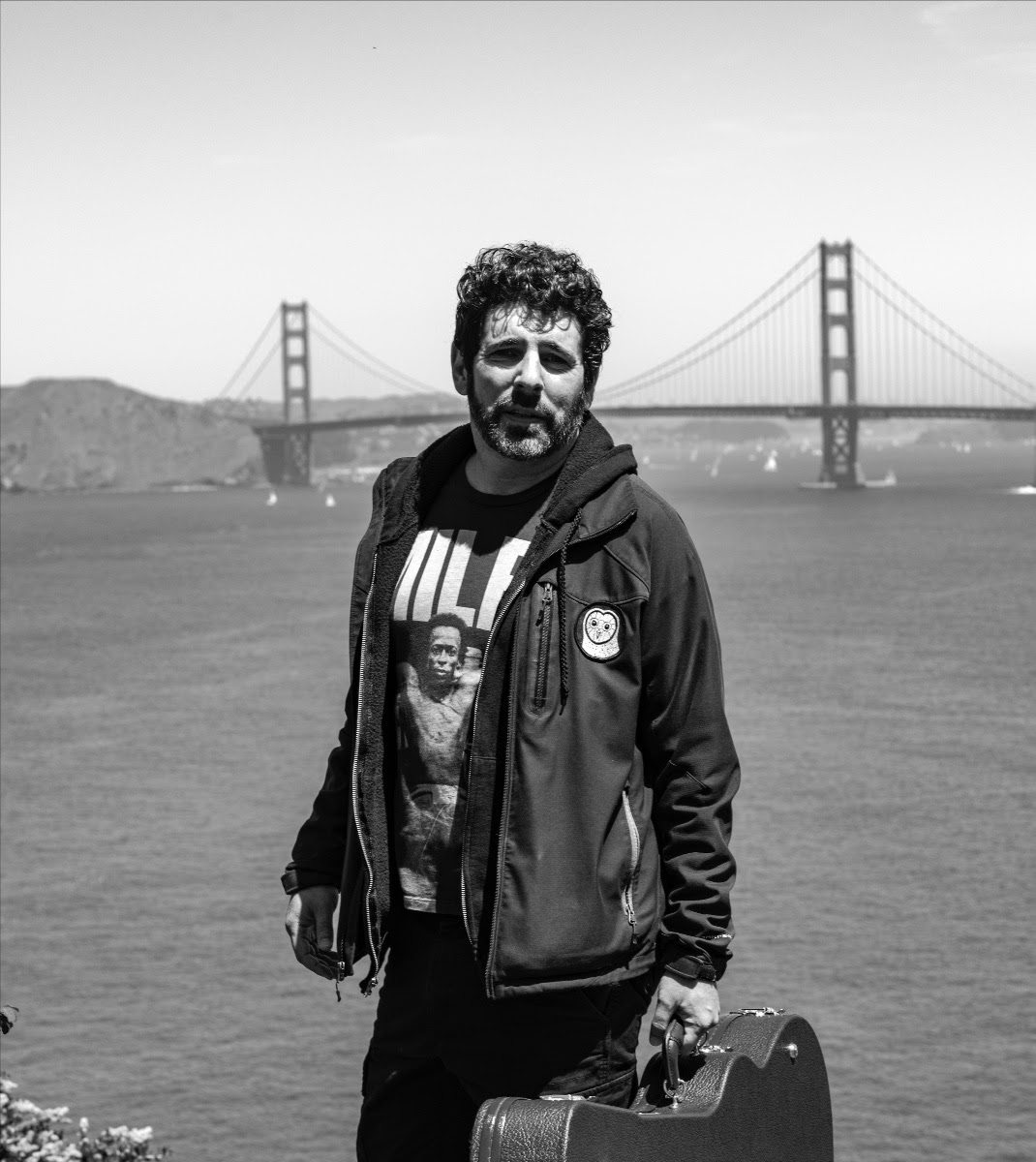 Reaching a new apex in his near three-decade career as a celebrated singer, songwriter, producer, post-hardcore pioneer, and voice of
Far
,
New End Original
, and
onelinedrawing
,
Jonah Matranga
has welcomed fans worldwide to participate in the curation of his forthcoming
Halfway To A Hundred
release.
For his latest innovative Kickstarter project, longtime listeners and new converts will help the trailblazing musician choose 25 songs from his storied catalog to be re-recorded. As if that's not enough, Jonah will also release 25 new songs. The project runs until his 50th birthday on August 11.
In true D.I.Y. fashion, the project activates a diehard fan community worldwide, and also serves as the launching pad for a new website boasting a library of rare, live, and unreleased content complete with lyrics, chords, and tabs.

Be on the lookout for dates across the United States, Europe, and Australia as well as more surprises that have been 50 years in the making…

All confirmed tour dates are here and below.
JONAH MATRANGA ON TOUR:
8/10 — San Francisco, CA — Bottom of the Hill
8/11 — Sacramento, CA — Harlow's
8/16 — Idyllwild, CA — Idyllwild Strong
8/28 — Philadelphia, PA — Voltage Lounge
8/29 — Ellington, CT — Joshua's House
8/30 — New York, NY — Mercury Lounge
8/31 — Cambridge, MA — Middle East
9/1 — Pittsford, NY — Jai's House
9/4 — Chicago, IL — Subterranean
9/6 — Columbus, OH — Big Room
9/7 — Mechanicsburg, PA — Sean & Laura's House
9/8 — Norfolk, VA — Charlie's
9/9 — Baltimore, MD — Ottobar
9/25 — Paris (FR) — DAME
9/26 — Metz (FR) — La Chaouée
9/28 — Munster (DE) — House Show
9/29 — Oisterwijk (NL) — House Show
9/30 — Brussels (BE) — Le Bunker
10/1 — Hamburg (DE) — Hafenklang
10/2 — Munich (DE) — Backstage
10/3 — Strasbourg (FR) — Le Local
10/4 — Sarreguemines (FR) — Terminus
10/5 — Dordrecht (NL) — House Show
10/6 — Rouen (FR) — House Show
10/24 — Cheltenham (UK) — Frog & Fiddle
10/26 — Bristol (UK) — Exchange Bar
10/27 — Birmingham (UK) — The Victoria
10/28 — Edinburgh (UK) — Bannerman's
10/29 — Newcastle (UK) — Surf Cafe
10/31 — Nottingham (UK) — Running Horse
11/1 — Liverpool (UK) — Evil Eye
11/3 — Bridgwater (UK) — Cobblestone's
11/4 — London (UK) — 229 The Venue
11/27 — Sydney (AU) — Lazybones Lounge
11/28 — Brisbane (AU) — Brightside Bar
11/29 — Newcastle (AU) — Leagues Club
11/30 — Melbourne (AU) — Workers Club

ABOUT JONAH MATRANGA:
25 years, dozens of albums, hundreds of songs, and thousands of shows quietly comprise the growing legacy of Jonah Matranga.

Those who know—really know. His timeless voice, sharp songwriting, and unmatched diversitycemented a place for this post-rock poet in the hearts of millions worldwide. Beyond Far's now-classic 1998 breakout Water & Solutions, he stands out as the rare talent who can lend his voice to either standout collaborations with Fort Minor on the platinum Rising Tied for the platinum-certified single "Where'd You Go"(w/ Skylar Grey) or Lupe Fiasco on the GRAMMY Award-nominated Lupe Fiasco's Food & Liquor.

Not to mention, he fit in comfortably alongside the likes of Tool, Deftones, Dashboard Confessional, and Frank Turner on stage. Notably, Turner and Dashboard both opened for Matranga, while Tool opened for Far. Jimmy Eat World, Thursday, and more all paid tribute over the years with either collaborations or glowing public endorsement. He has also been involved in a project called Camorra with J and Zach of Jawbox.

Meanwhile, he broke ground with crowd-funded patronage as early as 2000 prior to Amanda Palmer and offered a sliding-scale "pay what you want" platform a decade before Radiohead. Far's 2009 cover of Ginuwine's "Pony" claimed a spot on the Billboard charts. His music can be heard everywhere from This American Life and Teen Mom to CSI. In 2019, with Halfway To A Hundred, he turns the page on his next and most likely boldest chapter yet. It's your chance to know now…
JONAH MATRANGA ONLINE:
http://jonahmatranga.com
http://facebook.com/jonahmusic
http://twitter.com/jonahmatranga
http://youtube.com/jonahmatrangadotcom