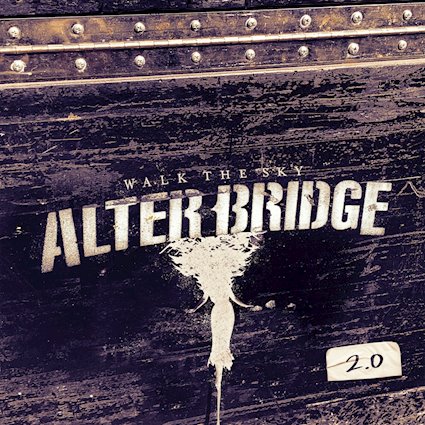 The effects of the COVID-19 pandemic have been extremely difficult for everyone- especially for touring bands. If there is a silver lining on the dark cloud of 2020 it is the fact that many musicians have taken their time in lockdown to write some new material. Alter Bridge is no exception. The Orlando quartet is releasing a new EP titled "Walk the Sky 2.0" on November 6th. The EP features one brand new song as well as six live recordings from their tour earlier this year.
The new track, "Last Rites," was written and recorded entirely during the Coronavirus pandemic. The song starts with a quick drum into followed by the heavy riffs that carry that familiar Tremonti sound. It's a solid song and I hope it becomes a staple in their live shows. The song carries a very sing-song pre-chorus followed by the chilling wails of Kennedy's tenor voice. It's heavy. It's melodic. It will not disappoint.
For the fans who have been enjoying 2019's "Walk the Sky" for the past year, you can now enjoy the live versions of "Wouldn't You Rather," "Pay No Mind," "Native Son," "Godspeed," "In The Deep," and "Dying Light."  Live recordings can sound off-key and distorted, but this veteran band performs its songs flawlessly.  As each song starts and ends, you can hear the crowd's delight.  
Alter Bridge is one of the hardest working bands in the genre. This EP is a must-have for every fan. In a season when the effects of the pandemic have us feel as if we are dying inside, "Last Rites" is the blessing we need to feel the transition to freedom.