The beauty of music is that it can unite us in a way few other things can, and the sold-out show that happened at the Mystic Lake Showroom in Prior Lake, Minnesota last Friday night testified to that. Thousands of fans, parking in the freezing temps outside, hustled into the Mystic Lake Casino to watch the Hard Rock titans– Alter Bridge, as well as Mammoth WVH, and Red.
Red has been making music for a little over two decades now. They have found global success as well as winning six Dove Awards and two Grammy Nominations. I am embarrassed to say that although I have been listening to this band since 2007, this was the first time I have had a chance to see them play live. The band exceeded my already high expectations of their performance. They started out their set with "Infidel" and the crowd responded with wild excitement. They then went on to play "Death of Me" and "Faceless."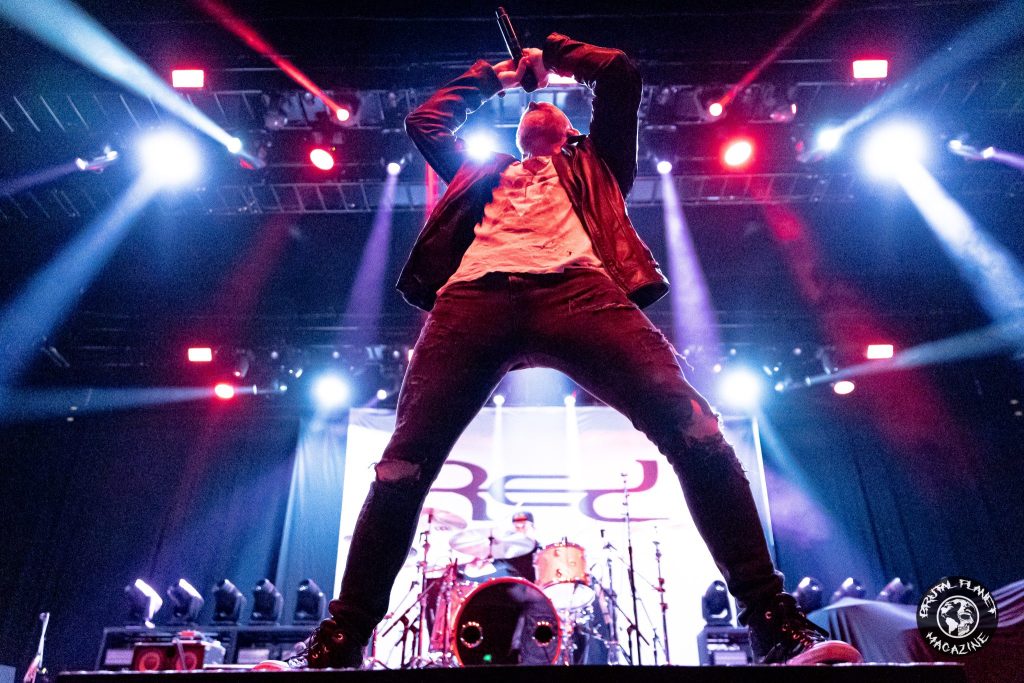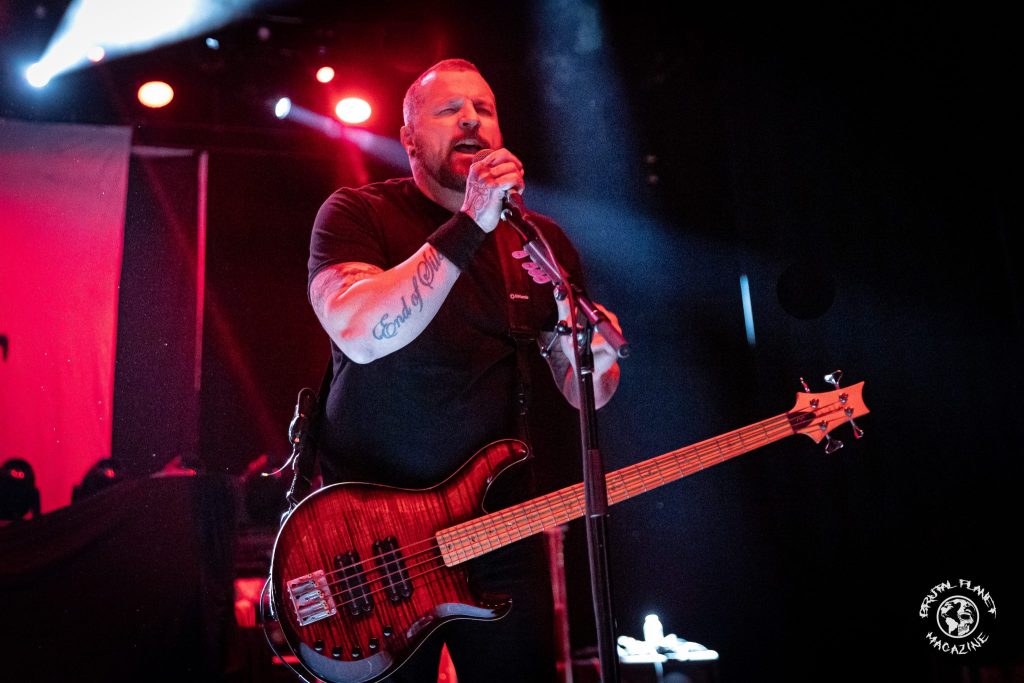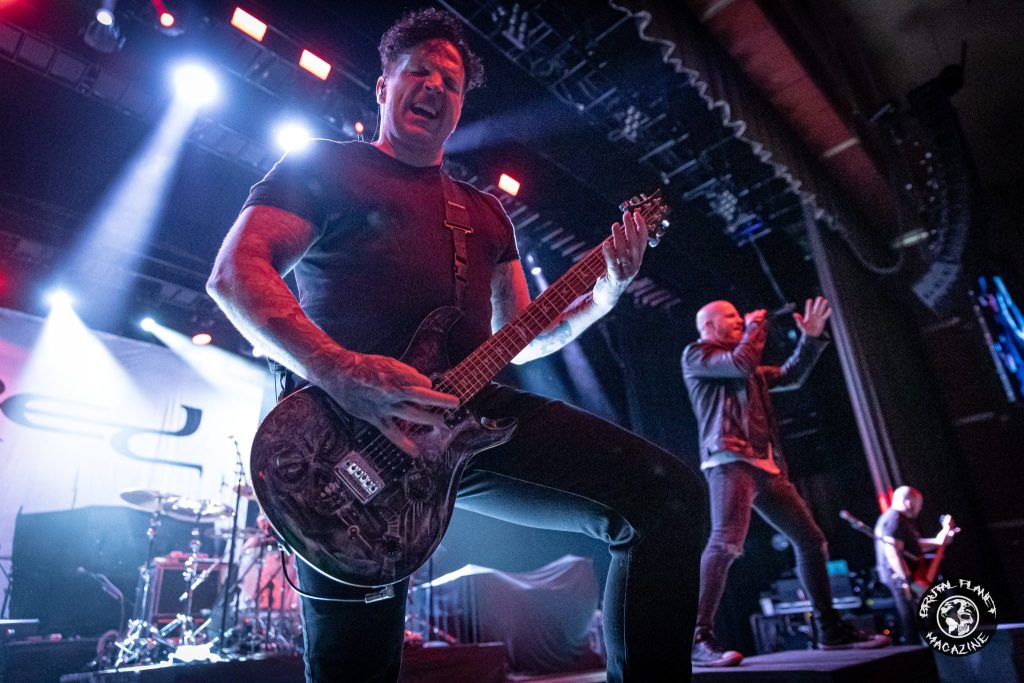 Next up was one of the band's earliest singles, "Already Over." This song started out soft and most of the crowd engaged in singing along. As the song played on, the intensity built more and more and the band transitioned into one of their heaviest tracks of all, "Feed the Machine." Watching Red's touring drummer, Brian Medeiros was a real treat. He is quite an animated player. To close their set, the band played their first single and arguably biggest hit, "Breathe Into Me."  As I mentioned earlier, I was very impressed with the band's performance. My only disappointment was that their setlist was limited to six songs. I, along with everyone else, wanted more.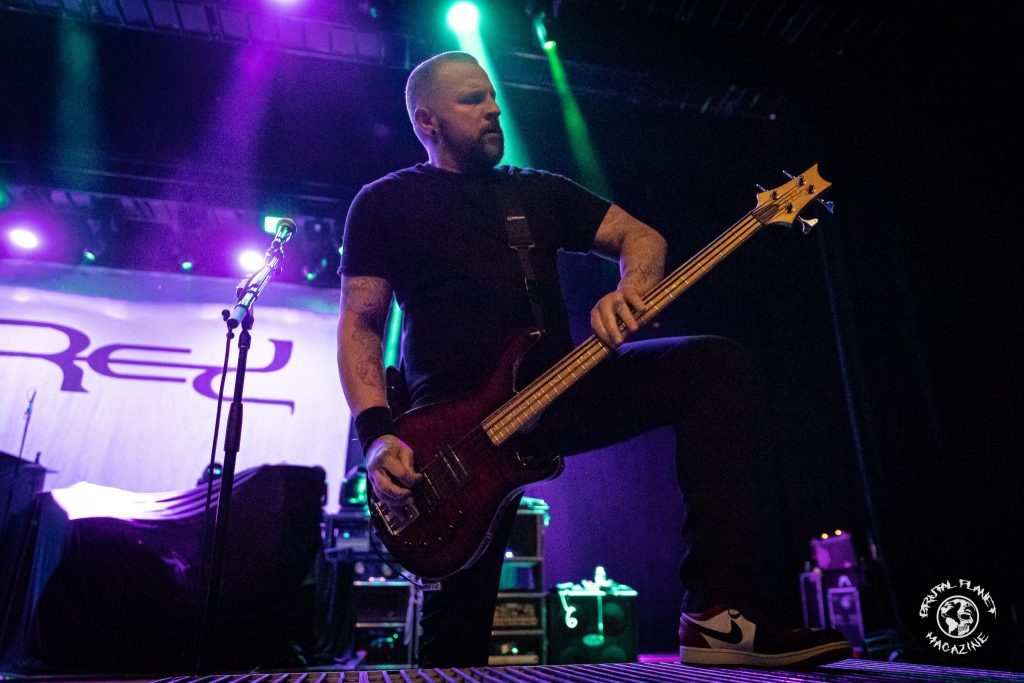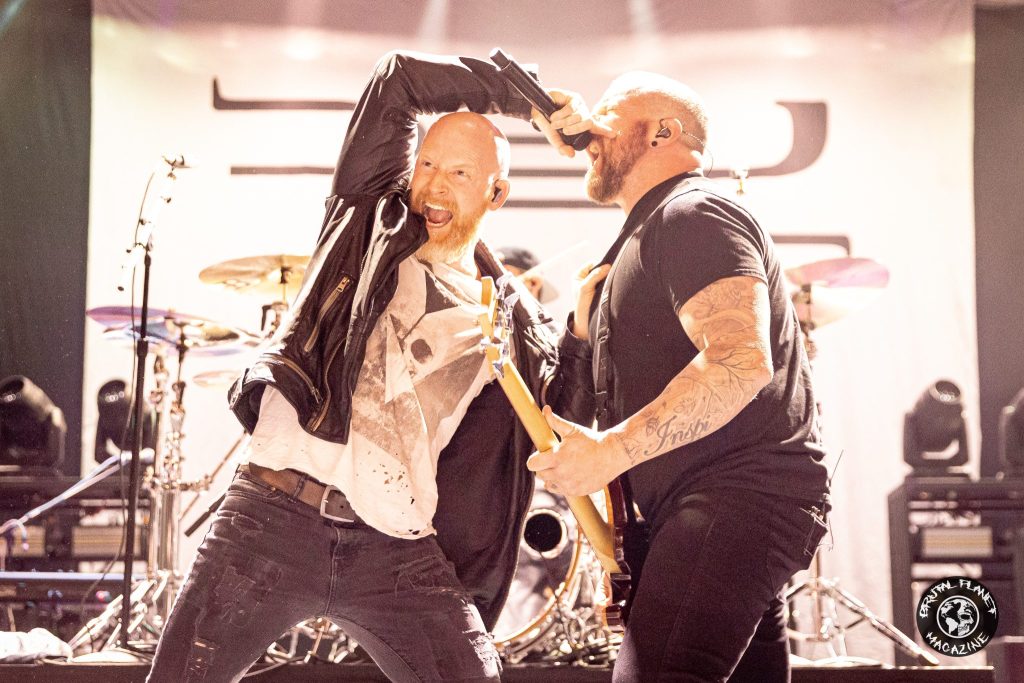 Next on the stage was Mammoth WVH. Since the release of their debut album two years ago, the band has been getting a lot of attention. The mastermind behind this band is none other than Eddie Van Halen's son, Wolfgang. While he could've made a name for himself by using his last name alone, he chose to work hard for his own recognition. This extremely talented musician recorded every instrument and vocal piece on his album. Although he can do that in the studio, he cannot pull it off live so he recruited Jon Jourdan, Frank Sidoris (The Cab, Slash), Ronnie Ficarro (Falling In Reverse), and Garrett Whitlock (Tremonti) to support him on tour.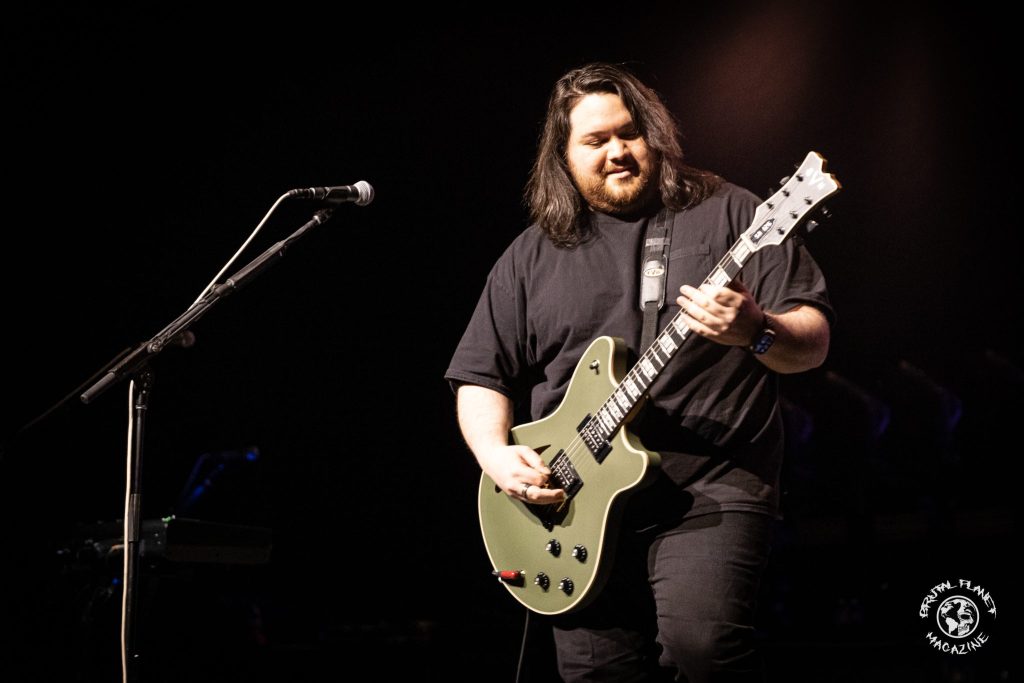 Wolfie started his set with his song of the band's moniker, "Mammoth." As the crowd became more and more excited to see the unbelievable talent before them, the band continued with "Mr. Ed," "Epiphany," and "Stone." The most emotional moment of the evening was when Wolf played "Distance," a song dedicated to his father who, as many of you know, just passed away a couple of years ago after a long battle with lung cancer. After the groovy, "You're To Blame," the band closed their set with one of my favorites, "Don't Back Down." Mammoth put on a memorable show and I'm sure Wolfie's dad would be proud.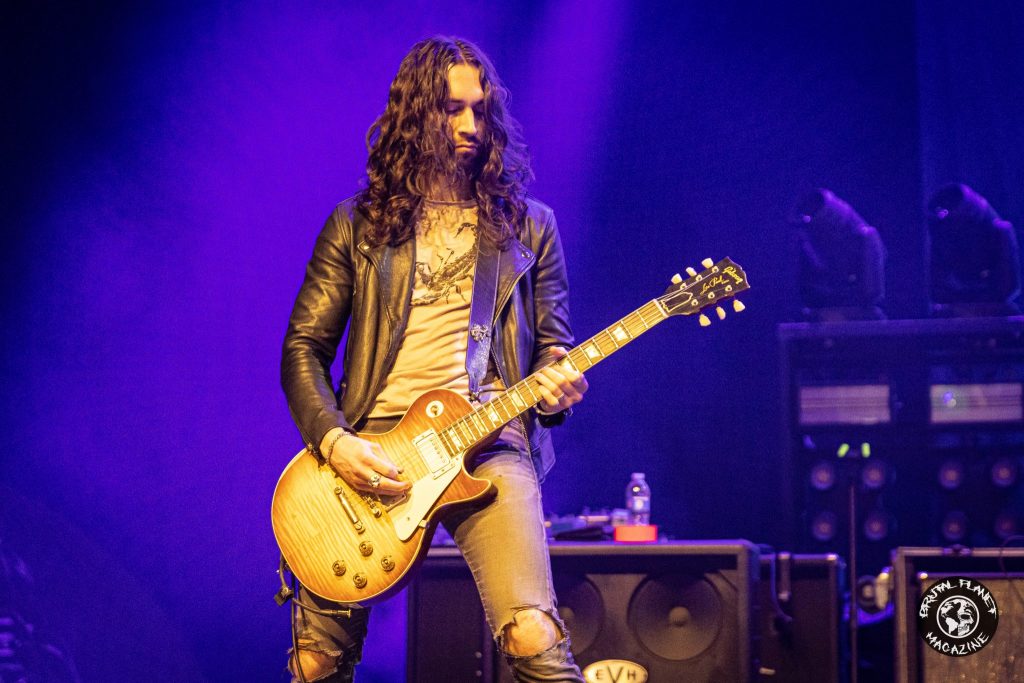 The headliner was the mighty Alter Bridge. The energy in the showroom was incredible as they opened up their set. The band took their positions on stage and burst into their aggressive hit, "Silver Tongue." This is the first time a Minnesota crowd heard any songs played live from the band's latest album, "Pawns & Kings" so it was a real treat to hear them open with this heavy-hitting song. The crowd continued to get riled up as they transitioned into an equally heavy song, "Addicted to Pain." On their third song, "The Ghost of Days Gone By" things slowed down a little, and many in the crowd raised their hands and sang along.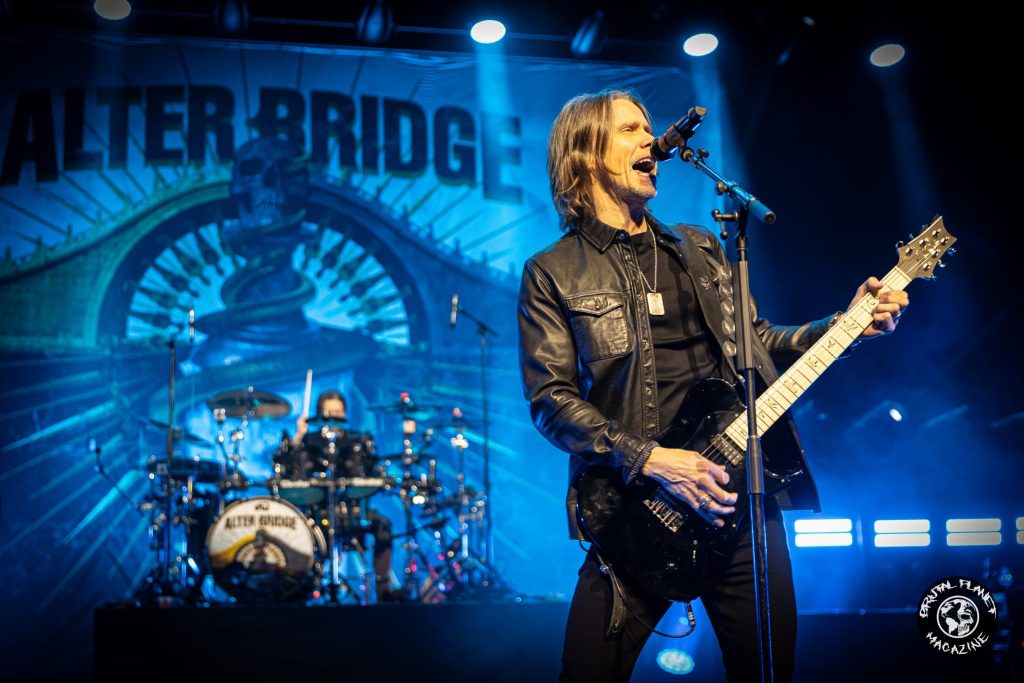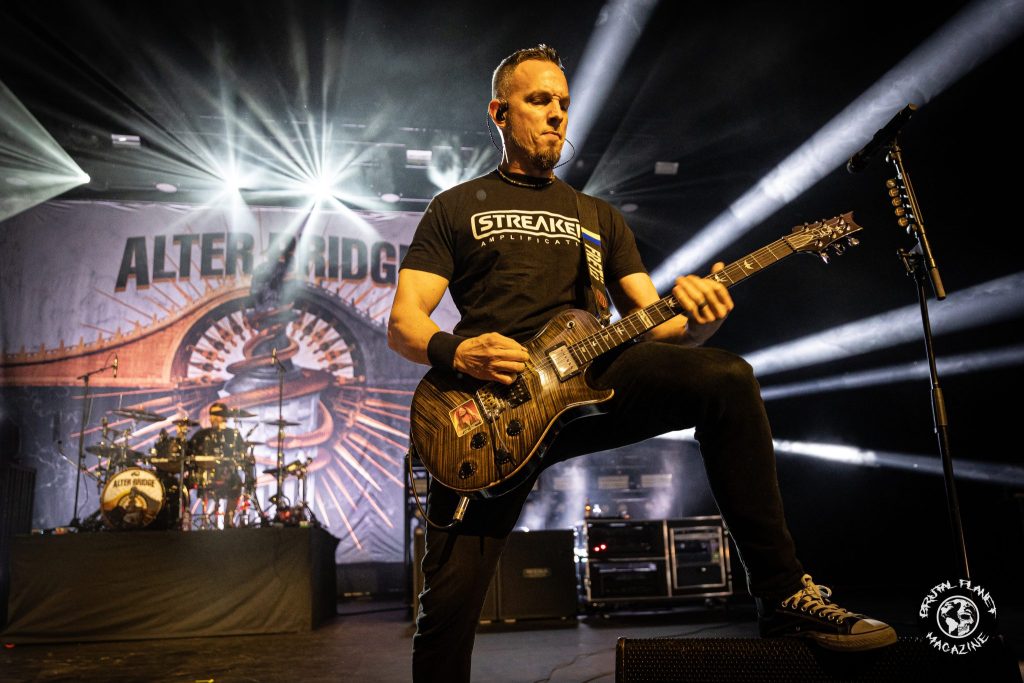 Their latest record has gotten a lot of positive reviews since its release last October and it was great to hear the band perform two other singles from it including, This Is War" and "Pawns and Kings." Alter Bridge is great at creating a long and diverse setlist. They played the bangers like "Wouldn't You Rather," "Cry of Achilles," and "Isolation," but mid-way through the set, there were surprises. Mark Tremonti took the lead on vocal duties for "Burn It Down," and both "Watch Over You" and "In Loving Memory" were performed acoustically.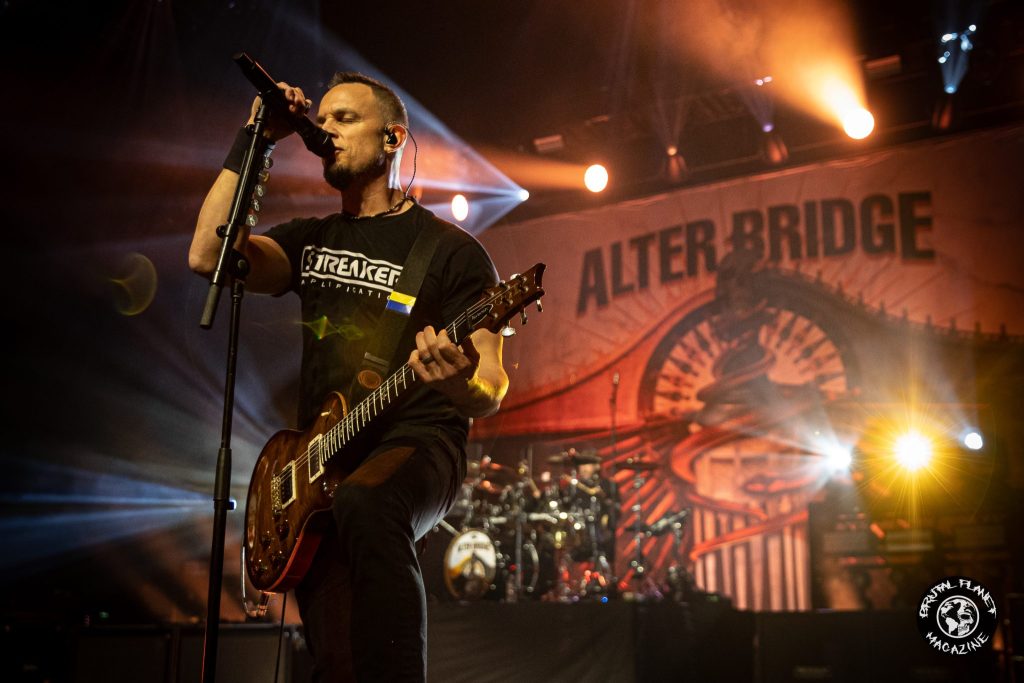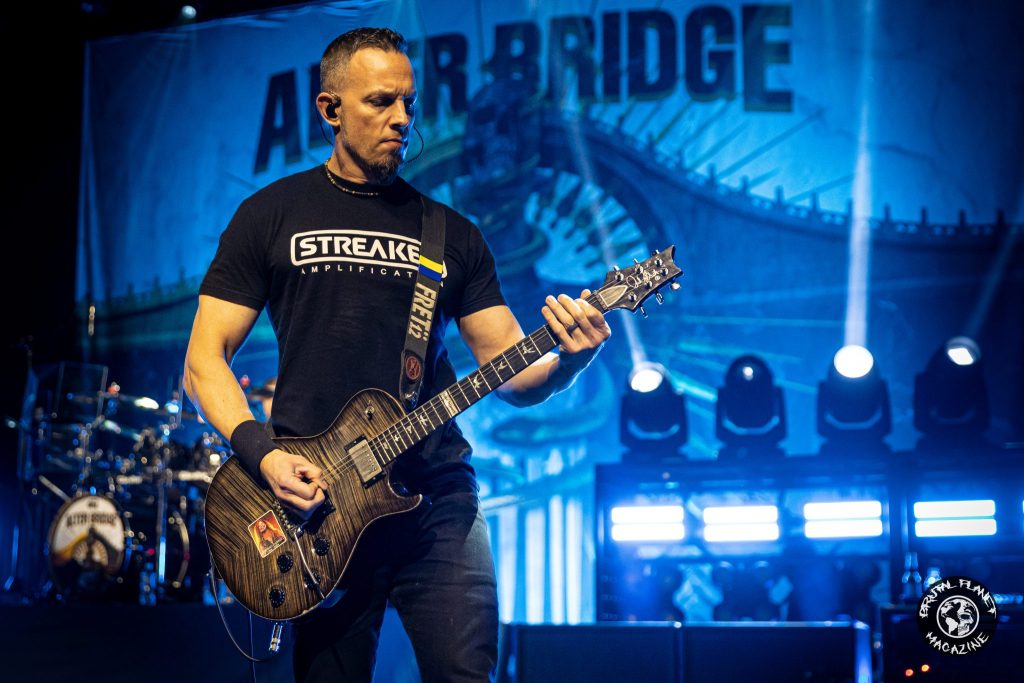 Like every other time I have seen Alter Bridge live, the night's highlight was when they performed their epic masterpiece, "Blackbird." I love listening to the song's change in tempo and dynamics as well as the dueling solos by Myles Kennedy and Mark Tremonti. It's one of the best live performances you could ask for. The song also means so much to me personally because the lyrics remind me of a dear friend who passed at a young age many years ago. The band closed their set with "Metalingus" and Myles' vocal range sent chills up my spine. He is arguably one of the best rock vocalists of all time.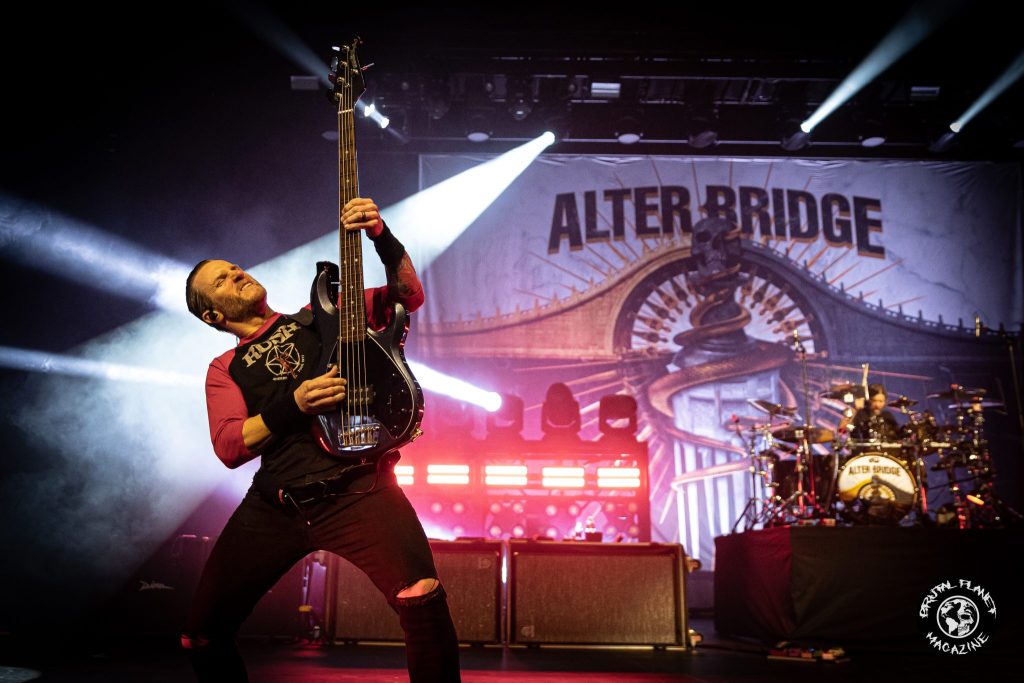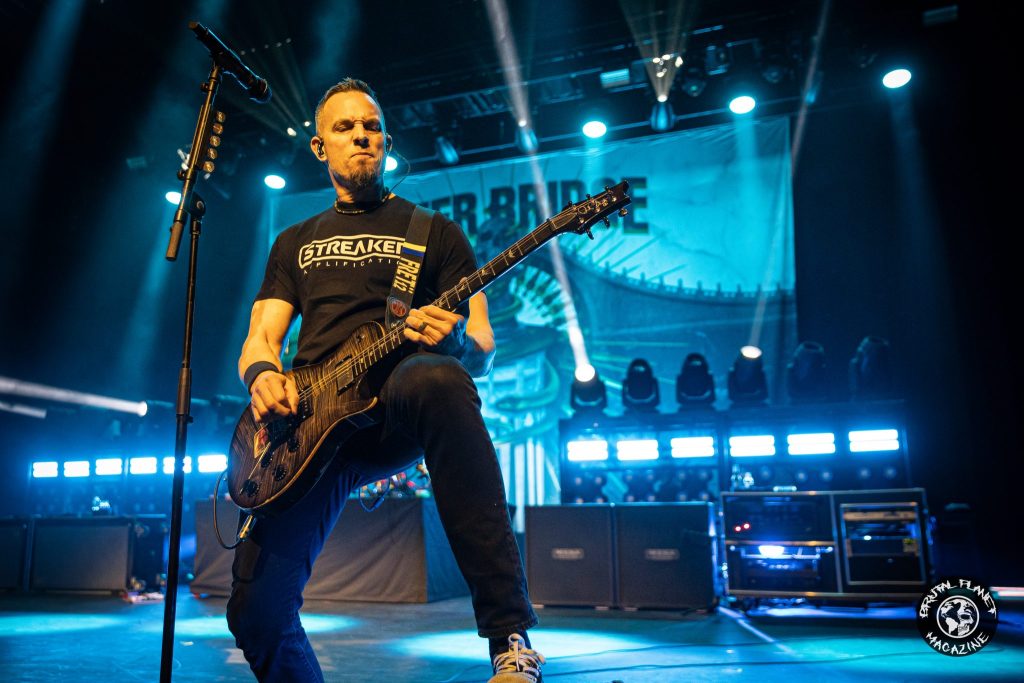 The thousands of Minnesotans were not satisfied with the already impressive setlist and demanded even more.  After a few minutes of cheering and shouting the band came out to play "Rise Today" To the delight of the old-school fans, the final song of the night was from the band's debut album. The opening riff to the band's first single, "Open Your Eyes" burst forth and everyone sang along. There are few hard rock acts that can put on a show that blends aggression and emotion the way Alter Bridge can. Not only are they incredibly talented, but it is evident that they truly love their fans. The tour was mixed with great music, great entertainment, and a great lineup. It made for a fantastic and very memorable night.