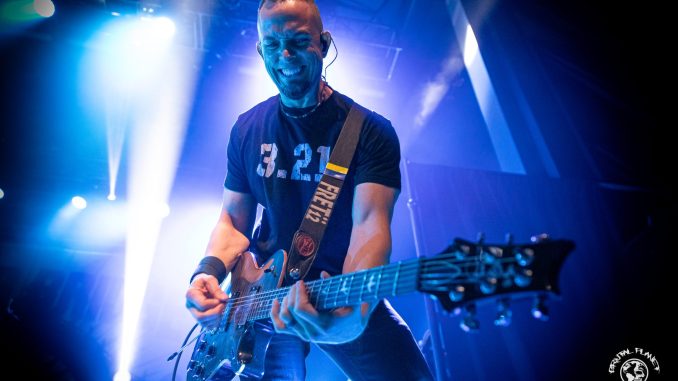 My house is quiet. Everyone is sleeping except me. I just got home from the Fillmore in Minneapolis I'm still riding the musical high from watching two of my favorite bands– Sevendust and Alter Bridge. The bands are just finishing their summer leg of the "Pawns & Kings" Tour. Minneapolis was the second to the last show of the month-long tour but the two bands gave it all they had.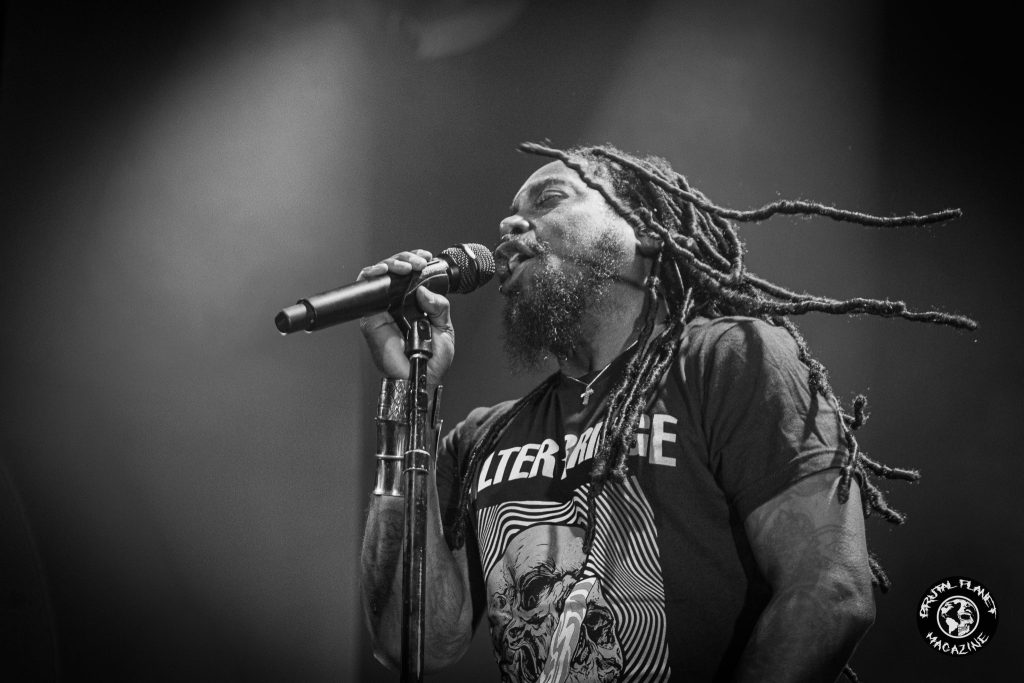 Sevendust started off with a bang! It surprised me that their first song was "Face to Face;" a song that is almost always played near the end of the set. Next up was "Denial," the oldest song on this setlist and one of my favorites. I particularly like the bass and drums in this song and Vinny and Morgan brought the thunder. When the band played "Crucified," there wasn't a quiet voice in the crowd. It seemed like everyone knew the words and was singing along with the band. One treat for me was hearing the band perform two songs that have never been played in Minnesota before: "Karma," from the "Cold Day Memory" album, and "Disgrace" from the "Seasons" album. It was a pleasant surprise to hear these two songs resurrected after so many years. The band also played two new singles, "Fence" and "Everything." The crowd loved it. "Fence was fast-paced so the energy level picked up and people were really rocking out. "Everything" is still heavy but a bit more melodic so it was easy for those who were familiar to sing along.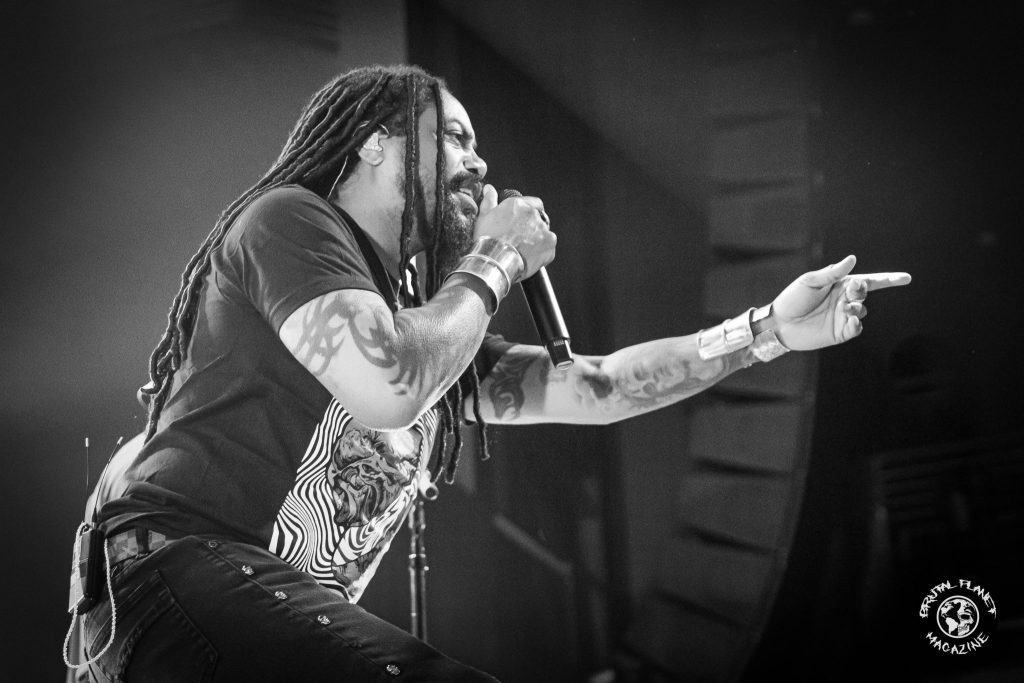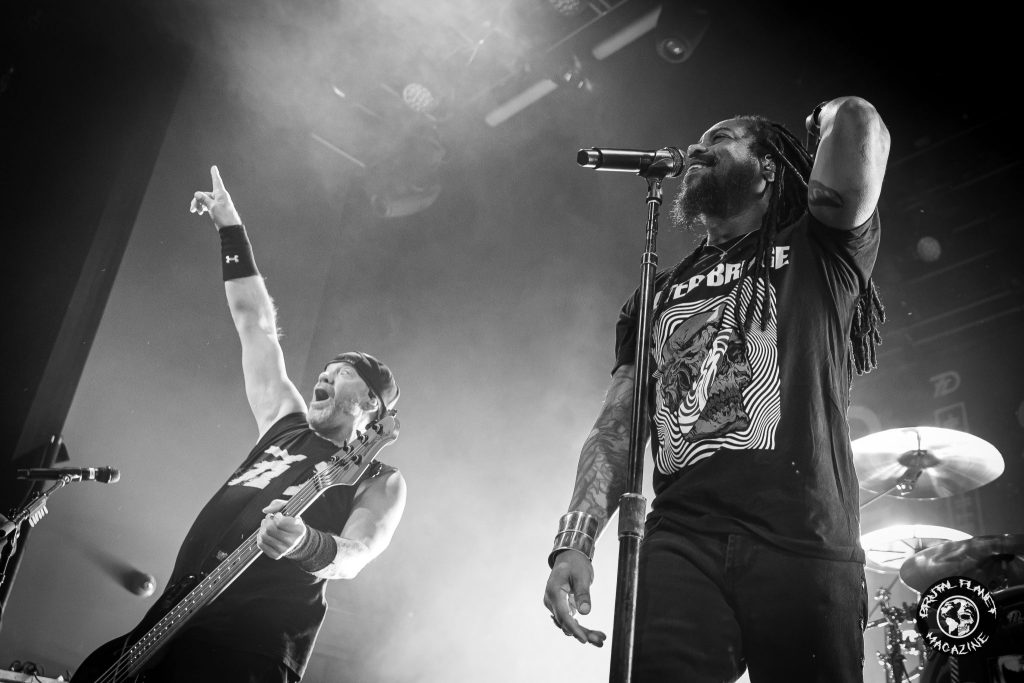 Two other popular hits were "Angel's Son" and "Shine" from their "Animosity" album. I have heard these songs more times than I can count but they never get old. John Connolly and Clint Lowery are phenomenal guitarists and Lajon sings with mesmerizing emotion. It amazes me that five guys in their early to mid-fifties can bring the kind of energy that Sevendust does. They never slow down and they have fun performing for their fans. The only thing that felt different was that their set seemed to end fairly abruptly. Whether something was wrong with the equipment or they ran out of time, I'm not sure, but I wanted more. Maybe next time they will be headlining and I can get my wish.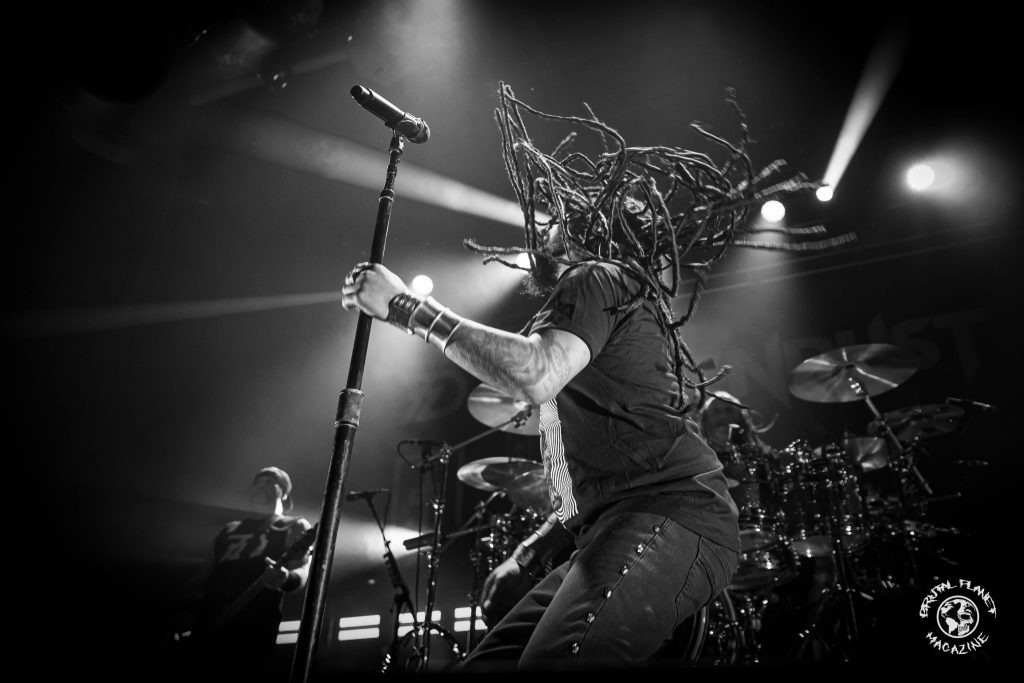 Next up was Alter Bridge— who, as always, struck the crowd with awe. Everything was dark as the band positioned themselves to their places on the stage. The lights illuminated the band as they exploded into "Silver Tongue." For the Minnesota fans in the audience who missed seeing the band at Mystic Lake last February, this was the first time they heard them perform songs off of their latest album, "Pawns & Kings." I am a big fan of the album and was thankful that they played two other songs from it. "This Is War" was another hit with the crowd as it brings heavy riffs and a killer solo. I was super pleased that the third song from the album was my favorite track– "Fable of the Silent Son." This eight-and-a-half-minute song showcases different tempos and brings a lot of dynamics. The guys nailed it and it was amazing to watch live.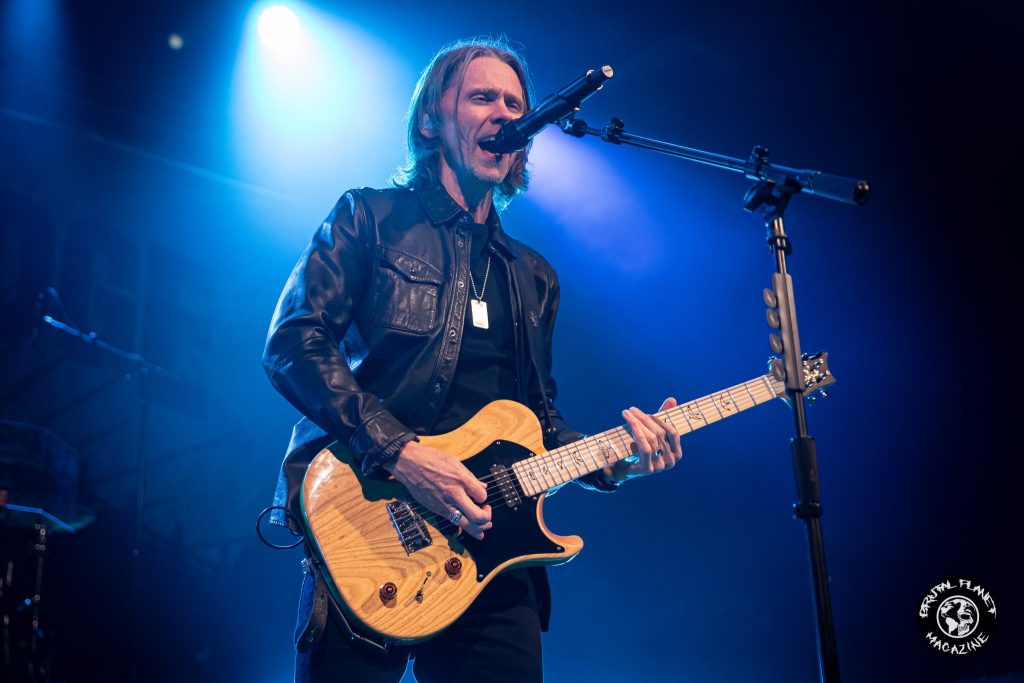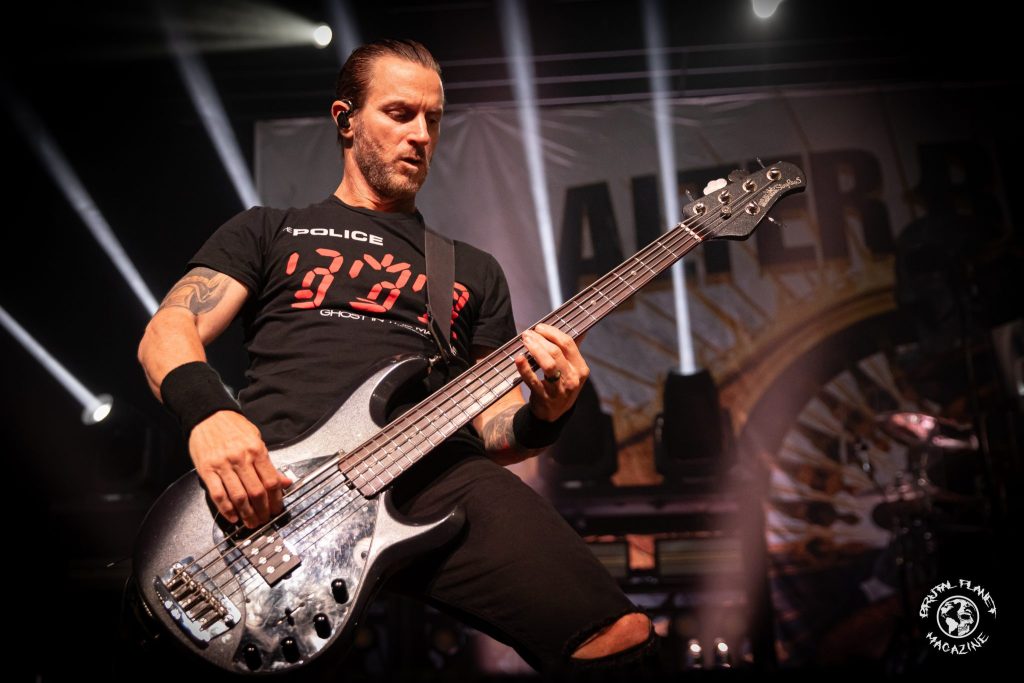 Alter Bridge demonstrated their skill in playing many of their fan's favorite tracks. For a band that has been in existence for nearly two decades and has released seven studio albums, I'm sure it's very hard to choose only 15 songs for a live show.  Long-time fans of the band were pleased that over half of the setlist came from their first two albums, "One Day Remains" and "Blackbird." Mixed in were staple songs, "Isolation," from "ABIII" and two heavy hitters from their "Fortress" album, "Addicted to Pain" and "Cry of Achilles." Unfortunately, no songs from "The Last Hero" and "Walk the Sky" were played. As I said, it must be hard to choose a setlist when there are so many good ones.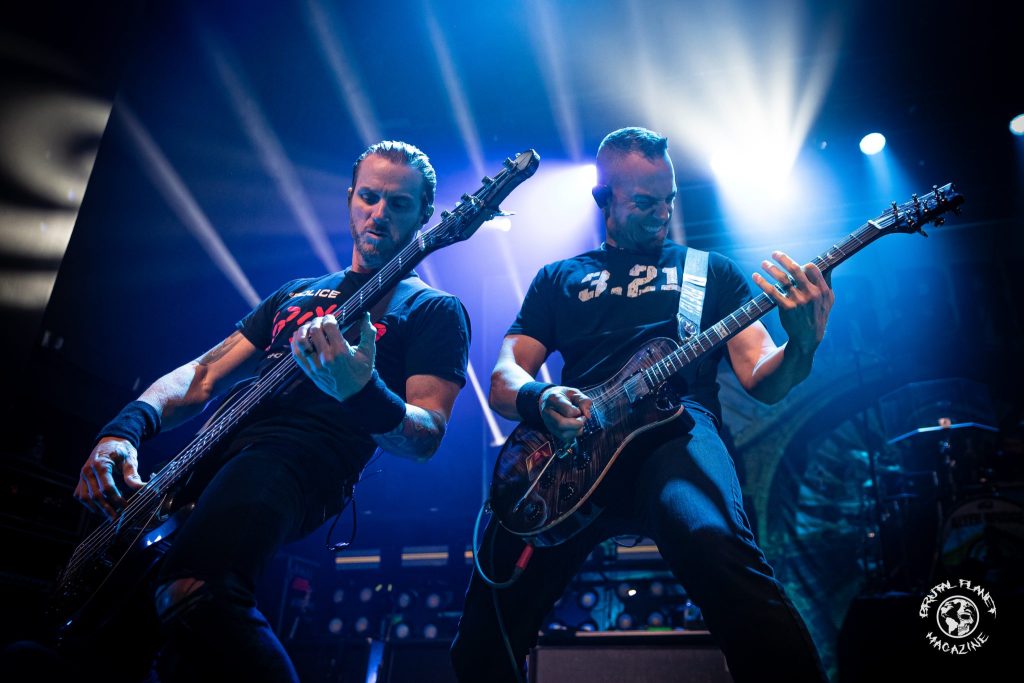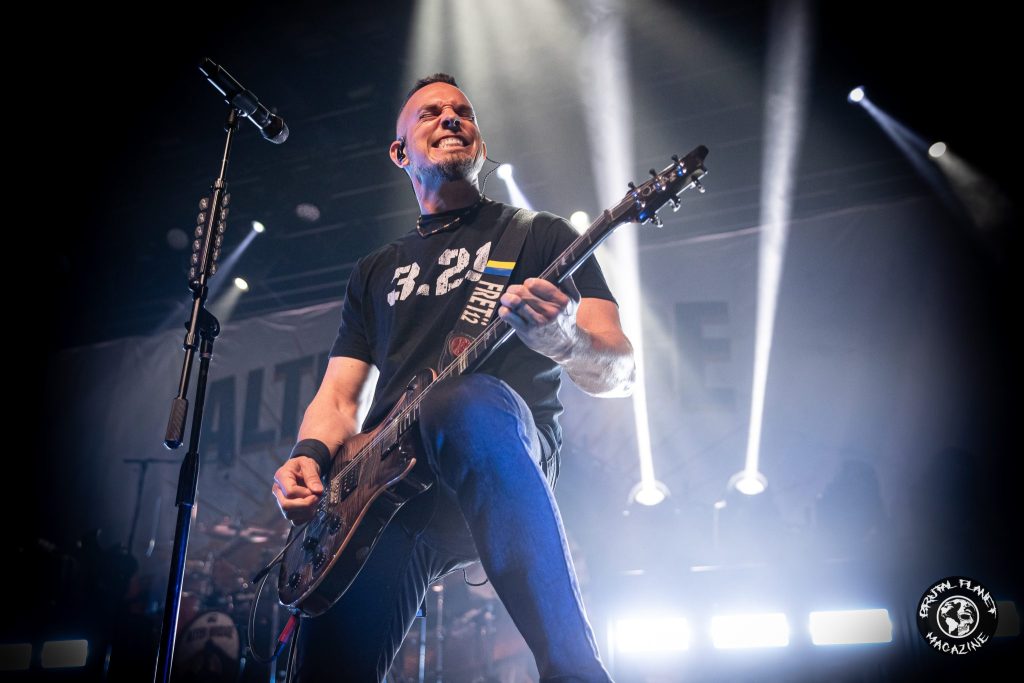 A standout moment came when the distortion was turned off and things shifted to an acoustic feel. Completely solo, Mark Tremonti assumed vocal duties for "Burn It Down," followed by soulful renditions of both "Watch Over You" and "In Loving Memory" alongside Myles. The highlight of the night came when they presented their epic masterpiece, "Blackbird." The song's dynamic shifts and the entwined solos by Myles and Mark are bar none and Myle's lyrics literally brought tears to my eyes as they evoked memories of my childhood friend, Eric, who tragically died a year before the song was released.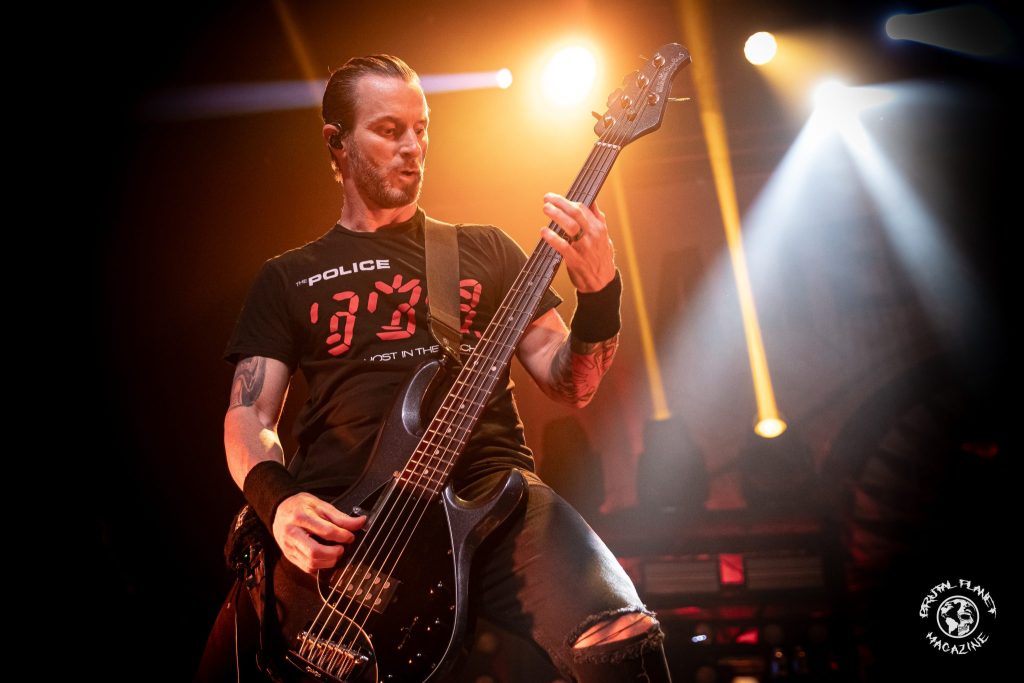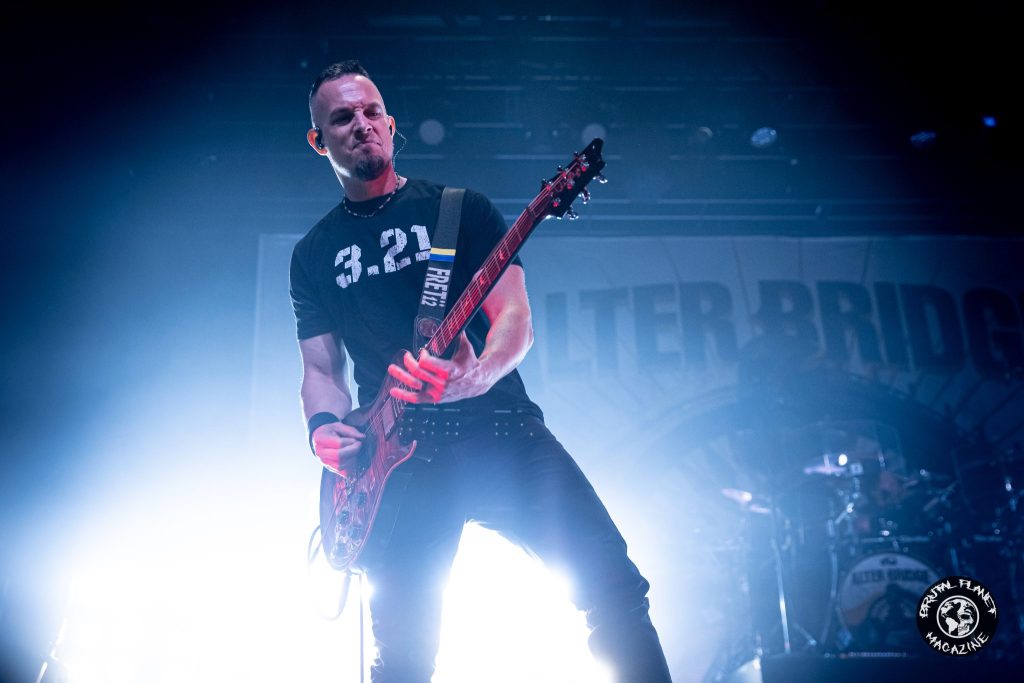 Mega-hits like "Come to Life" and "Open Your Eyes" had the crowd rocking strong and during "Broken Wings," everyone was singing along again. Concluding their set with "Metalingus," Scott 'Flip' Phillips roared behind the kit, while Myles' awe-inspiring vocal range sent shivers through the audience, once again proving that he is one of rock's preeminent vocalists. No joke- I never heard his voice falter the entire night. He's the real deal. The throng of Minnesotan fans, far from satisfied by the (already) remarkable playlist, clamored for an encore. Following several minutes of cheering, the band reemerged, delivering the anthemic "Rise Today." Alter Bridge is undeniably one of the most impressive acts in the hard rock scene today.