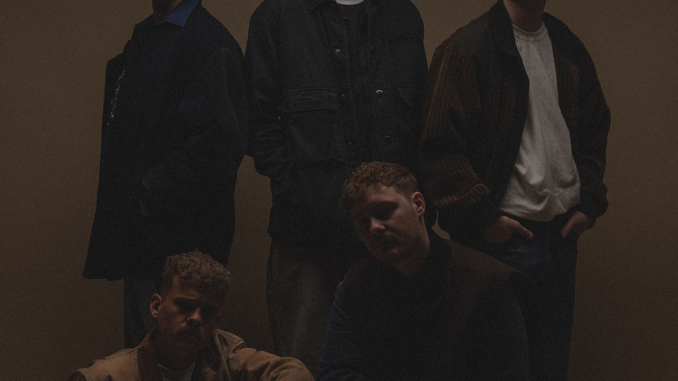 BAND SHARES VIDEO FOR NEW SINGLE "A.D.D." — WATCH
Abeyance: A state of temporary disuse or inactivity.
More accurately, the polar opposite to Adelaide rockers alt.'s modus operandi, emerging from a turbulent few years armed with rejuvenated focus and ferocity, as well as their debut full-length album ABEYANCE ready to stupefy the senses and catapult one of the city of churches' brightest stars further into the spotlight.
Due out June 16 via Resist Records in Australia and SharpTone Records for the rest of the world, ABEYANCE will feature the group's recent singles "THE GREAT DEPRESSION" and "WRAITH," as well as a brand new track dropping today to accompany alt.'s album announcement: Enter "A.D.D," a futuristic and, at times, industrial wormhole that flits between crystalline calm and stadium-ready, scathing arrangements.
Watch the video here.
"We didn't really know what ABEYANCE was going to sound like initially," vocalist Dan Richards reveals of the album's early days. "The first two songs that we had for ABEYANCE were polar opposites from each other; they were 'WRAITH' and 'BETTER OFF LEAVING,' the former being pretty much the first proper track and the latter being the last song on the album. We started off trying to fill in the gaps between those at first, but a few songs after that we really found what we wanted the sound to be — and it all really started with 'A.D.D,' that was the first song we wrote that we were like: 'Yep, this is the sound of ABEYANCE!'"
Working on ABEYANCE alongside Marcus Bridge (Northlane), Landon Tewers (The Plot In You), Zach Britt (Dream On, Dreamer), and Trenton Woodley (Hands Like Houses), producer Callan Orr also returned after his work on alt.'s 2020 debut EP dysfunctional — and the end result is nothing short of astonishing.
Wielding songs capable of breaking hearts, shattering speakers, and bewitching ears at every twist and turn, ABEYANCE expertly flexes alt.'s staggering technicality and flourishing grasp on vivid modernity amongst moments of sentimental flair. Initially conceived as a follow up EP to dysfunctional, ABEYANCE is a resounding declaration that alt. are more than ready to take over the world. An album that can trace its roots back to the early days of their debut EP while firmly facing the future, ABEYANCE is alt. assuredly roaring into 2023 with all guns blazing.
Spending years honing their signature brand of punk, pop, electronic, and alternative rock since first erupting onto the scene in 2019, alt. have previously performed with the likes of Karnivool, Cog, sleepmakeswaves, Belle Haven, Bad/Love and, most recently, as the national support for American rockers Saosin during their Australian tour.
ABEYANCE TRACK LISTING:
"PARASITE"
"WRAITH"
"THE GREAT DEPRESSION"
"A.D.D"
"BACK TO EARTH"
"APEP FEAT. JACK BERGIN"
"FRIENDINTHEDARK"
"THE ONLY GOOD THING"
"ABEYANCE"
"BETTER OFF LEAVING"