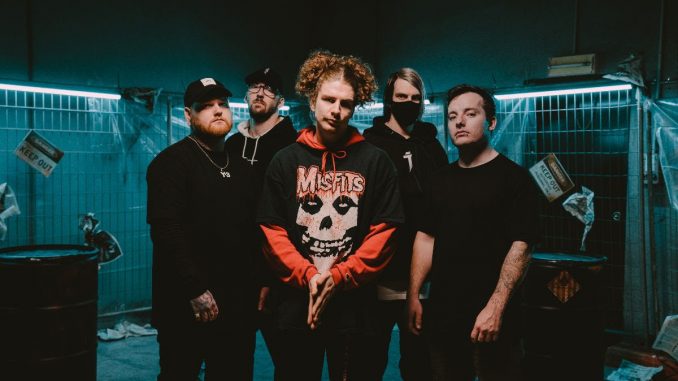 Aussie metalcore powerhouse
Alpha Wolf
have revealed the second track from
The Lost & The Longing
, their upcoming split EP with
Holding Absence
. The new single, titled "
Hotel Underground
," is a sub-3-minute flurry of despondent destruction that takes aim at willful bystanders.
Watch the video here.
Vocalist Lochie Keogh comments, "Whenever some bomb drops, there's always those motherfuckers on the side that narrowly avoid the fallout, taking their survival as a flimsy proof of innocence, sitting with their hands over ears crying 'La la la la.' Roaches, rats, locusts, pests, rodents — open your ears and listen to me. Your time is coming and I'm bringing it to you."
The Lost & The Longing will be released on the August 15 through SharpTone Records (RoW) and Greyscale Records (Australia and New Zealand). The EP includes four new tracks — two of which feature collaborations between both bands.
THE LOST & THE LONGING TRACK LISTING:
"60cm of Steel" (Alpha Wolf Feat. Holding Absence)
"Hotel Underground" (Alpha Wolf)
"Aching Longing" (Holding Absence Feat. Alpha Wolf)
"Coffin" (Holding Absence)
ALPHA WOLF ARE:
Lochie Keogh — Vocals
Sabian Lynch — Guitar
Scottie Simpson — Guitar
John Arnold — Bass
Mitch Fogarty — Drums
HOLDING ABSENCE ARE:
Lucas Woodland — Vocals
Scott Carey — Guitar
Benjamin Elliott — Bass
Ashley Green — Drums