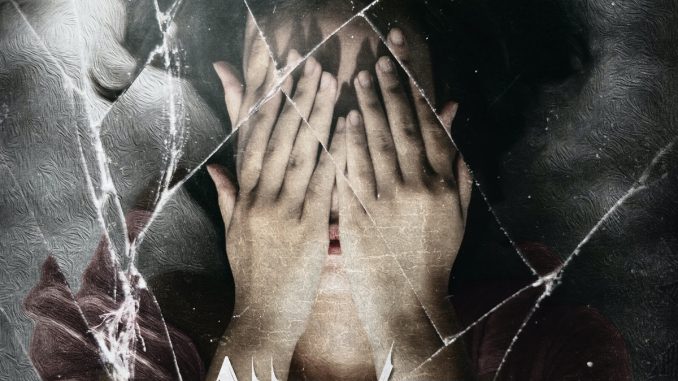 After the release of the successful debut single "
Die For Me
,"
ALLEVIATE
are back with "
Broken
."
Watch the video for "Broken" here.
Upon dropping "Die For Me," Alleviate quickly gained fans from all over the world. Famous internet reactors like Nik Nocturnal and Too Lit Mafia were all about their powerful and catchy sound, as the group combines technical riffs, heavy breakdowns, and catchy hooks that get stuck in your head for hours at a time.
The band is writing and producing its music at clean vocalist Timo's recording studio Mega Blaster Recordings. Alleviate teamed up with the famous music video producer Mirko Witzki (Witzki Visions), who is known for his work with bands like Any Given Day, Ghostkid, Caliban, and Our Mirage, to shoot a performance video that captures the spirit and energy of the song in the most cinematic way.
"'Broken' is about overcoming depressions that have been caused by this cruel world," the band says. "Being let down and left alone by everyone, the protagonist finds strength deep within its own thoughts… We are singing about personal experiences and trying to give advice to the listeners with music that enhances the feeling."

"I'm left alone with broken bones / Let down, torn apart far away from home / It's like the world is bearing down on me / And my heart is buried in concrete"
ABOUT ALLEVIATE:
Alleviate stand for strength that's hidden deep inside us all. The band consists of accomplished musicians from five different bands in different genres of metal music. The band formed during the COVID-19 pandemic in 2020 with the launch of "Die For Me," and combines the best of technical metalcore, deathcore, djent, and post-hardcore in one powerful and beautiful style. Riffs, breakdowns, deathcore vocals, and catchy choruses are how Alleviate stand out from the crowd. The members have proven themselves numerous times in previous and current bands. They've played hundreds of shows and are experienced live performers. As soon as the world returns to normal, they will take the stage as Alleviate. The band's name itself represents what it stands for — giving hope and spreading a positive message into the world.
ALLEVIATE ARE:
Timo | Clean Vocals (Our Mirage)
Marius | Shouts (Breakdown's at Tiffany's)
Ramon | Guitar (The Evolutionist)
Marc | Guitar (We Are Perspectives)
Yunus | Drums (Time, The Valuator)