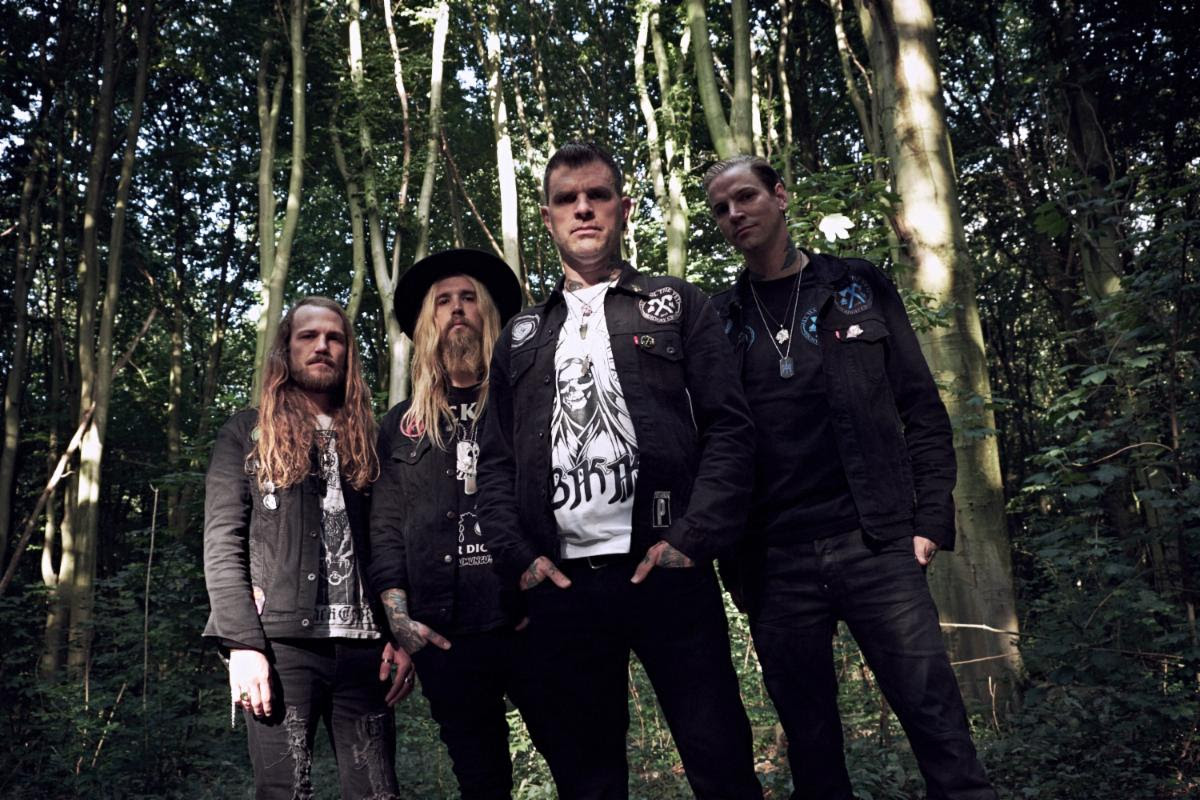 ALL HAIL THE YETI Confirmed for Additional One-Off Shows with Doyle
New EP Scheduled for Release This Year
Hardcore metal hybrid ALL HAIL THE YETI is prepared to hit the road next week, as the band embarks on the Beast Coast Monsters Tour 2020 with fellow musical heavyweights Life of Agony and Doyle.
ALL HAIL THE YETI will also perform several one-off dates with Doyle.
"We are so excited and honored to be able to do what we do," says vocalist Connor Garritty. "We have been chosen to directly support Doyle on his turf for a handful of headline shows. We are also just about to release our fourth album, so we're excited to be playing new material. The record turned out amazing and we cannot wait to unleash on the masses! HAIL!!"
As the moniker cryptically suggests, the music of ALL HAIL THE YETI evokes a hair-raising mixture of superstitious ritual and trippy backwoods folklore. It's all drenched in the countercultural, mind-smashing, gut-punching bile of likeminded spiritual shamans like Acid Bath and Eyehategod, with the down-tuned sludge of stoner rock, and an electric injection from four-on-the-floor classic rock pioneers.
Heavy music adherents weaned on anything from Metallica and Pantera to metalcore, Southern groove, black metal or stoner grind will find a home among the ALL HAIL THE YETI faithful, as evidenced by stellar slabs Highway Crosses (2018), Screams from a Black Wilderness (2016) and their self-titled debut.
ALL HAIL THE YETI Beast Coast Monsters Tour with Life of Agony, Doyle:
3/13- Philadelphia, PA – The Foundry
3/14 – Halethorpe, MD – Fish Head Cantina (with Doyle only)
3/15 – Johnson City, TN – Capone's
3/17 – Orlando, FL – Soundbar
3/18 – Miami, FL – Churchills
3/19 – Tampa, FL – Orpheum
3/21 – Athens, GA – 40 Watt
3/22 – Nashville, TN – The Basement East
3/24 – Louisville, KY – Diamond Concert Hall
3/25 – Indianapolis, IN – Hi-Fi
3/26 – Hobart, IN – The Art Theater (with Doyle only)
3/27 – Chicago, IL – Reggie's
3/28 – Grand Rapids, MI – The Stache/Intersection
3/29 – Flint, MI – The Machine Shop
3/31 – Cleveland, OH – The Winchester
4/1 – Pittsburgh, PA – The Crafthouse
4/2 – Buffalo, NY – Mohawk Place (with Doyle only)
4/3 – Lancaster, PA – The Chameleon
4/4 – Asbury Park, NJ – The Stone Pony
4/5 – Brooklyn, NY – Warsaw
4/8 – South Burlington, VT – Higher Ground (with Doyle only)
4/9 – Poughkeepsie, NY – The Chance Theater (with Doyle only)
4/10 – Dudley, MA – Drafters Sports Cafe (with Doyle only)
4/11 – Teaneck, NJ – Debonair Music Hall (with Doyle only)
5/16 – Anaheim, CA – House of Blues (with Doyle & Dead Girls Corp.)
5/25 – Hollywood, CA – The Whisky A-Go-Go
ALL HAIL THE YETI is:
Connor Garritty – vocals
Nicholas Diltz – bass and vocals
Ryan "Junior" Kittlitz – drums
Dave Vanderlinde – guitar
ALL HAIL THE YETI online: