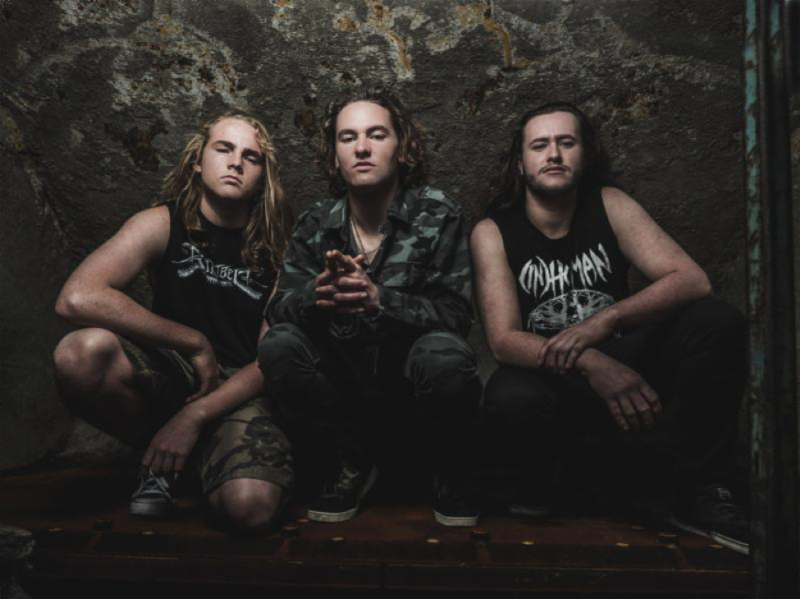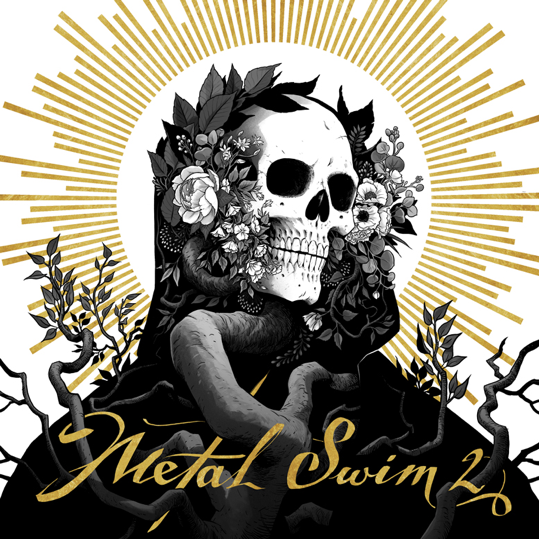 New Zealand based thrash metal trio ALIEN WEAPONRY have released a brand new single ahead of their first-ever headlining tour in North America. The track, titled "Ahi Kā" premiered today exclusively via Billboard, and marks the first new material from the band since their 2018 debut album, 'Tū'. Listen to the song
HERE
.
In addition to the premiere of "Ahi Kā", Alien Weaponry is excited to share that the song will be featured on Adult Swim's new compilation record Metal Swim 2, which comes out tomorrow (May 3rd). Along with the latest from Alien Weaponry, the record features new tracks from Akvan, Author & Punisher, Baroness,Botanist, Dark Castle, Dreadnought,Eyehategod, Kat Katz + Andy Gibbs from Thou, Nervosa, Oathbreaker, Sunn O))),The Body, Vile Creature, and Volahn.
The Metal Swim 2 compilation was curated by Laura Sterritt who offers, "The spirit of metal manifests for listeners in all kinds of ways: as an art form, as an emotional outlet, and just good ol' fashioned fun. I was excited to curate this group of forerunners from metal's wide swath of sub-genres, so both longtime metalheads and newcomers alike could find something within that resonates with them."
ALIEN WEAPONRY will start their "Tūmatauenga Tour" in North America this weekend. The 16-city trek begins May 4th at Domination Festival in Mexico City, MX and concludes on May 29th at The Roxy Theatre in Hollywood, CA. A complete list of dates can be found below.
About ALIEN WEAPONRY:
Alien Weaponry was formed in 2010 by brothers Lewis (vocals & guitar) and Henry de Jong (drums), who were 8 and 10 years old at the time. The two would later move to the small town of Waipu in 2012, and went on to meet Ethan Trembath (bass) there in 2013. The de Jong brothers came up with the name Alien Weaponry after watching the film District 9.
Both Lewis and Henry are of Ngati Pikiāo and Ngati Raukawa (Māori tribal) descent, and began their schooling at a kura kaupapa Māori (full immersion Māori language school) where singing waiata (songs) and performing haka were a daily routine. Also ingrained in their early education were stories of New Zealand history told to them by their father, who would also introduce them to the music of Metallica, Rage Against the Machine, Anthrax, Ministry, Red Hot Chili Peppers and many others.
Fans and music critics alike have applauded the band's approach to unifying Te Reo Māori (the native language of New Zealand) with thrash metal sensibilities; ultimately creating a sound that is driven by emotionally and politically charged conflict while boasting youthful, warrior-like resilience.
ALIEN WEAPONRY – North American Headlining Tour
Saturday, May 4th – Mexico City, MX @ Domination Festival*
Monday, May 6th – Dallas, TX @ Cambridge Room at House of Blues
Tuesday, May 7th – Houston, TX @ Bronze Peacock @ House of Blues
Wednesday, May 8th – Austin, TX @ 3TEN @ Austin City Limits
Saturday, May 11th – Rockingham, NC @ Epicenter*
Sunday, May 12th – Washington, DC @ DC9
Monday, May 13th – Boston, MA @ Middle East
Wednesday, May 15th – New York, NY @ Saint Vitus
Thursday, May 16th – Montreal, QC @ L'Esco
Friday, May 17th – Toronto, ON @ Velvet Underground
Sunday, May 19th – Chicago, IL @ Chicago Open Air*
Wednesday, May 22nd – Minneapolis, MN @ 7th St Entry
Friday, May 24th – Pryor, OK @ Rocklahoma*
Sunday, May 26th – Denver, CO @ Bluebird Theater
Tuesday, May 28th – San Francisco, CA @ Bottom of the Hill
Wednesday, May 29th – Los Angeles, CA @ The Roxy
* – Festival Date
ALIEN WEAPONRY Online