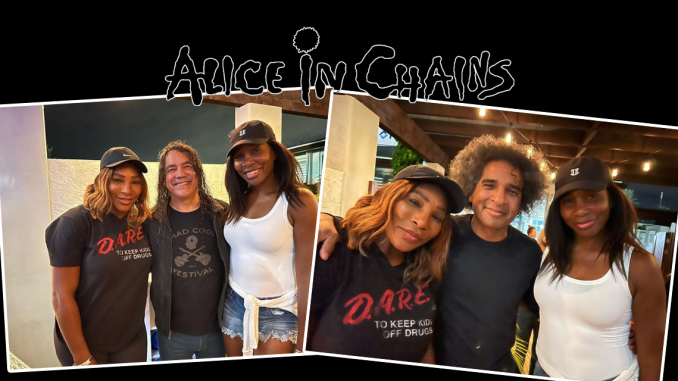 It turns out Venus and Serena Williams are big fans of Alice In Chains… who knew?
The sisters were recently spotted at the band's show in West Palm Beach, Florida. Vocalist William DuVall and bassist Mike Inez both posted photo's on Instagram with the pair of legendary tennis players. Jerry Cantrell said "We were graced by the presence of Venus & Serena Williams" in his post.
Alice In Chains have been celebrating the 30th anniversary of their 2nd album "Dirt" and have been touring with Bush and Breaking Benjamin. They played the iThink Financial Amphitheater over the weekend which is where the encounter occurred.
Check out their remaining tour dates here.