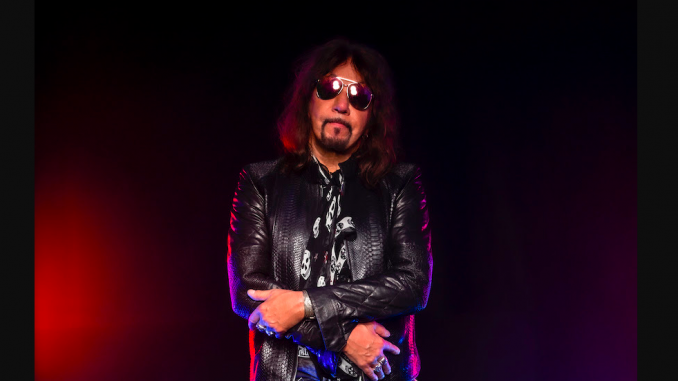 ANNOUNCES LIMITED EDITION HOLIDAY VINYL VARIANT OF ORIGINS VOL. 2 WITH SIGNED CHRISTMAS CARD
OUT NOW VIA ENTERTAINMENT ONE
December 10, 2020 – Founding KISS guitarist and Rock and Roll Hall Of Fame member
Ace Frehley
announced the release of a new limited edition Christmas vinyl variant of his latest album
Origins Vol. 2
just in time for the holidays, including an option to receive a Christmas card signed by Ace Frehley. To celebrate, Ace released the official music video for the album's second single
"I'm Down"
, which serves not only as an animated sequel to Frehley's prior
"Space Truckin'"
video but his cover of The Beatles' 1965 b-side also features John 5 on guitar, who also makes a cameo appearance in the video, taken from the same album.
Origins Vol. 2
, out now via Entertainment One (eOne), continues Frehley's reflections on a lifetime in music and inspiration. No stranger to cover versions throughout his musical history — having recorded, rebranded and repossessed such notable nuggets as "New York Groove," "Do Ya" and "I Wanna Go Back" throughout his eight previous studio efforts — this new collection presents a thoughtful and exciting selection of songs that inspired and helped shape the legendary guitarist. That spirit of fun is carried through with exquisite execution, and guitar aficionados will enjoy Frehley's fresh interpretations of these classic songs.
Origins Vol. 2 tracklist:
1. Good Times Bad Times (Led Zeppelin)
2. Never In My Life (Mountain)
3.
Space Truckin' (Deep Purple)
4.
I'm Down (The Beatles)
5. Jumpin' Jack Flash (The Rolling Stones)
6. Politician (Cream)
7. Lola (The Kinks)
8. 30 Days In The Hole (Humble Pie)
9. Manic Depression (The Jimi Hendrix Experience)
10. Kicks (Paul Revere & the Raiders)
11. We Gotta Get Out Of This Place (The Animals)
12. She (KISS) [Bonus Track]