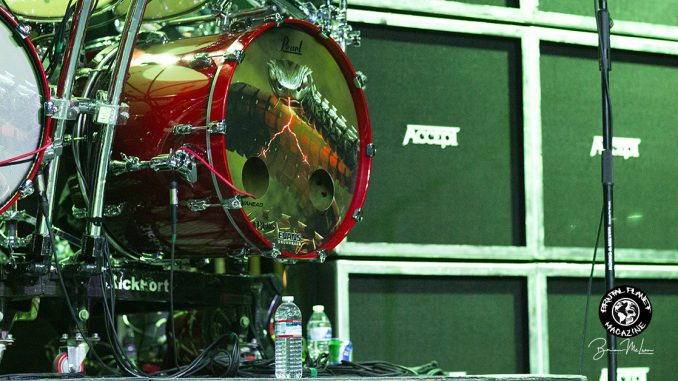 Nothing says metal more than the presence of Flying Vs on stage being utilized in lethal manners. That's exactly what the Rail Club DFW experienced Sunday night.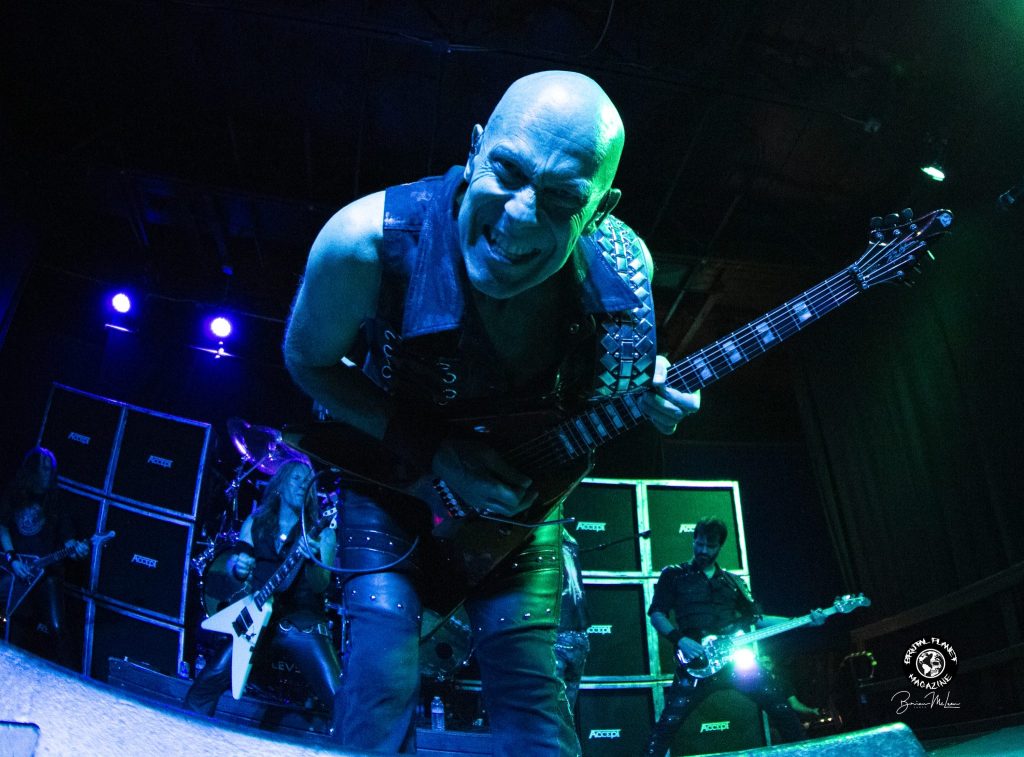 Accept brought their Too Mean to Die North American Tour to Fort Worth along with main support, Narcotic Wasteland. The showing of both bands was a full on assault of the heaviest order.
Oddly, the last time Accept took the stage in DFW was October 2, 2018. That's four years to the day of their show Sunday night. The 2018 show was at a venue that's now sincerely missed. As for Narcotic Wasteland, their last visit was in May.
The South Carolina based Narcotic Wasteland is fronted by Dallas Toler-Wade, a name that should be familiar. Toler-Wade is best known for his time in Nile, an extreme metal band with Egyptian themes. Narcotic Wasteland was a side project for Toler-Wade at that time but now has become a full time endeavor. It's an old school death metal song writing adventure.
The band has two albums to their credit. The self-titled 2014 debut and 2017's Delirium Tremens. They have, though released, "Mortality and the Wasp" in April.
Narcotic Wasteland utilized their releases and video released singles for the set. Fans were exposed to "Bleed and Swell," " Keeping up with the Jones," "Absent Friends" and "The Best Times Have Passed." The band latest single to be released is "The Best Times Have Passed" as of September 2022.
Some in the crowd may have not been familiar with Narcotic Wasteland and that's understandable. What was a given though judging from the response, the approval of Narcotic Wasteland's set was unanimous. The band presented a finely crafted set and literally old schooled Fort Worth with their performance.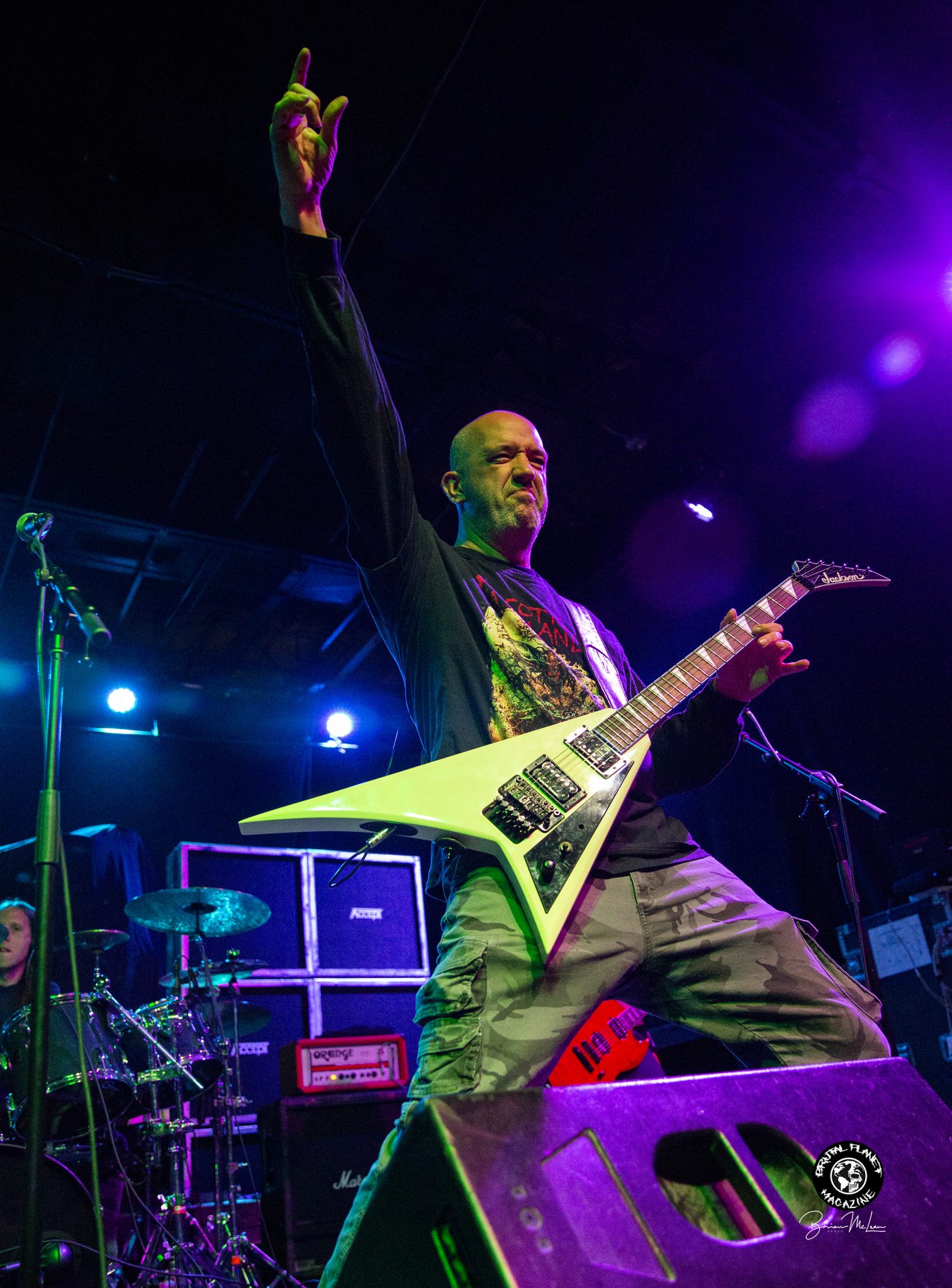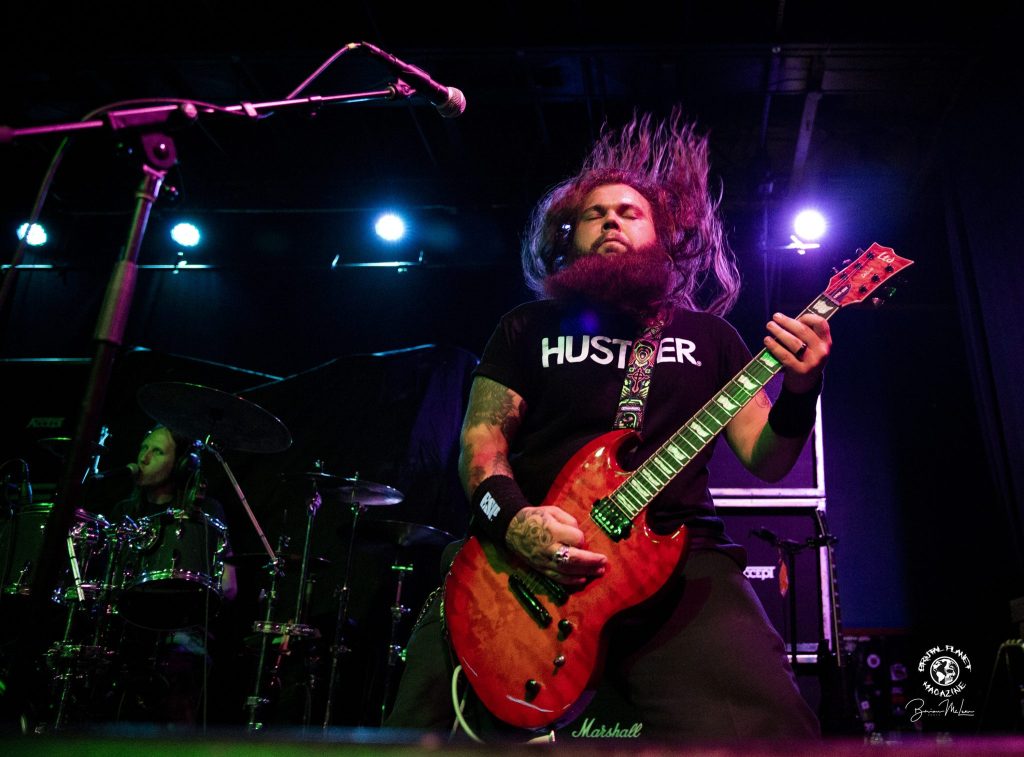 Accept and the Rail Club DFW seemed to be an odd pairing when the show was booked prior to a change in ownership. The results of their set though narrated a totally different story. Accept's show was a big time performance in what is one of the smaller venues on the tour. Big room or small room, what Accept did Sunday night was to blow the doors of the Rail Club DFW.
There was no letting up once Accept took to the stage with "Zombie Apocalypse" from 2021's Too Mean to Die. It was real and it was on. Following with "Symphony for the Devil" and the 1982 title track "Restless and Wild," Accept was unstoppable.
Fans knew the songs and proudly sang along with raised fists as if the show was an outdoor European festival. There was something special and magical while Accept was marching through their set.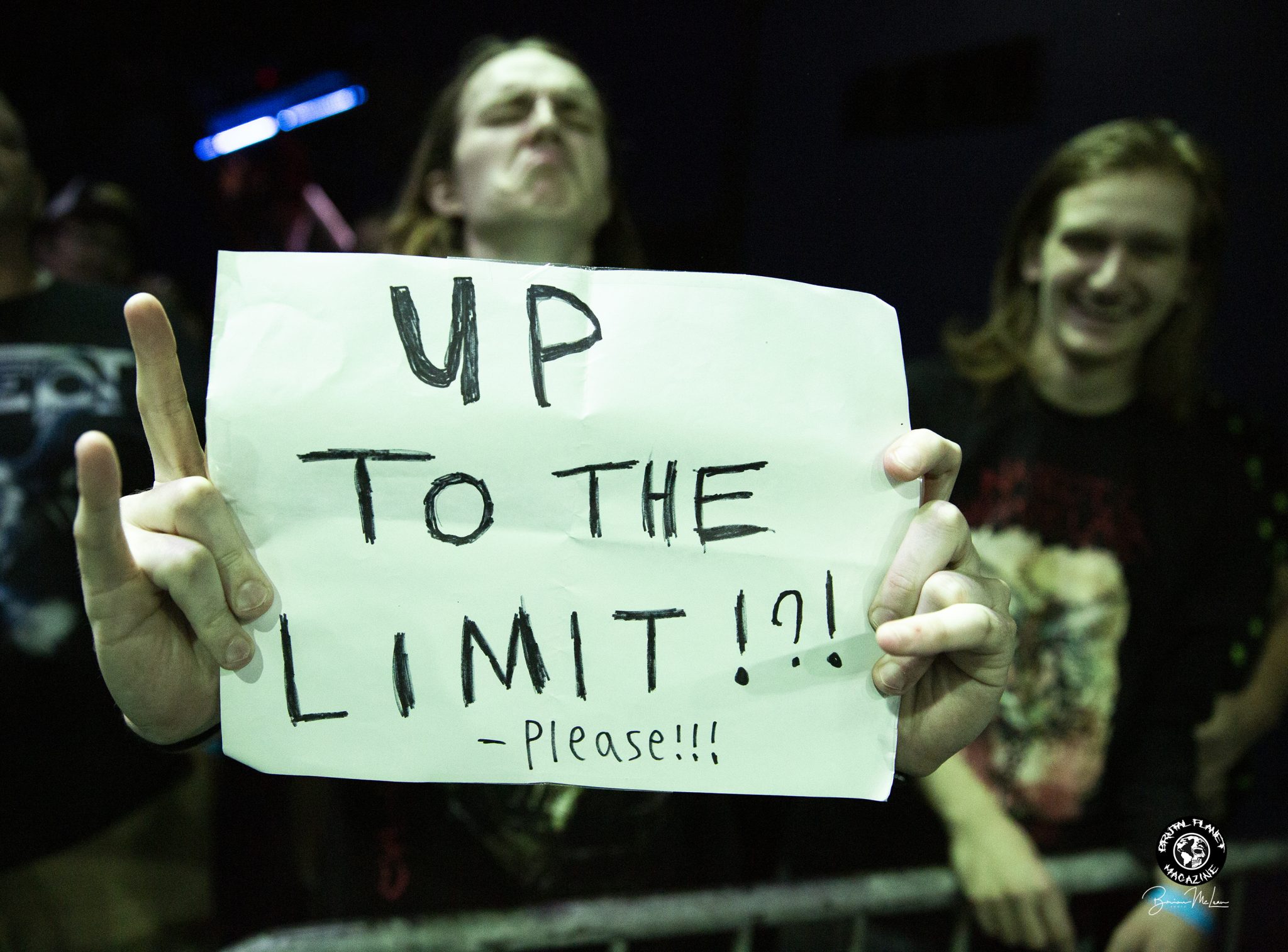 Accept ideally balanced classic era material such as "Princess of the Dawn," "Midnight Mover," "Metal Heart" and others.
What was probably the most memorable part of the night wasn't during "Balls to the Wall" or "Son of a Bitch." It occurred late in the set during "Metal Heart," when the crowd was singing their hearts out. There was so much passion in the chorus of voices. It was a true gathering of heavy metal fans all joined together by one factor, Accept's music.
Yes, fans were familiar with the older material but they knew the more recent Accept music as well. Material that has been released over the last 12 years or so. For example, songs like "Teutonic Terror," "Pandemic," "The Abyss" and "Shadow Soldiers."
Just by watching, it's evident that guitarist Wolf Hoffman is really having fun with his time on the stage. His smiles, makes funny faces, interacts with the crowd and others. Hoffman's persona just makes the whole Accept presentation more enjoyable.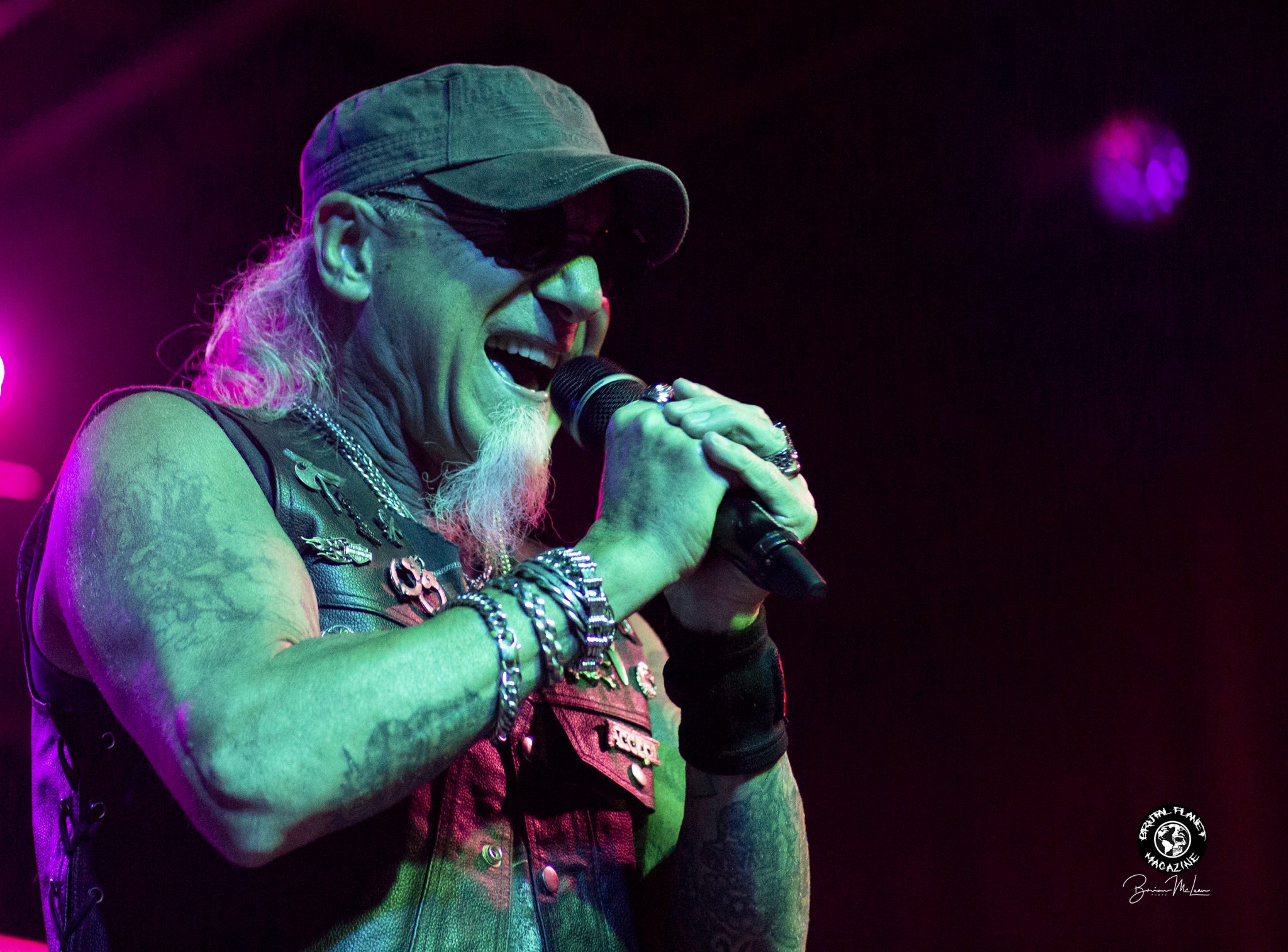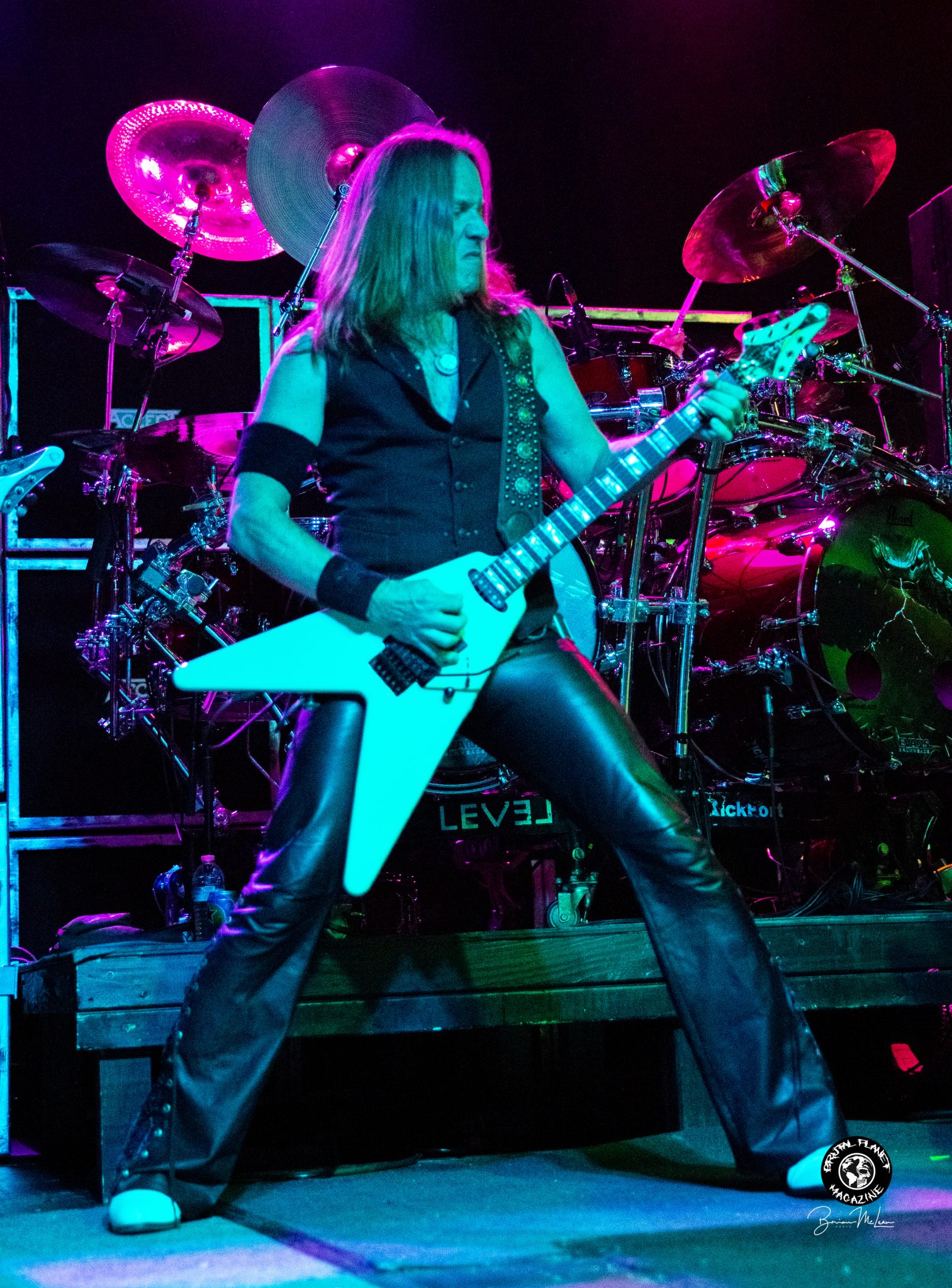 Seeing Hoffman and his fellow bandmates up close in a setting such as the Rail is not something that happens often. It's more of a rarity just to see and feel those classic Accept riffs up close.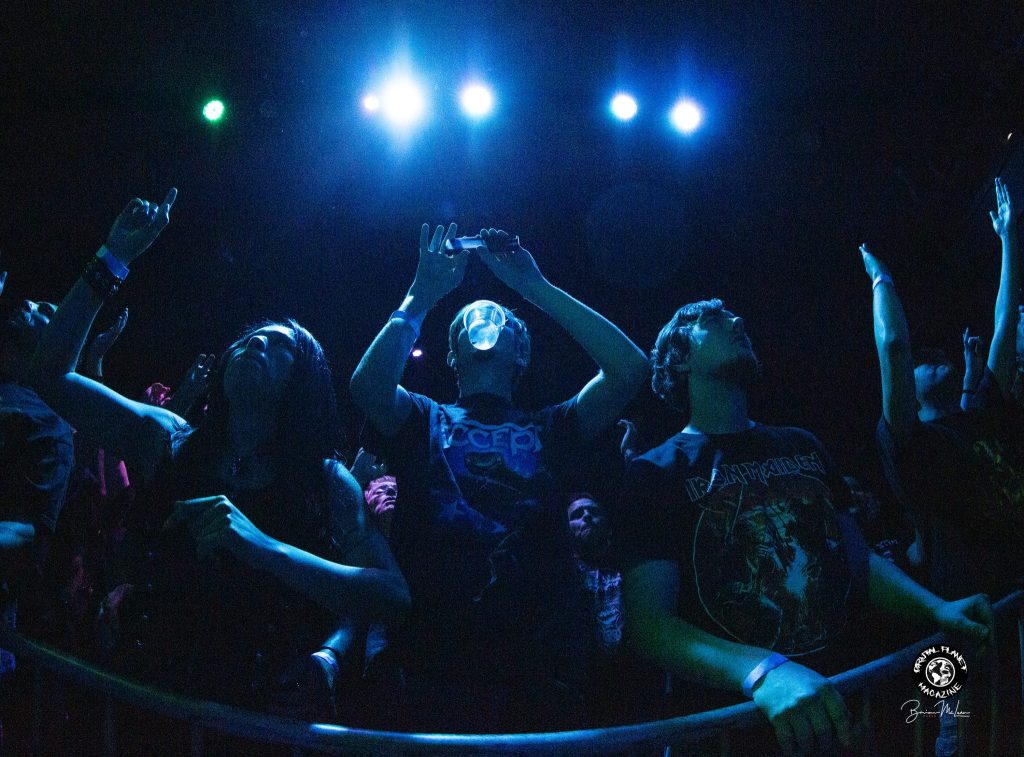 Even though the tour is still in the early stages, sets for Accept and Narcotic Wasteland were flawless. For the remaining dates, fans should expect old school death metal and that fine German heavy metal Accept delivers. Witnessing the tour will be a memorable heavy metal experience.