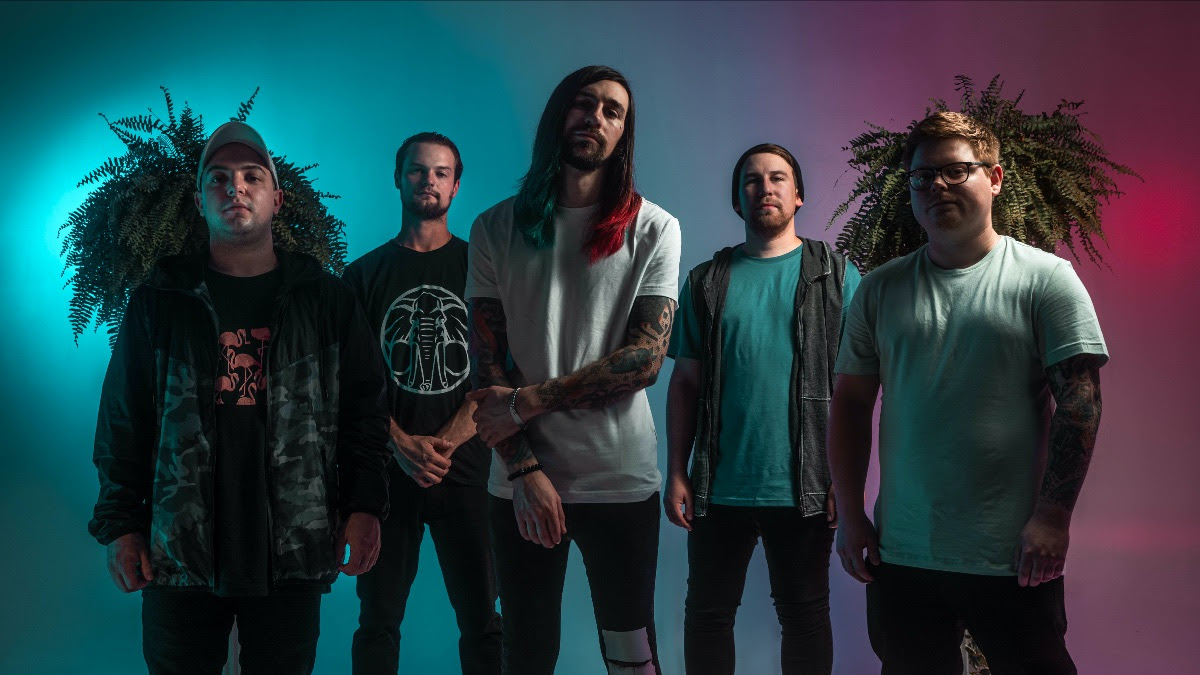 A SCENT LIKE WOLVES SHARE NEW SONG "EASTERN LIGHTS" — LISTEN
BAND ALSO RE-SIGNS TO WE ARE TRIUMPHANT
Pennsylvania metalcore band A SCENT LIKE WOLVES — Al Boltz (vocals), Nick Boltz (vocals), Cody Frain (drums), Jeff Brown (guitar),
Kyle Pettigrew (guitar), and Blake McClimon (guitar) — have shared the new song "Eastern Lights." Listen here.
Pre-save the song, which is available at all streaming platforms, here.
"'Eastern Lights' is the story of an immortal being who has been plagued with walking the Earth forever," the band says. "Lost in emotion, the drifter is forced to relive the mistakes and decisions that have ultimately sealed his fate."
A Scent Like Wolves are also excited to announce that they have re-signed to We Are Triumphant for the release of their next record. Further details are forthcoming, so stay tuned.
We Are Triumphant has also acquired the band's entire back catalog: the full-lengths And The Story Goes and Frigid Future, as well as the Spirit Vessel EP.
ABOUT A SCENT LIKE WOLVES:
A Scent Like Wolves released their debut And The Story Goes in 2013. The band's We Are Triumphant debut LP Frigid Future was released in March 2016 and was followed by heavy U.S. touring. The band went on to tour Japan in November of that year with French metal outfit Shoot The Girl First, and continued to tour China as a headlining act in December. A Canadian headline run took place in August 2017. Frigid Future was one of the highest trending metalcore albums in Tower Records Japan until late 2018. A Scent Like Wolves went on to release the Spirit Vessel EP in March 2018. A video for "Angelwrath" featuring Ryo Kinoshita of Crystal Lake helped land the song on Spotify's "New Core" Playlist. The band played select shows in the U.S. and toured South Korea, China, and Japan in support of the EP that spring. In October 2019, A Scent Like Wolves entered the studio. In December 2019, they re-issued And The Story Goes, which featured guest vocalists Ricky Armellino from Ice Nine Kills and Fronz of Attila. A three-week U.S. tour wrapped up the year for the band.
A SCENT LIKE WOLVES ONLINE: