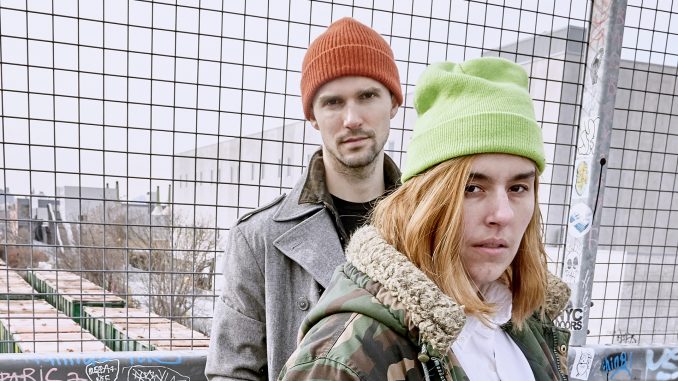 Feb. 17, 2022, Brooklyn – A Deer A Horse, Brooklyn's fiercest rock band, release their debut album, Grind, on April 8 via Bitter Records. The album news arrives with the arrival of the song "Bitter" and its accompanying video (https://newnoisemagazine.com/video-premiere-a-deer-a-horse-bitter/), premiering via New Noise Magazine.

"'Bitter' is largely about being given unsolicited advice on how to 'better' yourself from someone who comes from a perspective of privilege," explains bass player/vocalist Angela Phillips. "This song comes from my lifelong experience as a fat person constantly being given unsolicited advice on how to lose weight from people who have always naturally been slender."

Grind was produced by Jamie Uertz (Gojira, Anthrax) and A Deer A Horse with the outfit trekking to legendary producer Sylvia Massy's (Tool, System of a Down, Johnny Cash) Ashland, Ore. studio to record the nine-song collection.

A Deer A Horse wear the grime, grit, and gusto of hundreds of shows and countless hours in the studio like a badge of honor. Coming up out of Brooklyn, the band conjoins rock, metal, and punk in an unholy union praised by A.V. Club, Consequence, Village Voice, and Revolver who described them as "somewhere between the Melvins, Helms Alee, Red Fang, and Sleater-Kinney."

"The meat and potatoes of what you hear on Grind is the sound of us trying to capture our live energy," drummer Dylan Teggart adds. "Each take was slightly different in terms of feel, tempo, and orchestrations, but the energy we wanted to capture—the primal scream of a band trying to make something of themselves—is there."

Album pre-orders are available now via Bandcamp.
Grind track list:

Panic
Blemish
Give It Up
Brute Force
Labor Day
Keys
Dinner Theater
One Way Out
Photo credit: Michelle LoBianco