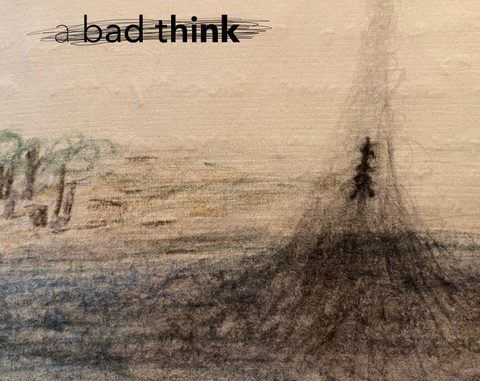 January 25th, 2021 – A Bad Think, the Grammy-nominated cinematic alt-rock project from Los Angeles, CA, has released its new single "Stay On" today via Windmark Recordings. "Stay On," is the second single from the forthcoming album Lifelike. The new album was produced by Michael Marquart, the lead singer, songwriter, and sole member of A Bad Think along with Grammy Award-winning producer/engineer Dave Way (Michael Jackson, Fiona Apple, Norah Jones, Beck, Eric Clapton, etc.) at The Barn in Malibu, CA and Waystation Studio in Hollywood. The album was mixed by legendary mixer Bob Clearmountain (Bruce Springsteen, David Bowie, Bryan Adams, The Cure, INXS, etc.) and mastered by Bob Ludwig (Led Zeppelin, Queen, Jimi Hendrix).
The video for "Stay On" can be viewed at the following location:
A BAD THINK is the music of record producer and musician Michael Marquart. Marquart spent much of his music career working as a drummer on tours and albums for artists and bands, including Alias, Tokio Rose, and A Flock of Seagulls. After leaving the road, Marquart opened up his own recording studio, Windmark Studios in Virginia Beach, VA, and worked with an array of artists such as No Doubt, Dishwalla, Our Lady Peace, and many more. While in Virginia Beach, A Bad Think came to fruition in 2006 with the release of the first and self-titled album, A Bad Think.
For more information, check out the A Bad Think web properties: