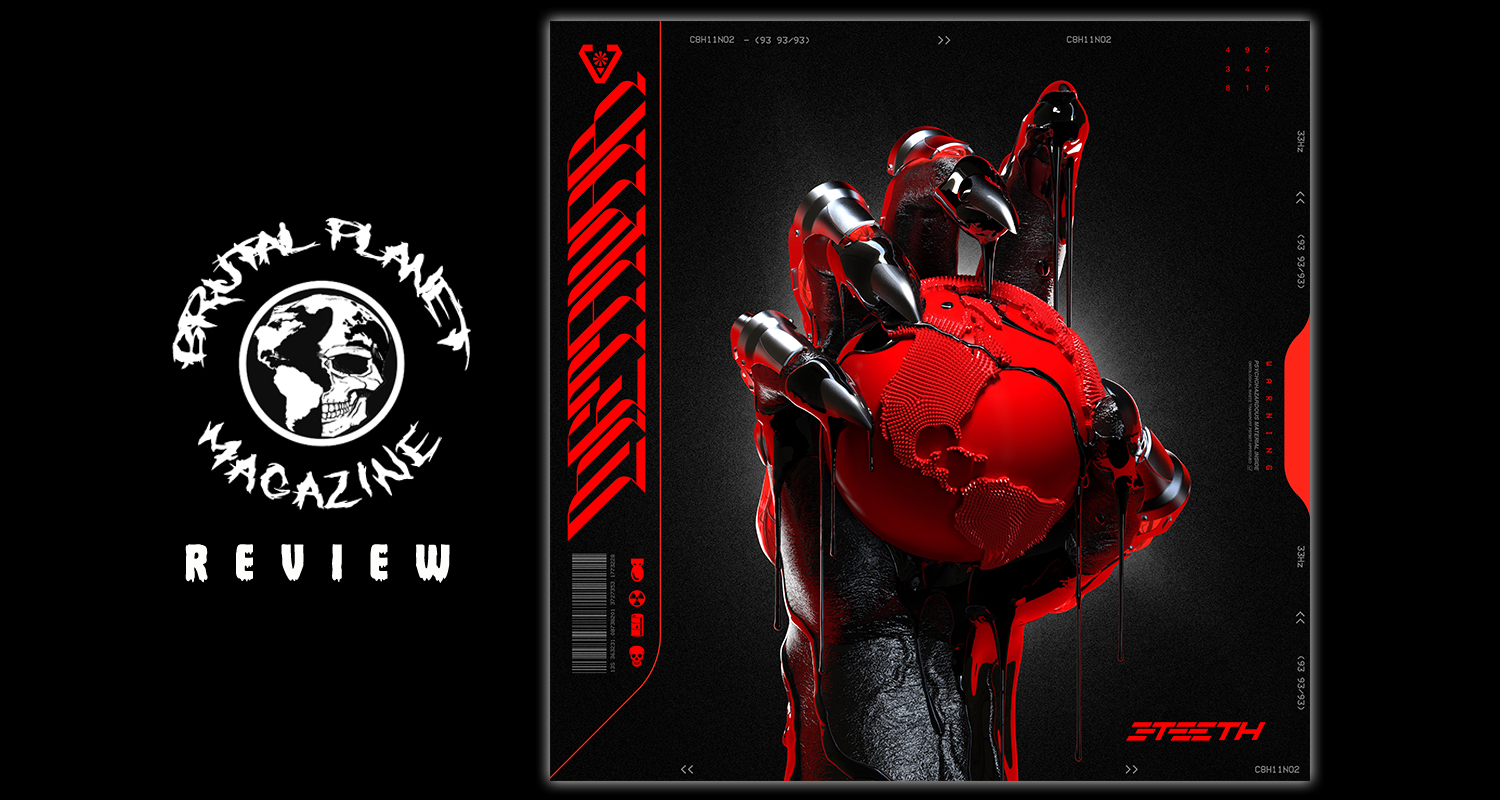 3TEETH – The brain child of Alexis Mincolla and Xavier Swafford is an Industrial band hailing from Los Angeles, CA. Formed in 2013, the group conceded to various line-up changes until they solidified their squad by joining forces with Andrew Means (modular synth/bass), Justin Hanson (drums) and Chase Brawner (guitar). 3TEETH infuse musical qualities similar to groups like, Skinny Puppy and KMFDM; they also incorporate other inspiring sounds like Sepultura and Deftones.
The band quickly became a sensational hit with fans when they caught the ear of Adam Jones of Tool. In 2016 they instantly went from playing for crowds of 500 to performing for 20,000 as they were opening for Primus and Tool. METAWAR is 3TEETH's third studio album and is set to be released July 5th, 2019 via Century Media. Bringing in industrial music producer Sean Beavan (Nine Inch Nails, Marilyn Manson) was the right move to assure a quality record.
It kicks off with "HYPERSTITION," an intro of electronics and voices slowly building to a crescendo which leads you into track two, "AFFLUENZA." Sean Beavan's professional production is quickly noticed as every instrument stands out. The way the drums and electronics are mixed with the thick bass and guitars provide the perfect backtrack for Alexis's dark and distorted yet melodic industrial vocals. From the first measure I was hooked and needed more.
This album is political yet does not take a side. For example, Mincolla says, "On 'PRESIDENT X,"' we're not making fun of President Trump. We're making fun of every president. It doesn't make a difference who the president is. It's all the same bullshit.'
Mincolla's vocals, alternate from hard-core screaming to haunting melodic tones, driving the listener to easily understand the message being delivered. The heavy hitting drums and pulsating electronics mixed with the chugging guitars and bass will make any true industrial fan excited.
They send you off with a cover of the song, "PUMPED UP KICKS," by Foster The People. 3TEETH did the cover the right way. They made it their own. Even though they have manipulated and digested this song until it was their own, it's still recognizable to those who are fans of the original.
Overall this album leaves you very pleased. In each listen of METAWAR, I keep finding Easter eggs of musical brilliance all throughout the record. I thoroughly enjoyed this record and will keep it on a consistent rotation in my music catalog.
3TEETH – METAWAR
Century Media
Release Date: 5 July 2019