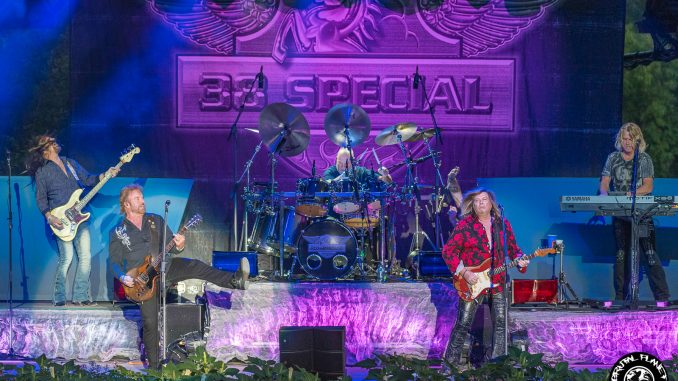 38 Special were definitely "Rockin' Into the Night" on August 10th at Red Butte Garden in Salt Lake City, Utah. The intimate outdoor amphitheater was a perfect setting for this great rock show. The Southern rockers played before a packed house of fans who were singing and dancing all night long to their amazing set of classic hits.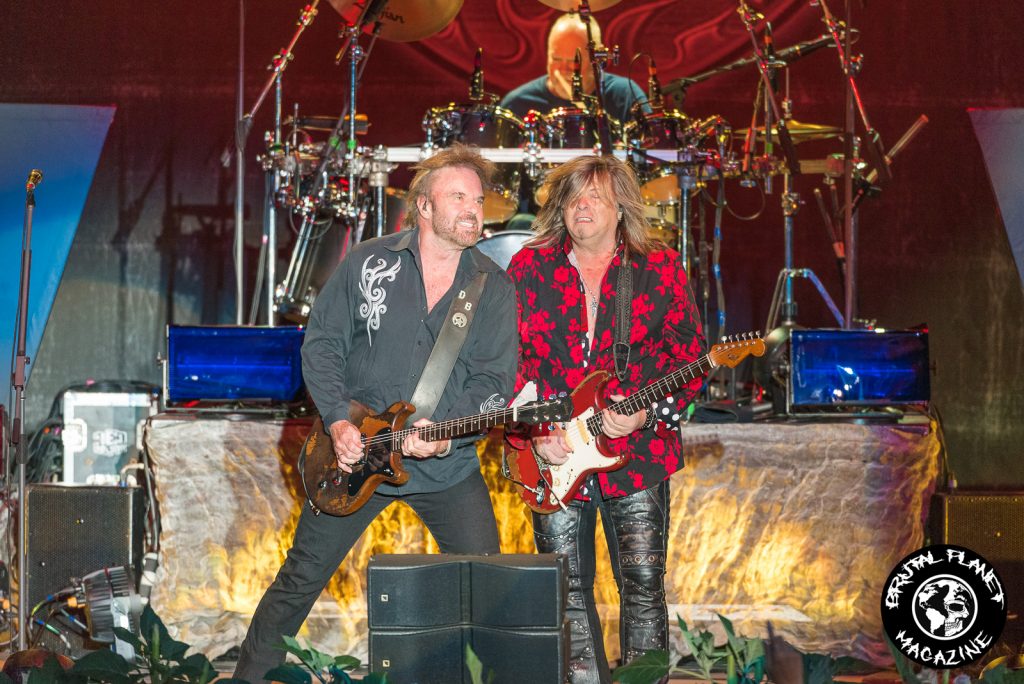 The evening began with a short but great acoustic performance by Utah local Andrew Wiscombe who got the crowd warmed up before 38 Special took the stage. When the lights dropped the crowd went crazy waiting for them to hit the stage. 38 Special kicked the show off with "Rockin' Into the Night" which got the crowd on their feet. Lead vocal and rhythm guitarist Don Barnes sounded just as good as he did when the band formed 46 years earlier in Jacksonville, Florida. His voice was spot on the entire set all while being accompanied by beautiful backing vocals that made the songs that much better.
They performed a solid 17 song set with such hits as "Back Where You Belong," "If I'd Been the One," "Hold on Loosley," and "Fantasy Girl." They also included a great cover of Chicago's "Feeling Stronger Every Day" and one of Don Barnes solo songs "Ride the Storm." They wrapped up the evening with a wonderful cover of Creedence Clearwater Revival's "Travelin' Band" which had everyone singing along and cheering for more.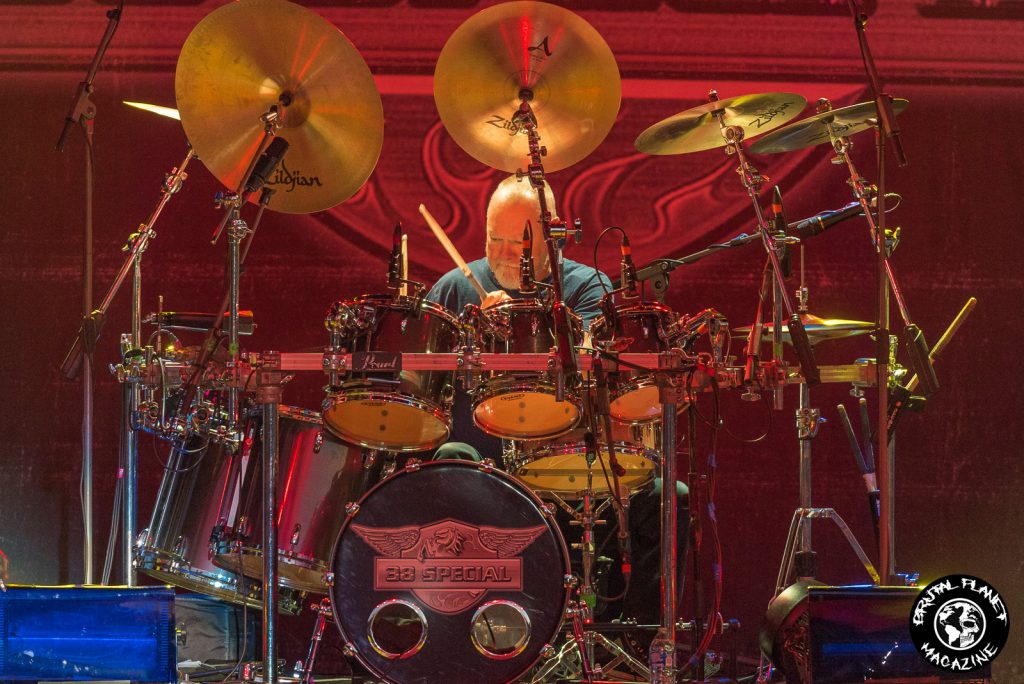 The entire set sounded as good as I have ever heard them and if you're a fan of this band I highly recommend catching their show if they come to a town near you. You will not be disappointed one bit. For a band that has been around for over four decades you would have never guessed it as they were all over the stage keeping the crowd really engaged the entire show.